HHH03 – Interview with Mel Joulwan
Episode 3 of Hilah's Happy Hour Podcast! Mel Joulwan has been a great friend of mine for several years and she also happens to be a hugely successful paleo cookbook author. She and her husband Dave published Well Fed, Well Fed 2, and Well Fed Weeknights. In this interview, Mel and I talk about taking risks, her upcoming move to Prague, making friends in a new city, food guilt and what she's reading now (she's an avid reader with great taste).
Follow Mel on her Website | Facebook | Twitter | Get her books
You can listen to the podcast episode below or on Soundcloud.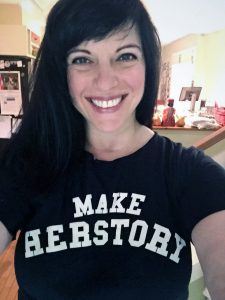 Show Notes
Prague
The Iron Curtain
Gotcha! (1985)
How to dress like a spy
Making friends in a new city
Internations
Food Guilt
Cumin, smoked paprika, Turkish oregano
Chicharrones and nori chips
Is reading a hobby???
The Paris Architect
Mel has been a guest on my cooking show a couple of times, too. For Halloween one year, we made her "Vampire-fighting (paleo) Pork Stew" and for Christmas we made her family's Sicilian fried dough balls. Watch below!