Catch up with Hilah and Chris! HHH036
Well well well, what have we here? A new podcast?! Five months later?! Here's a quick 30 minute podcast update on what Chris and I have been up to since October. We talk about our recent film project, from the pre-production to post-production, with some tips for other low-budget filmmakers. There's a lot to cover but we cover it quickly and then we answer some hard-hitting questions about Spuds MacKenzie and the most recent Facebook news and what's even an advertisement anymore???
You can listen to the episode below or on Soundcloud.
Follow us on Twitter! HilahCooking and CSharpe
Show Notes: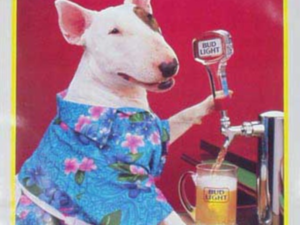 Last Podcast (Halloween)
Aquarium of the Pacific
The point of a pilot
The simple key to being a producer (5:30)
Editing yourself
Shooting in an Air BnB
About our newest project (9:30)
We bitch about parking in LA
Writing, writing, writing
I get a bad review
Kids who cuss
What's coming next???
Spuds MacKenzie
Duck Duck Go (try it!)
Michelob Ultra