HHH035 Tarot Card Reading with Jane Almirall
Happy Halloween! Jane Almirall is one witchy woman. A deeply talented artist, writer and tarot card reader, she cyber-stalked her way into my heart a few years ago. In this podcast, she explains a little about the history and different kinds of tarot cards and readings and then I get my own tarot reading done on the air! Learn about the most misunderstood cards in tarot and how you can use it to look within and change your perspective.
Show Notes: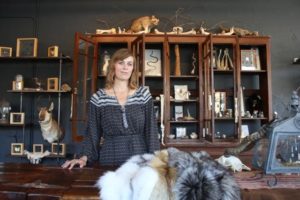 The Jane cocktail
Pimm's Cup (recipe video)
SXSW
Types of Tarot decks
Oracle decks
Major Arcana archetypes
Swords – intellect, mind
Wands – passion, dreams
Cups – emotions
Pentacles – abundance
Carl Jung
Shadow work
Death card
The Devil card
The Tower card
The Celtic Cross spread
Kelly-Ann Maddox (channel)
Fright Night spread (video)
Tarot card read 20:00
First Friday readings at Oracle
Rita Brinkerhoff
Alessandra Dzuba
Jennifer Joseph (IG)
Follow Jane's Art | Instagram | Oracle Website
You can listen to the episode and subscribe on iTunes or on Soundcloud here.  Please leave a review/rating to help others find the show, and if you have any suggestions about future guests feel free to let me know by leaving a comment on this page.