This is an eggnog recipe for hard-core eggnoggers only. Be wary if you are a pussy about raw eggs or heart disease. That said, this is the Hornsby Family Eggnog Recipe, passed down through the ages and the annals of Texas history. I present you now the original, one-dozen-eggs recipe as it was told to me by my grandma. On our Christmas day, this is usually served as a dessert, to be eaten with a spoon.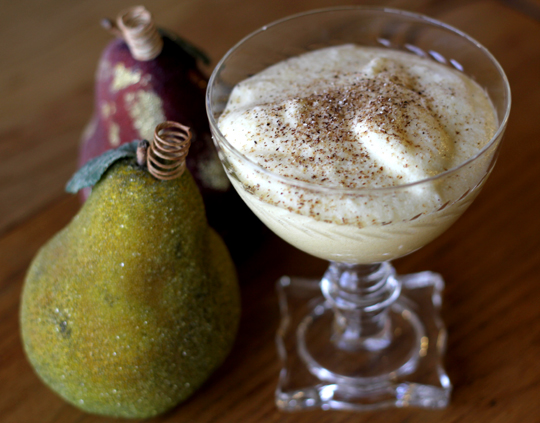 12 eggs
12 shots bourbon or brandy (Grandma says: "Get the very cheapest kind of bourbon or brandy")
1 shot dark rum
12 T sugar
Grated nutmeg for sprinkling (I say: "The more, the merrier")
Optional: heavy cream (Grandma says: "This is a very strong eggnog and if some people find it too strong, put a dollop of freshly whipped cream on top")
Separate the eggs carefully, putting the yolks in one bowl and the whites in a large mixing bowl. Whisk the sugar into the yolks until it becomes smooth. Add the liquor. In the mixing bowl, beat the egg whites on high speed for about 3-4 minutes until they form stiff peaks. Gently fold the whites into the liquor mixture. Scoop into glasses and sprinkle with nutmeg. Top with some whipped cream if you want; or don't. Merry Christmas, all!