Wüsthof Knife Giveaway and Pet Portraits!
Several things to announce in this video! Here's the blow-by-blow:
First, THANK YOU to Randy and Merrilou for sending some fresh-from-the-tree Vermont maple syrup, a jar of this ridiculously delicious maple cream and a bag of maple … jellybeans? What?! I'd never heard of such a thing but they were amazing. And another big thank you to Evelin for sending me a completely beautiful antique silver necklace. It's gorgeous and I will treasure it.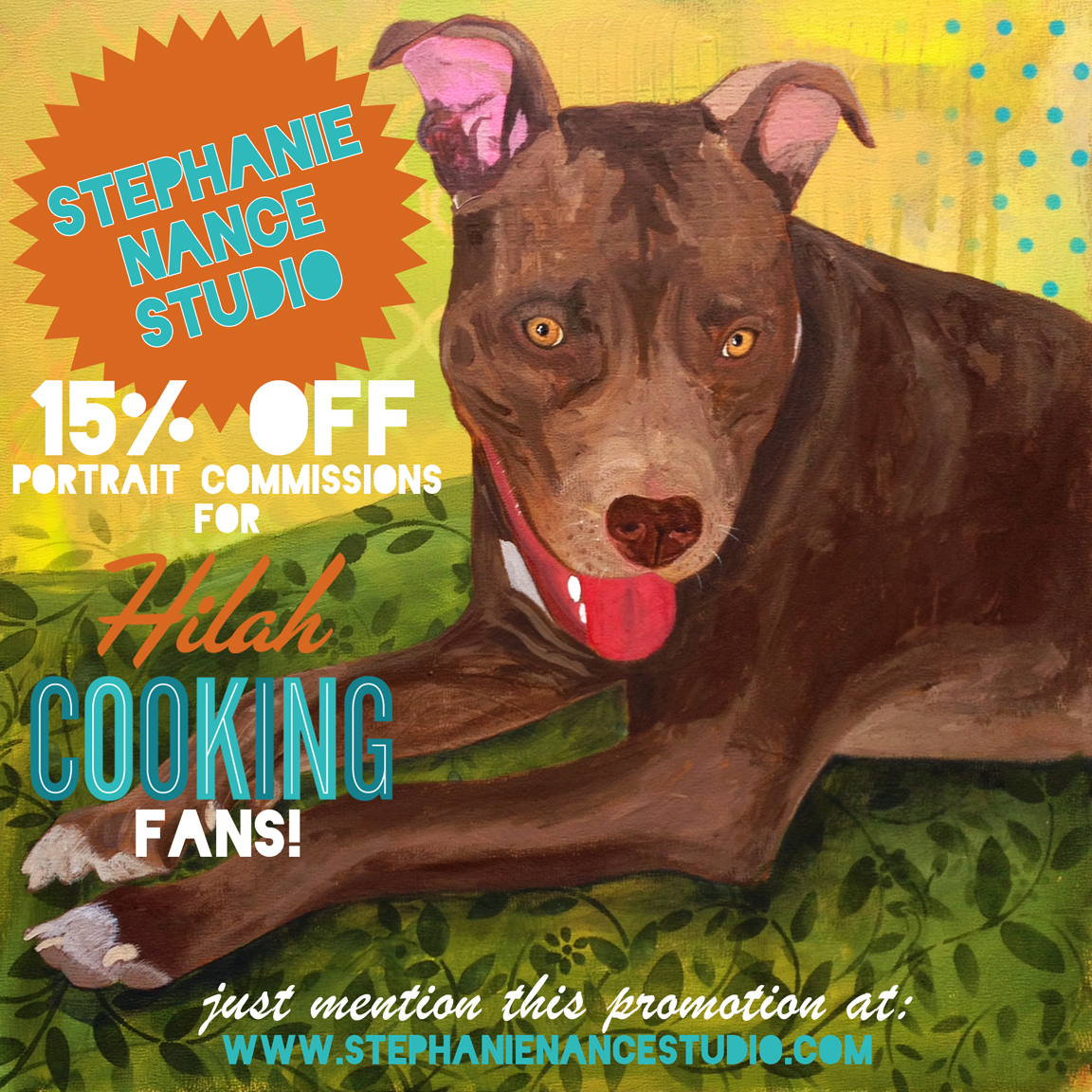 Second, PET PORTRAIT! I know it's kinda super dog-nerdy but we got a portrait of Daisy done by our friend the artist Stephanie Nance. We love it so much (we will be getting one of Mr. Banjo done soon, too!) that I asked her if she'd give a discount to y'all, "my people". You are my people! I have found my people! And my people love their animals! If you are interested in getting your dog or cat or hamster or gerbil or monkey or snake painted by a pro, contact Stephanie through her Etsy page  or website and tell her I sent you to get a 15% discount.

Third. WUSTHOF KNIFE GIVEAWAY! I know that's supposed to be bad luck or something to get a knife for free, but hell you only live once, right? To enter to win Wüsthof's newest knife design, the curved boning knife, just visit their Facebook or Twitter account (whichever you prefer) and give them a "Like" or a "Follow" then come back here and leave me a comment letting me know you did it. You can also let me know other stuff, too, like your favorite color or your dog's name or what you had for lunch. Be sure to use a good email address when you leave your comment here so I can contact you if you win. I'll pick a random comment May 22, 2014 and email you (I'll also announce it on my Facebook page so follow over there, too, if you like!) Please only leave ONE comment to keep it fair!
Watch the video below to see my presents (!) and the Daisy portrait and what a curved boning knife is good for!
118 Comments