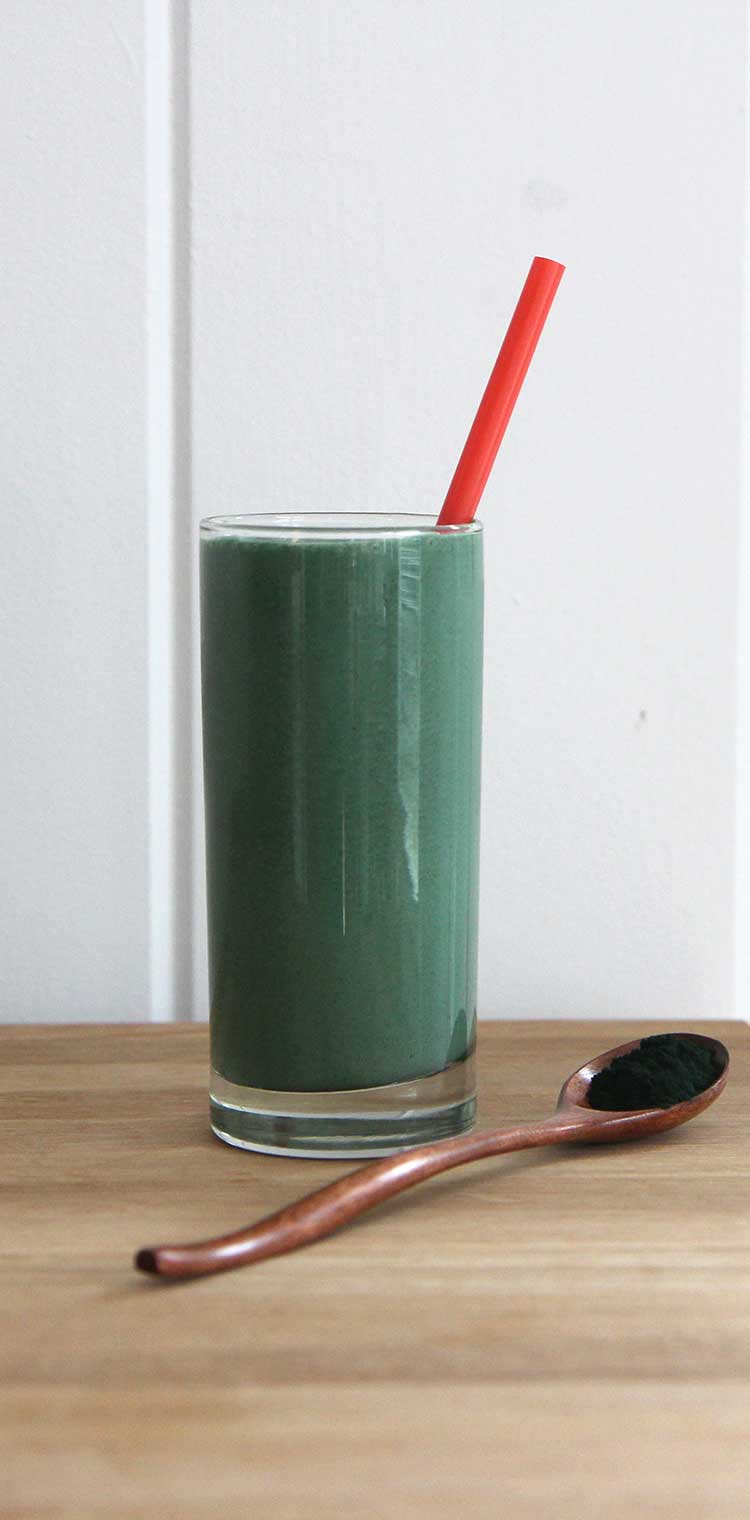 Spirulina is a blue-green algae (though that is a misnomer for cyanobacteria — a photosynthesizing bacteria) that can be found in healthy places like the ocean and Whole Foods. In dry, powdered form, it's a deep, rich forest green and reminds me of a high-quality dry tempera paint. Once blended into a green spirulina smoothie, it delivers a grassy, slightly bitter flavor that is best matched by some yogurt and honey. Spirulina is high in iron and may help reduce your allergies. One tablespoon has about 2 milligrams of iron and 4 grams of protein.
This ultra-green spirulina smoothie recipe combines spirulina with aloe vera juice (good for digestive health) and fresh spinach and strawberries for a dose of vitamin C, plus some flax seed and nutritional yeast for Omega oils and B-vitamins. This smoothie is a powerhouse! And it doesn't taste too bad, either.
Print
Super Spirulina Smoothie
1/2 cup

plain yogurt

1/4 cup

aloe vera juice

1/4 cup

spinach leaves, packed

5

–

6

frozen strawberries

1 tablespoon

spirulina powder

1

scoop protein powder

1 teaspoon

nutritional yeast

1 teaspoon

flax seed

1

–

2

teaspoons honey
Instructions
Combine all in a blender and puree.