The Hilah Cooking Roku Channel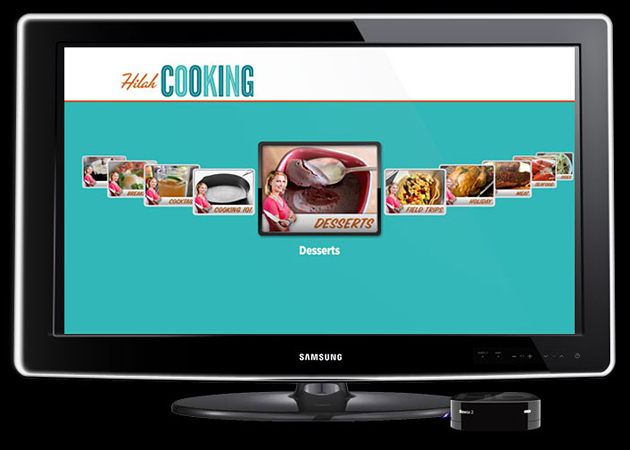 UPDATE 2014: The Roku channel has been taken down due to difficulty updating. HilahCooking can still be watched on new Roku 3 devices straight through YouTube or on older Roku models through the BlipTV channel. As of now, we have no plans to resuscitate the channel.
We got our own channel on Roku, dudes!
It's been a few months in the works, but it's ready for your viewing pleasure. We worked with a company called Fling to put it together. Well, I should say, Chris worked with Fling. I just sat around yelling, "Are you done yet? Can I watch it yet?" and generally being a pest.

If you're wondering what a Roku is, it's like a tiny box that lets you watch computer on your TV. Any webshows you like, plus shows you watch on Hulu or through NetFlix streaming, or individual Roku channels, of which we now are one!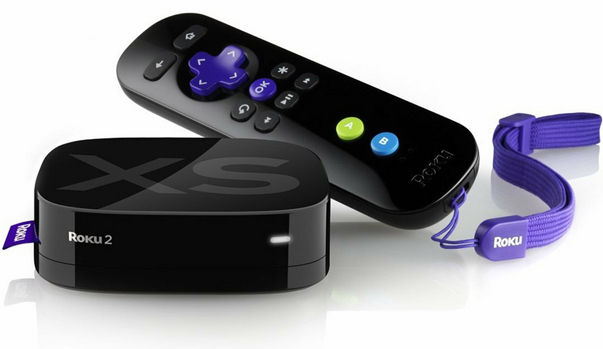 Our channel is free to subscribe, so if you already have a Roku box, you can find us (right now) under "New". Eventually, I imagine, we'll be moved from there to the Cooking and Food section. You may have already seen some episodes through Blip TV's channel — in fact, many people found us through Blip on Roku — but it would help us if you'd subscribe to and rate the HilahCooking channel.
If you're thinking about buying a Roku, consider making your purchase through our Amazon affiliate link. We'll get a little change from Amazon, and you'll get to watch my dumb face on the bigscreen.