(Vegan) Chocolate Chip Banana Bread
I've been baking a lot since we've been home on Coronavirus quarantine. We aren't sick, knock on wood, but have been laying low since Thursday before last which was only 14 days ago but feels like longer, not necessarily in a bad way, though. If you know what I mean.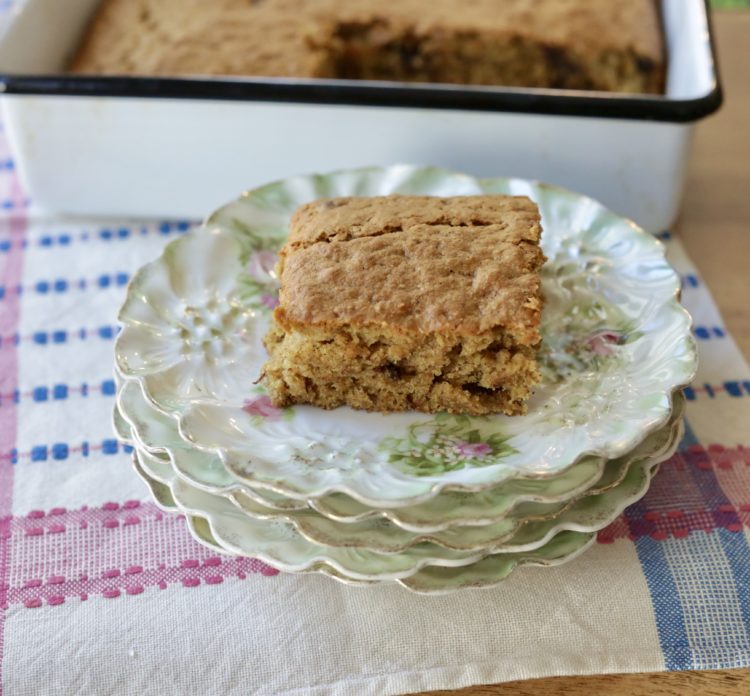 It's okay if you don't. I don't really know what I mean, either.
But to the baking. Though my pantry is generally well-stocked, and I did grocery shop right before we decided to hibernate, the one thing I neglected to buy was butter. Woe is me. We have but one stick of butter left in the house right now and I damn sure ain't about to go buy any right now. And I also damn sure ain't about to use it up in baking when lord knows we need it for toast and eggs!
So I found this no-butter vegan chocolate chip banana bread recipe on the NYT cooking site and made a few adjustments and voila! It's a not-too-sweet banana bread with whole wheat flour and spices and just a few chocolate chips but not so many chocolate chips.
Even if you aren't vegan, this is still a great stay-at-home baking project. You probably have all the ingredients in your pantry. The milk can be any variety of non-dairy milk (including canned coconut milk) or reconstituted powdered milk or diluted evaporated milk. The oil can be any neutral-tasing oil, or reduce it and add more banana. The bananas can even be applesauce (perhaps even canned pumpkin!) if that's what you have on hand.
Print
(Vegan) Chocolate Chip Banana Bread
2 cups flour (any combo of AP, whole wheat, or whole wheat pastry flour)
3/4 cup sugar (or combo of white and brown)
1 teaspoon salt
1 teaspoon baking powder
1/2 teaspoon baking soda
1/2 teaspoon cinnamon
1/2 teaspoon ginger
1/2 teaspoon nutmeg
1/2 teaspoon cloves or allspice
1/2 cup mashed banana (or applesauce or canned pumpkin)
3/4 cup non-dairy milk of choice (or regular milk if you aren't vegan)
1/3 cup neutral oil (safflower, canola, light olive oil)
2 teaspoons vinegar
2 teaspoons vanilla extract
1 cup chocolate chips  (or nuts?)
Instructions
Set oven to 350oF and grease an 8×8 inch cake pan (or line with parchment, which is my preference).
In a large bowl, whisk together dry ingredients, then add chocolate chips to coat them in the dry mix.
In a 2 or 4 cup measuring pitcher, combine mashed banana, "milk", oil, vinegar and vanilla. Dump the wet into the dry and use a spatula to quickly combine. Do not overmix, just stir 10-15 times until incorporated.
Spread into pan and bake about 30 minutes until a toothpick comes out clean. Cool 10 minutes before slicing.