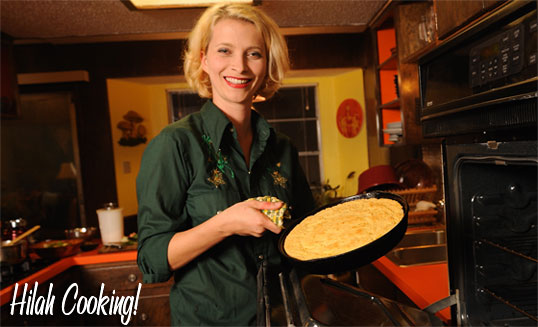 Hey, guys. What's up? I see you have found this awesome baby website. It's just tiny now but pretty soon it will be like a Godzilla and you will be like Jack Black, discoverer of King Kong. It's going to be that huge. And your friends will throw confetti and be really impressed when you show them this awesome site you found. Congratulations!
So, clearly you are here because you were searching for some how to make something for your girlfriend who is coming over for dinner in 15 minutes but you forgot and smoked a bowl and fell asleep and it has to be delicious and she's a vegan and all you have is ramen and your microwave is broken!!!
Hey! Chill out, dude.
Or, maybe you are here because you met me at a party and found me on Facebook and are Googling my name while you're at work and marveling at all the cool stuff I do on the weekends. Relax, I know it looks like I am up to a ton of cool stuff like writing and acting and singing and killing baby goats but trust me, mostly all I do is cook amazing meals for my friends and have this guy tape it for me on a movie camera. No big deal.
And mostly, stuff turns out pretty delicious. And mostly, stuff is real cheap and healthy, too. It's a pretty sweet package. Plus I think cooking is fun and if you do not think it is, then let's try it together but with a little debauchery, irony, self-effacing humor, humility, irreverence, tight pants, Chia pet herb gardens and whatever else is cool these days.
Sometimes there are huge fails. Like one time I was reading this 1940s cookbook (which I have since disposed of due to its large collection of recipes calling for canned smoked seafoods) and found this recipe for like an eggplant and smoked oyster thing. And I'm not a huge fan of oysters but I like smoked stuff and eggplant and I like to try stuff more than once and also diversify my diet and blah blah blah…so out comes this big-ass, bubblin' casserole and it's really, really, really gross. So I put it in the fridge for a week until it definitely shouldn't be eaten and then I threw it away. I hate wasting food but if something is rotten and you throw it away, then you are not wasting; you are preventing illness. Voila.
Also, I will teach you everything I've learned (except the dumb or wrong stuff) from the 500 cookbooks I have read and show you how I compost and and how I only use four paper towels a year. It's not bragging if it's true.
-Hilah