I admit this recipe was totally ripped off from this one that my friend Emily brought over to my house once for a "Salad Party". But I prefer the term "remix" to "rip off".
It's a beautifully simple salad and a great way to use leftover roasted asparagus, or just roast some on purpose for this salad. Take advantage of the spring-time treat that is fresh asparagus.
If you've never messed around with sumac, it's an interesting spice. It's the dried and ground berries of a particular sumac tree and it has a woody taste but a nice, lemony scent. It's reddish-brown and resembles red chili flakes in texture. You can find it at Middle Eastern markets. Don't try to harvest your own, though, since other species of sumac may be poisonous.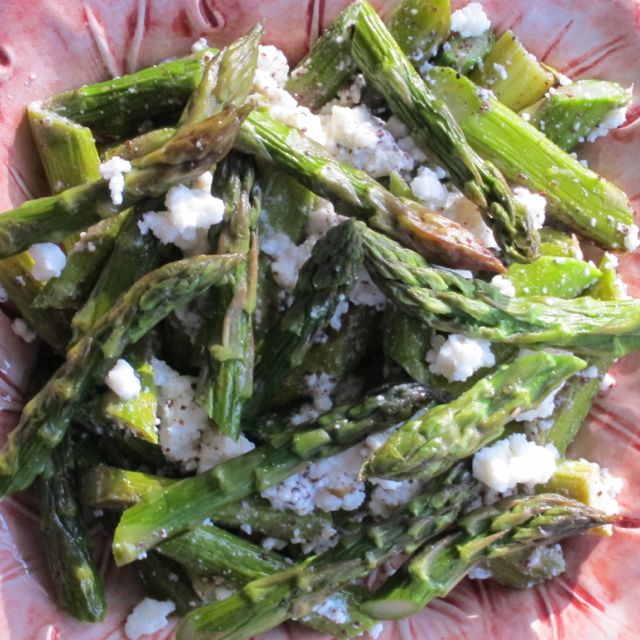 Print
Asparagus Salad
1/2

pound roasted asparagus, cooled

1 tablespoon

lemon juice

1/2 teaspoon

ground sumac

2 tablespoons

crumbled queso fresco
Salt to taste (may not be necessary)
Instructions
Slice the asparagus on the diagonal into 1-inch pieces. Set some of the tops aside for garnish.
Toss the remaining pieces with the lemon and sumac. Add salt if it needs it.
Gently fold in the cheese.
Top with the reserved garnish.
Chill.
Notes
This could easily be doubled or tripled to serve more