Austin Blogger Awards – Hangover Edition

Good Day, fine people! Thanks to everyone who voted for Hilah Cooking in the Austin Blogger Awards! I am still in shock that we took home three awards (including Blog of the Year)!!! I feel like I hogged them all up. I'm a hogger.
We noticed we've been having a lot of new visitors since last night and since we have a shit-ton of videos up here, we wanted to give you a some starting points, spring boards if you will, into the world of HILAH COOKING!!!
If you're here for the food, try this:
If you're here for some giggles and maybe some gross-outs, try this:
If you just want to get loaded, try this: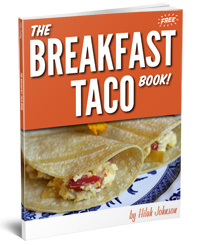 And don't miss the Breakfast Taco Book that I wrote a few months ago. It's crammed full of recipes, restaurant reviews, and interviews with some questionable characters.
Thanks so much for peepin' this site, locs! We post a new episode every Tuesday and sometimes Thursday if we are coherent enough after the weekend. This coming Tuesday will be How to Make Potato Latkes for Hannukah.
If you're geeky enough to know what an RSS Feed is, click here to subscribe so you don't miss anything! Or subscribe to my top-secret newsletter to get the heads up on book releases, special projects and special recipes!