HHH026 Interview with J. Kenji Lopez-Alt | The Food Lab
I got to interview chef/scientist J. Kenji López-Alt — mastermind behind The Food Lab column on the Serious Eats site — about how he discovered cooking and his approach to finding optimal techniques. We discuss the best (really) way to cook a steak; dispute the idea that you should never refrigerate tomatoes; and why it might be best to cook pasta in just a few cups of water. (I think it'll surprise you!) Plus, Kenji goes deep on deep frying and the perfect French fries method.
Show Notes: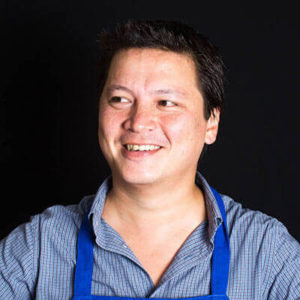 Ancho Reyes
Sous vide
Massachusetts Institute of Technology
Cook's Illustrated
Cooking pasta in a little water
Modern pasta vs Traditional pasta
Should you refrigerate tomatoes?
Daniel Gritzer
Warm foods taste better
What happens to refrigerated potatoes
Mussels and clams that don't open
Deep frying temperature truths
French fry science
Air fryers
Travel
Woodworking
Woodworking for Mere Mortals (podcast here!)
Wood Whisperer
Suzuki violin method
Scent literacy
Follow Kenji on Website | Twitter | Instagram | Facebook | The Food Lab Cook Book
You can listen to the episode and subscribe on iTunes or on Soundcloud here.  Please leave a review/rating to help others find the show, and if you have any suggestions about future guests feel free to let me know by leaving a comment on this page or tweet me @hilahcooking!