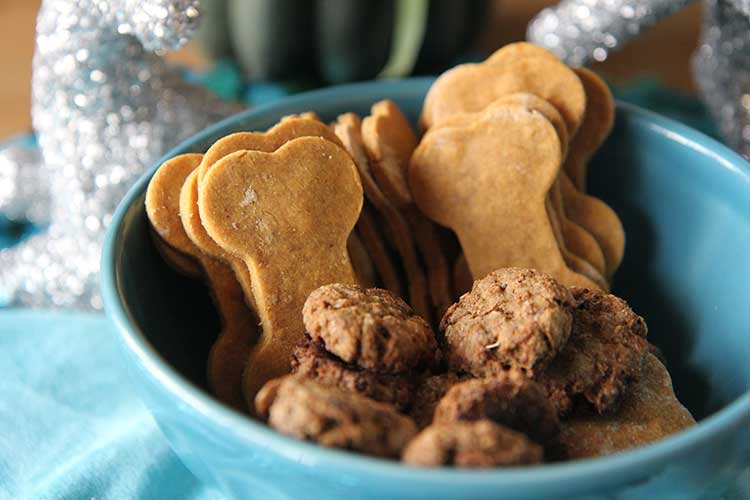 Boy do I have a treat for you! A dog treat. HA.HA.
Anyway, here are two homemade dog treats for you! One extra stinky one from me, and one delicious-smelling one from my friend Jen at JustEatLife. The stinky treats are made with sardines, any kind of whole grain flour you want to use, and dry milk. I add a little molasses, too. Jen's are gluten-free, made from peanut butter, sweet potato, and oat flour and the recipe produces a soft, smooth dough that rolls out great so you can make all sorts of cute shapes.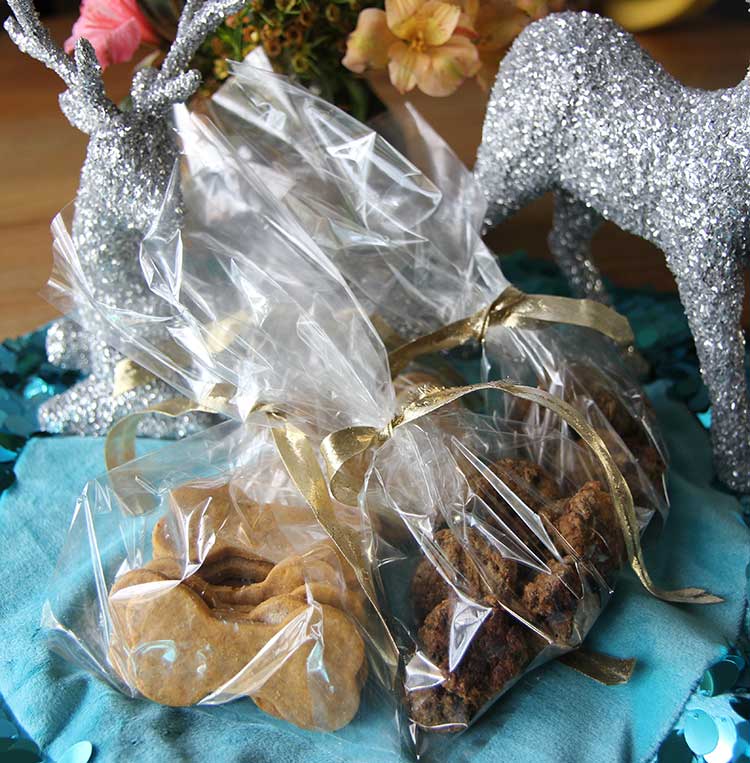 My Dog Treat Recipe Video
My Homemade Dog Treats Recipe
Print
Homemade Dog Treats
2

–

3.75

ounce whole sardines in water

1/4 cup

whole wheat flour (or oat, rye, barley flour)

1/4 cup

dry milk

1 tablespoon

molasses
Instructions
Set oven to 350ºF and line a large baking sheet with parchment.
Drain sardines, reserving liquid, and place into a medium bowl. Mash with a fork until fairly smooth.
Add remaining ingredients and mix with fork. If you need to add some of the sardine packing liquid to get a smooth dough, then do so.
Once combined well, drop by teaspoons onto the baking sheet. Use the fork tines to flatten them slightly.
Bake for 15-20 minutes until browned. Turn off oven and allow to cool in the oven.
Refrigerate if storing longer than 3 days.
Jen's Homemade Dog Treats Recipe Video