Horseradish Mashed Potatoes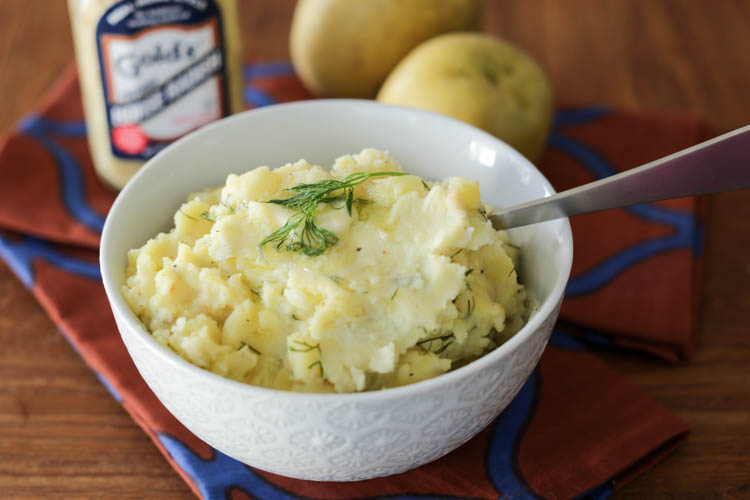 Horseradish and potatoes go together so well, maybe because they both grow in the dirt? Horseradish mashed potatoes therefore go together well with anything that goes with horseradish, too. Like lamb, or roast beef, or grilled ribeye steak. Prepared horseradish is usually kept in the refrigerator aisle of the grocery store. It's just been peeled and grated and preserved with a little vinegar. It's much milder than fresh horseradish so if you want to use fresh, I suggest starting with just a teaspoon and work your way up, adding horseradish to taste.
I love Yukon Gold for this recipe because of their pretty color and thin skin (which means peeling is totally optional) but Russets work fine. Refer to this post about fluffy mashed potatoes for some general tips on making the best mashed potatoes and two ways to do some prep work in advance. Watch the mashed potatoes video on YouTube for a step-by-step demo.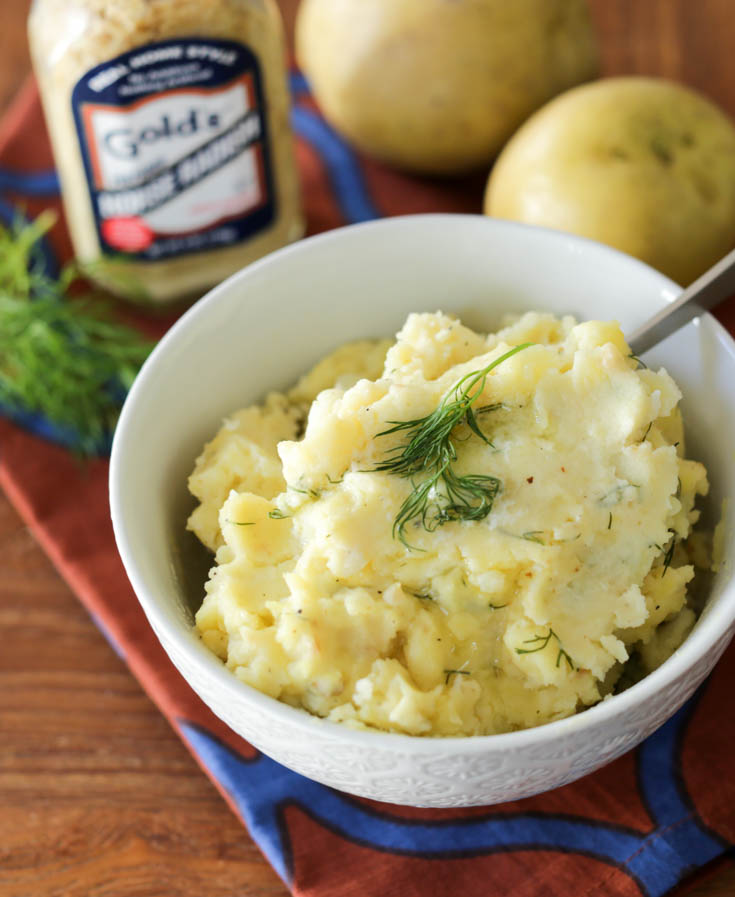 Horseradish mashed potatoes recipe
Print
Horseradish Mashed Potatoes
1

pound Yukon Gold or Russet potatoes

2

garlic cloves, peeled and left whole

1/4 cup

heavy cream or sour cream

1 tablespoon

butter

1

–

3

teaspoons horseradish

1/2 teaspoon

salt

1/4 teaspoon

pepper
Instructions
Peel potatoes and cut in half if they are large. Put into a pot with the garlic cloves and cover with water. Bring to boil over high heat and boil 10-20 minutes or until they are easily pierced through. At this point, you can "hold" by turning off the heat and leaving the potatoes in the pot, covered. They will stay hot for 30 minutes or so.
Drain and dry well.
Mash with remaining ingredients until smooth. Serve right away.