How To Make Peach Cobbler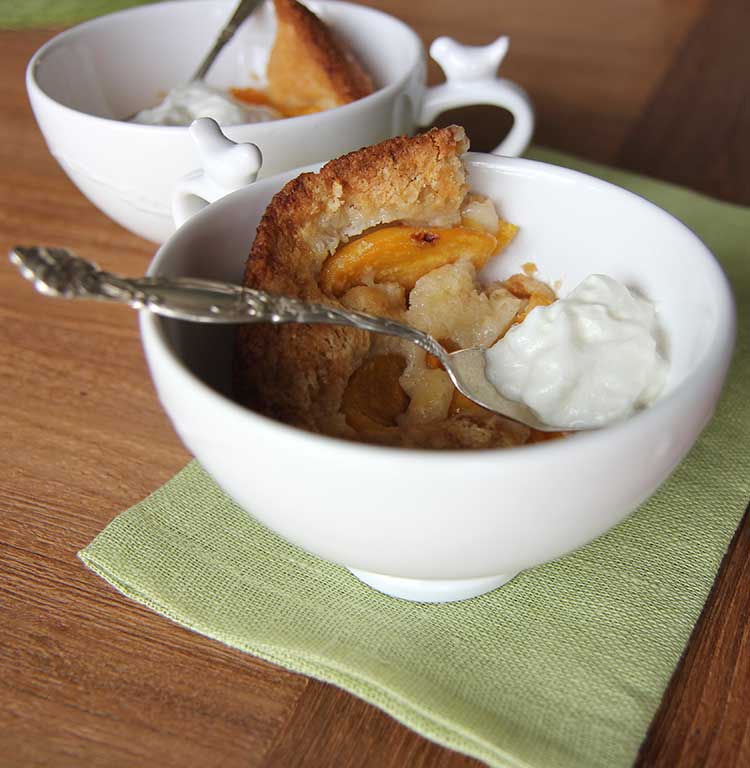 Okay, okay, okay. I've read enough cookbooks and eaten enough (mediocre) peach cobblers to know that my mom's recipe is not what most people mean when they talk about peach cobbler. But this is what it means to me. It's upside-down from most cobblers and more soft-cake-like than those tough, dry, biscuit-topped jobbies they serve at Luby's and "home-style" restaurants like Grandy's. Probably if Grandy's made better cobbler (like this one), they wouldn't have had to close all those locations in the 90's. Suckers.
Anyway, Mama got this recipe from her Girl Scout troop leader in Lometa, Texas. They used to make it in a Dutch oven when they took camping trips. Isn't that cute? A buncha scouts making cobbler over a fire. Telling ghost stories. Roasting weenies. Learning life skills. Earning badges. I've never found a recipe like it in a book. It's the best!!! I'm not even exaggerating.
How to Make Peach Cobbler Video
Peach Cobbler Recipe – Printable!
Print
How To Make Peach Cobbler
Best peach cobbler recipe
Author:
Prep Time:

10 mins

Cook Time:

45 mins

Total Time:

55 minutes

Yield:

4

1

x
2 cups

fruit (sliced peaches, plums, or other st

one

fruit, whole berries, or a mix of fruits)

1/4 cup

sugar

1/2

stick butter (

4 tablespoons

) (or a whole stick like mama does)

3/4 cup

flour

3/4 cup

sugar (can be reduced to

1/2 cup

)

3/4 cup

milk

1 teaspoon

baking powder
Instructions
Mix the fruit with 1/4 cup sugar and let it sit while you get the other stuff ready.
Turn the oven to 350 degrees F and put the butter in a two-quart baking dish. Put the dish in the oven while it's preheating to melt the butter.
Mix dry ingredients and add milk. Stir. It might be lumpy. That's okay.
When the butter is melted, take the pan out and pour in the batter.
Spoon the fruit and its juice on top.
Bake for 45-50 minutes. EAT IT.
Notes
If using fresh fruit, follow the instructions as written. If using frozen fruit, mix with sugar, let thaw completely, and use all the juice that is released. If using canned fruit in syrup, drain half the liquid off and omit the 1/2 cup sugar If using canned fruit in juice, drain all the liquid and use 1/4 cup – 1/2 cup sugar (fruits canned in juice are a little sweeter naturally than either fresh or frozen)
If you like fruity desserts, you will also like my strawberry shortcake recipe.