HHH013 Interview with Melissa Maker | Clean My Space
In episode 13 (ooh!) of Hilah's Happy Hour, I interview Melissa Maker, the brains behind the Clean My Space empire. Melissa started a home cleaning business in Toronto in 2006, which led to the creation of the Clean my Space YouTube channel, her own line of cleaning cloths, and most recently to her first book: Clean my Space. Phew! She's a smart entrepreneur and we talk about how she started her business, why not to disinfect, and the origins of "spring cleaning"?
Follow Melissa on YouTube | Website | Facebook | Instagram
You can listen to the episode below or on Soundcloud.
Show notes: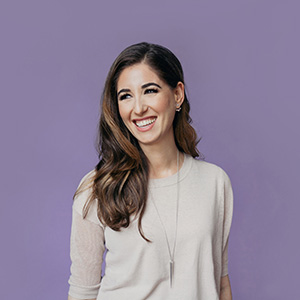 Understanding your business
"Find someone who hates to do something and they will find the most efficient way to get it done"
MIA's of cleaning
10 Things to Toss Today (Video)
Parallel and perpendicular
Disinfecting or cleaning?
Kids need germs!
Melissa's Microfiber cloths
Spring cleaning
Passover
Cleaning your fridge (Video)
Speed Cleaning by Jeff Campbell
Cheryl Mendelson
Don't open that oven door
How to clean gas stove tops
Baking soda to the rescue!
Removing ink from leather
Speed up your ironing!
Or buy a steamer