HHH08 Interview with Rachel's English
Rachel's English is an educational YouTube channel teaching American English pronunciation to ESL students. Even as a native speaker, I find her videos very interesting and entertaining. In this interview, we cover her start as an opera singer and how that led to teaching English pronunciation then we give some great advice and discuss New Yorkers versus Bostonians!
Show Notes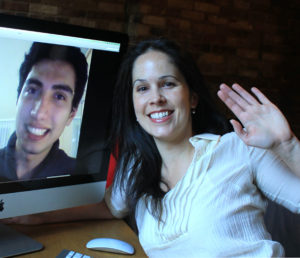 How to start an opera career (and end one)
 Goethe-Institut
 Phrasal verbs
 Idioms
 How to hang a lucky horseshoe
 Gibbons reserve in LA
 War Tax Resistance
 Cross-country road trips
 Advice: What to do in your 20s?
 YouTube Space LA
 The personality of cities
 Slacker
 Red paint
Follow Rachel on YouTube | Website | Facebook | Twitter | eBook
You can listen to the episode and subscribe on iTunes or on Soundcloud or on Stitcher. Please leave a review/rating on iTunes to help others find the show, and if you have any suggestions about future guests feel free to let me know by leaving a comment on this page.
Watch Rachel and me make a Long Island Iced Tea!
Watch Rachel teach me how to pronounce Worcestershire!