HHH01 – Interview with Rob Nixon of Nicko's Kitchen
Rob Nixon of Nicko's Kitchen is my podcast guest today! Nicko's Kitchen is one of the largest YouTube channels in Australia and one of the largest cooking channels in the world. In this podcast interview, I talk to Rob about the olden days of YouTube, aviation, Australian cuisine, how to get McDonald's to send you a cease and desist order and kanga-bangers???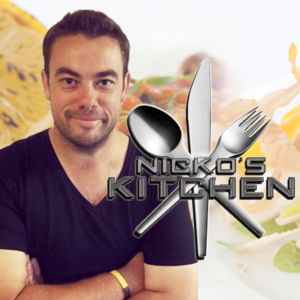 Show Notes
Follow Nicko's Kitchen on YouTube | Website | Facebook |Instagram
You can listen to the episode and subscribe on iTunes or on Soundcloud here. Please leave a review/rating in iTunes to help others find the show, and if you have any suggestions about future guests feel free to let me know by leaving a comment on this page.
References:
Rob and I met for the first time (in real life) a few years ago. We were both visiting the Tastemade studios and I gave him a studio tour. Watch below!