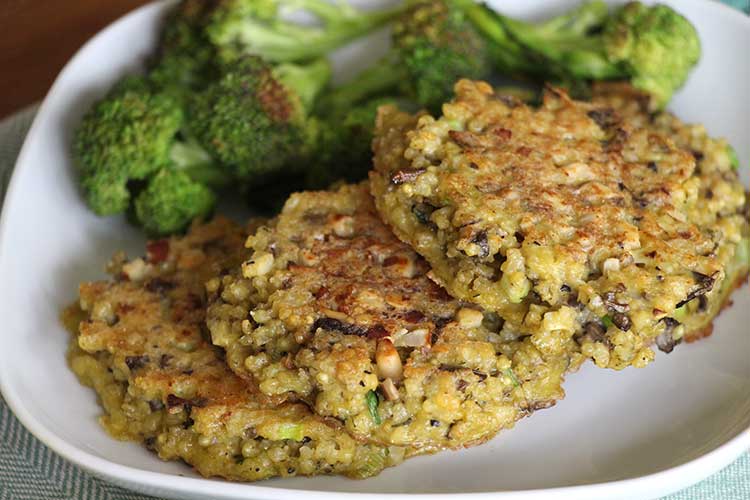 As one within whom the hippie blood runs thick, millet has always appealed to me. It's my hippie mom's fault. She, who would only let us eat Cheerios. She, who would never let us have sodas. She, who would only buy Roman Meal bread which I think must have been a compromise between "healthy" and "something my dad would also eat". My dad is a hippie, too, but also kind of a redneck and also kind of a bad boy and overall I guess you'd say he's a Wild Card.
Anyway, my mom did try to expose us to lots of different vegetables and grains and she even had us drinking raw goat milk when I was real small and once she brought home fresh sugar cane and let me and my brother chew on peeled sticks of it and it felt like we must have done something really good to deserve that, but I think she just thought it was neat.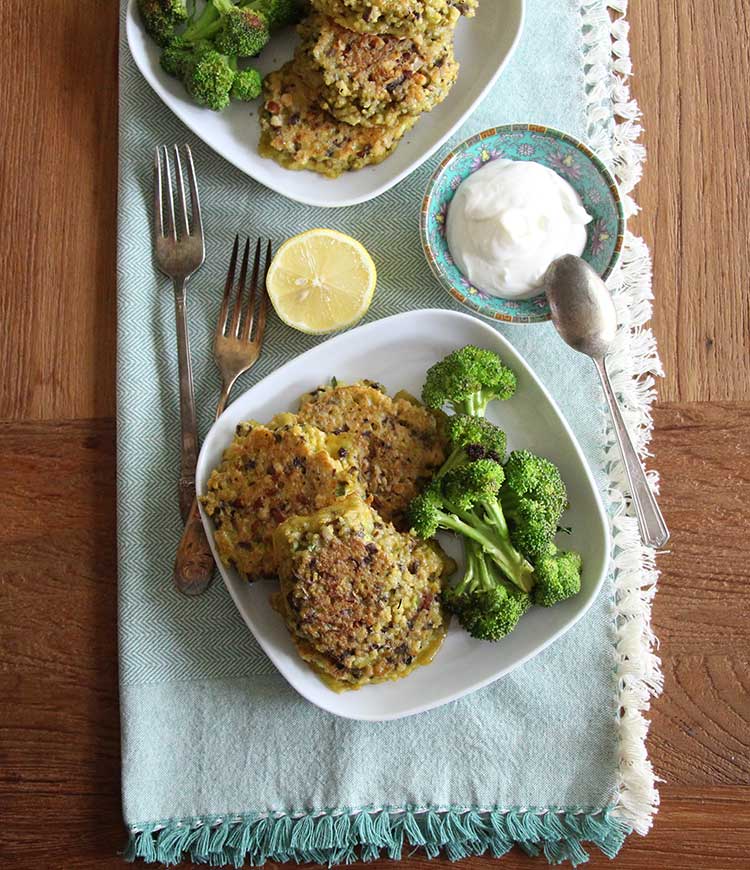 Millet was one of the things I remember her having in the kitchen. What I don't remember was what the hell she did with it. It's kind of a weird grain to just cook and serve as a grain. It gets kind of clumpy when cooked but it tastes okay — kind of nutty and bitter — when buttered and salted but it really needs a saucy thing to go on top of it I think. You can also cook it with extra water and serve it as a porridge with maple syrup and butter in the morning.
Millet is used in GF bread sometimes because it's gluten-free as long as it's not contaminated. It also contains some thyroid inhibiting compounds and so is not recommended for people with thyroid problems. It also takes a deceptively long time to cook, given its small size. Forty minutes to cook a grain just a bit bigger than a poppy seed!
I think making little savory pancakes out of millet is my favorite thing to do with millet, though. These mushroom millet cakes are way WAY better than their name implies and if you happen to think a few hours ahead, do make the cashew cream sauce to go on top of them. Or just make the cashew cream sauce to go on top of anything.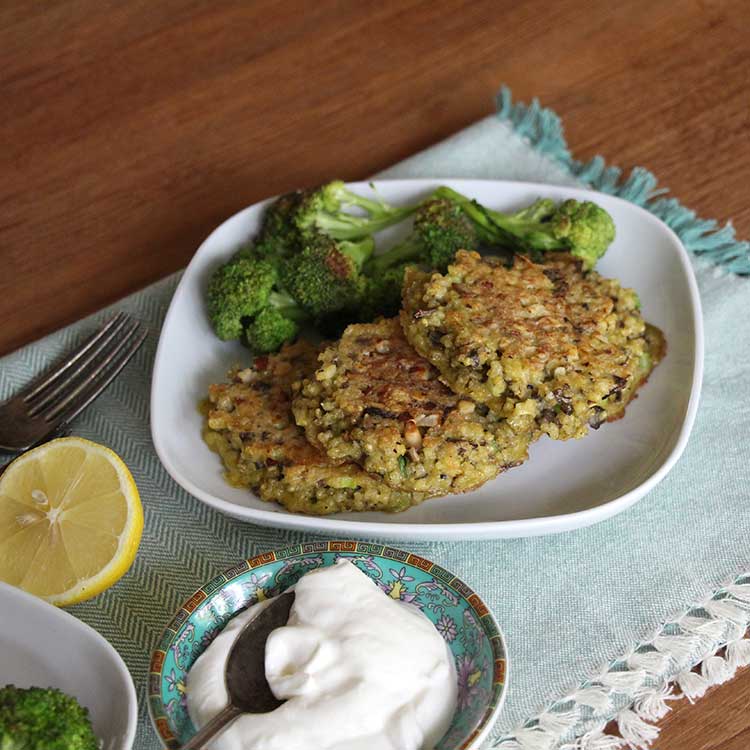 Print
Millet Mushroom Cakes
Author:
Cook Time:

20 mins

Total Time:

20 minutes

Yield:

4

1

x
1 1/2 cups

cooked millet*

4 ounces

fresh mushrooms (about

1 cup

minced)

3

eggs

2 ounces

finely grated sharp cheese (about

1/4 cup

grated)

2

green onions, minced (about

2 tablespoons

)

1

clove garlic, minced

1 teaspoon

dill

1/2 teaspoon

thyme

1/2 teaspoon

salt

1/4 teaspoon

black pepper

2 tablespoons

finely chopped nuts

2 tablespoons

butter
Cashew cream sauce

1 cup

raw cashews, soaked in water overnight*
water

1

clove garlic, minced

2 teaspoons

cider vinegar

1/4 teaspoon

salt
Instructions
Make the cakes: mix together millet through black pepper. Set aside.
Make the sauce: drain soaked cashews and put into a blender with 1/3 cup water and seasonings. Blend on high speed until very smooth, add more water for a thinner sauce. Set aside. (Makes about 1 1/2 cups)
Heat a tablespoon of the butter over medium heat on a large griddle.
Drop large tablespoonfuls of millet batter onto the griddle and spread to make patties no larger than 3 inches diameter and about 1/2″ thick.
Sprinkle the top of each with a half teaspoon of nuts.
Cook slowly until the bottoms are set and brown, 3-4 minutes. Turn gently and cook another 2-3 minutes on the other side. Move to outer edges of griddle and add remaining butter to the center to cook 4 more cakes the same way. You should get 8 cakes.
Serve hot, crisp cakes with creamy cashew sauce
Notes
*To cook millet: Combine 1/2 cup millet with 1 1/4 cup water in a small pot. Cover and bring to boil. Reduce heat and simmer 40 minutes until millet is soft.
*Cashews must be soaked at least 3 hours, preferably overnight and may be soaked up to 7 days if kept refrigerated. Cover with two cups of water and store in a jar with lid.
Nutrition
Serving Size:

2

Calories:

640

Protein:

23