HHH04 – Interview with Nataly Dawn
Hilah's Happy Hour Podcast episode 4: My interview with Nataly Dawn! This was a really fun podcast to record. Nataly has been a friend of mine for about four years, since her husband Jack Conte launched Patreon, to be exact. She made her big musical debut on YouTube as half of Pomplamoose, and has since released two solo albums. In this interview, we talk about growing up in Europe, her favorite taco in the world, and the BIG question: "to sign or not to sign" (good advice for aspiring musicians!)
You can listen to the episode below or on Soundcloud.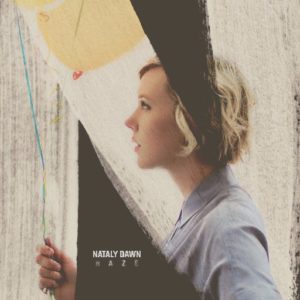 Show Notes
Nataly's new album, Haze, on iTunes
Pomplamoose YouTube channel
Not putting up with bullshit
Casey Neistat
Lombard Street – the most crooked street in the world!
Ravioli Chinois aka "Chinese Ravioli"
Assemblies of God
Farts and farting
American cuisine
Paul McCartney
Music label or no music label?
Nataly has also been a guest on my cooking show before! We made black bean empanadas together in these two videos: