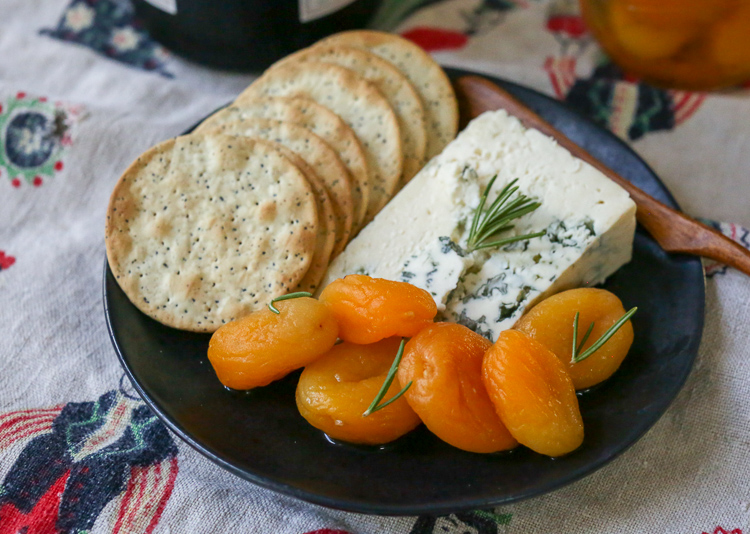 Just three ingredients to make these chewy, sweet gems that are a marvelous addition to a simple holiday cheese plate. Rosemary apricots are great with soft cheeses like chèvre or brie, as well as strong cheeses like sharp Cheddar and blue cheese. And while the fanciest cheese plates have a few types of cheese and fruit, you could just put out a hunk of blue with a bowl of these rosemary apricots and call it a day.
I've made these using the whole dried California apricots (pictured) and also with the halved, dried Turkish apricots that are usually a deeper orange color. I slightly prefer this recipe made with Turkish apricots, but either works. Remember to save the leftover honey syrup to add to cocktails! It's good shaken up with a little gin and juice.
See this article and video for more tips on how to make a cheese plate!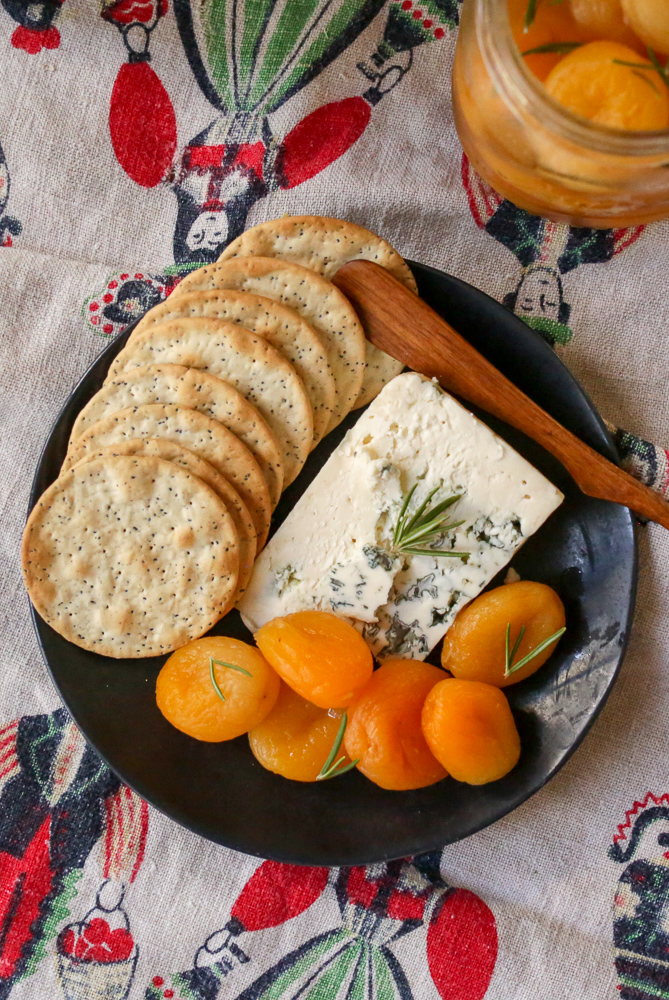 Print
Rosemary Apricots
large sprig fresh rosemary
Instructions
Combine water and honey in a small pot. Pull off about a teaspoon of rosemary leaves and set aside. Drop a 1″ sprig of rosemary into the pot. Add the apricots.
Cover and bring to boil. Turn off heat and let steep 10 minutes.
Remove rosemary sprig. Add reserved leaves.
Pour into a jar and refrigerate up to 1 month.