Grandma's Gingerbread Recipe
Gingerbread Muffins Recipe video (Scroll down for recipe)
Grandma used to pick me and little brother up from school every day for years — all through elementary school.
(Actually, Grandma also used to drop us off at school lots of mornings, too. She drove one of those cars that's really long and solid with lots of hard angles. I think it was blue. Or gray. It doesn't matter. But I guess it was old, too, because on really cold days it was super-sucky 'cause the heat wouldn't come on until right when we pulled up to school and then we'd have to get out of the just-warming-up car and into the freezing-cold world beyond.)
But every day we'd get an after-school snack while watching whatever afternoon Disney movie was on, sitting on the floor, about one foot in front of the TV. Sometimes, it was a Nestle Crunch ice cream bar. Sometimes, it was cinnamon toast. And sometimes when we were very lucky, it was gingerbread muffins.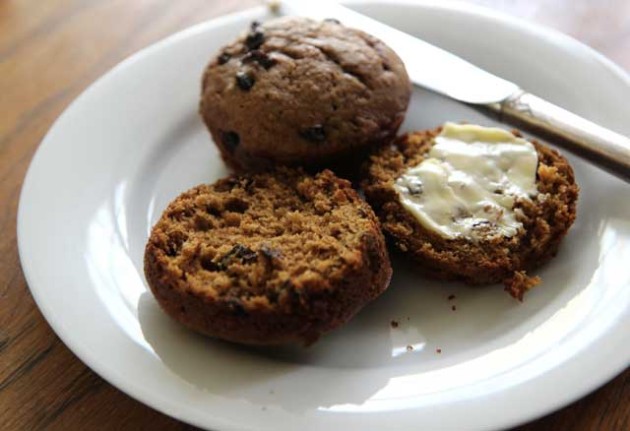 The awesomest thing about these is that my grandma made them FROM SCRATCH. This particular grandma (as opposed to my kimchi-eating grandma) wasn't a very strong swimmer in the kitchen department.
The second-most awesomest thing about these is that you can make a batch of batter and leave it in the fridge for like a week and just bake some when you want them. A good idea, since they are best when freshly made. Plus, if you have weekend guests over the holidays, you can feed them fresh, delicious muffins every day without having to try very hard.
gingerbread muffins recipe – printable!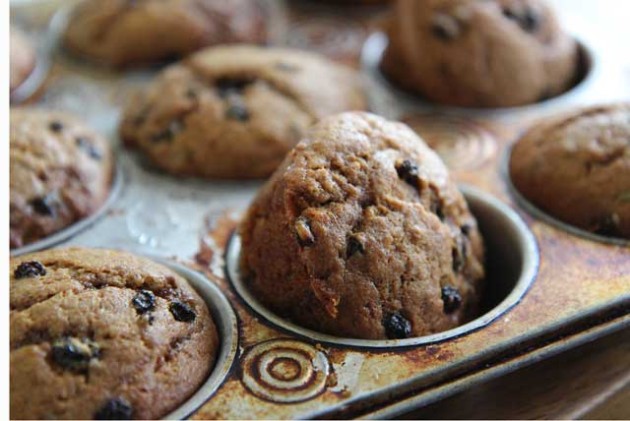 Print
Gingerbread Muffins
Author:
Prep Time:

10 mins

Cook Time:

25 mins

Total Time:

35 minutes

Yield:

4

8

1

x
1 cup

butter, softened

1 cup

sugar

1 cup

molasses

4

eggs

4 cups

flour

1 cup

buttermilk

1 teaspoon

baking soda

1 teaspoon

salt

1 teaspoon

ground ginger

1/4 teaspoon

allspice

1/2 teaspoon

cinnamon

1 cup

dried currants (optional, but Grandma always put them in)

1 cup

nuts (optional)
Instructions
Cream butter, sugar, molasses until light. Mix in eggs and buttermilk thoroughly.
Whisk together dry ingredients and stir into wet mixture.
Add currants and/or nuts.
Bake now or cover and refrigerate until ready to cook (up to one week).
When ready to bake, preheat oven to 325ºF and grease muffin tins.
Scoop batter into tins, filling half-way. Bake 25 minutes until a toothpick inserted in the center comes out clean.
I varied the recipe a little, too, to make gingerbread pancakes!