HHH029 – Heifer International Non-Profit Organization
In the first of this podcast's kind, I interviewed Jason Woods, journalist for Heifer International. Heifer is a global non-profit organization that works to provide livestock and agricultural support in order to end hunger and build economies. In this podcast, Jason explains how Heifer International began; we discuss the work the Heifer International does around the world with a few success stories; and how "social capital" benefits communities. I also learn about the treacherous business of harvesting cardamom — it's more dangerous than you could imagine.
Follow Heifer International on Website | Twitter | Facebook
You can listen to the episode below or on Soundcloud.
Show Notes: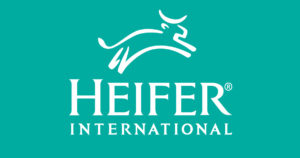 Macon Blair, director (our podcast interview)
Micro-investing
Dan West, founder
Llamas, alpacas
Climate change and drought
Coffee rust fungus
Los meses flacos
Cardamom farming in Alta Verapaz, Guatemala
Thrips
Kardamomuss restaurant in Alta Verapaz
La barba amarilla snake
Zambia
Ecuador mangrove forests
Martín Pescador restaurant in Quito
Arroz marinero (video)
Perryville, Arkansas & Rutland, Massachusetts
Building 'Social Capital'
Community Supported Agriculture (CSA)
World Ark quarterly newsletter
Vetiver farming in Haiti
Heifer gift catalog