HHH030 Lauren Toyota | Hot for Food
I got to speak with Lauren Toyota of Hot for Food about her new (first!) cookbook Vegan Comfort Classics and the creative benefits of writing it; becoming vegetarian as a kid; her previous career as a VJ; and the universe. We go into manifestation and visualization and the pros and cons of specific or general goals. And Lauren kind of gives me a little pep talk. Then we talk food! Lauren shares her favorite ingredients for vegan cooking, snack ideas and the one grain she doesn't like.
Vegan Comfort Classics is on pre-sale starting today (release date February 2018) through Amazon and any other online book sellers. Buying books on pre-sale is one of the best things you can do to help the authors!
Follow Hot for Food on YouTube | Facebook | Twitter | Instagram | Website
You can listen to the episode below or on Soundcloud.
Show Notes: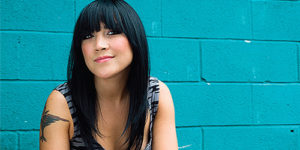 Daiquiris
Enchiladas Bandera (avocado enchiladas!)
Growing up without Lunchables
Lactose intolerance
12-year-old vegetarian
Learning to cook
Much Music TV
Lay-offs
Manifestation
Taking action and doing stuff
Decision to write a cookbook
Confidence
Sade
Cashews, miso paste, nutritional yeast
B12 supplement
Easy Ramen Noodle Bowl with miso (video)
What I ate in Italy (vlog)
Mary's Gone Crackers
Food burnout
Big Magic by Elizabeth Gilbert