HHH032 Sarah Chavez – The Order of the Good Death
Part I of my Occult October podcast series!
In this interview, I got to speak with Sarah Chavez, historian and Executive Director of the Order of the Good Death. We discuss the American Civil War's effect on funeral traditions and the historical power of beans to ward off ghosts and vampires. Find out if it's bad luck to step on a grave and what's it mean to be "death positive"! Plus, learn about some ancient, cannibalistic funeral traditions from around the world (like making beer from intestines!)
Death positivity: Contemplation and gratefulness for the time you had with your ancestors
Follow Sarah on Twitter | Instagram | Death and the Maiden | Nourishing Death | Order of the Good Death
You can listen to the episode below or on Soundcloud.
Show Notes: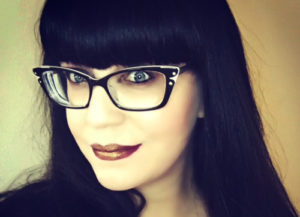 Jinx!
American Civil War
Embalming
Abe Lincoln
Queen Victoria
Hubert Eaton
Forest Lawn Cemetery
Hollywood Forever Cemetery
Journey Cakes
Etruscan tombs
Funeral eggs
Zoot Suit Riots
Mourning fashion
Halloween and Samhain
M.A.S.H books (remember those?!)
Devil's Night! (origin of Trick or Treat)
Dia de los Muertos origins
Calaveras
Grandma's Gingerbread muffins (recipe video)
The Order of the Good Death
Death Salon
Funeral potatoes (Sarah's recipe)
Beans
"Shades of my ancestors depart!"
All Souls Day
Fave dei morti (Sarah's recipe)
Osso dei morti
Cannibalism
Waray people of the Philipinnes
Kuru
Intestine beer
Cooking with cremated remains
"Death positive"
Mysteries of the death process and laws