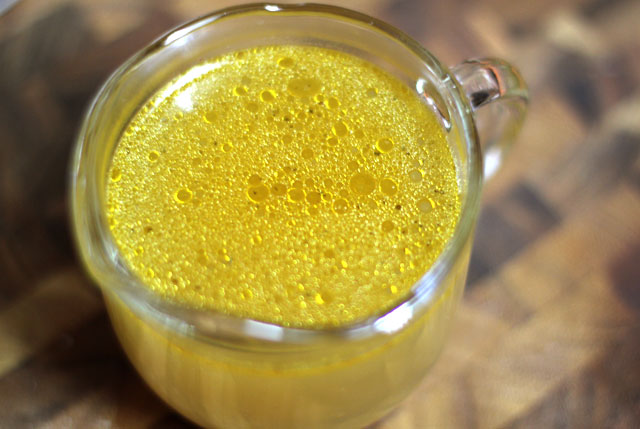 Making your own chicken stock is easy, healthy, and budget-friendly! It's a great way to use vegetable scraps and get the most out of your chicken dinner.
What I do is save my onion, celery, carrot, parsley, and garlic trimmings in a bag in the freezer. Sometimes I include green bean ends, potato peels, and cabbage cores. Things I do not like to add to my homemade stocks are bell peppers, peppers of any kind really, broccoli, cauliflower, asparagus, anything like that with a very strong flavor. You don't want any one vegetable note standing out in your stock; we're aiming for a well-balanced chicken stock where the predominant flavor is the chicken, with only a hint of vegetabley-ness. Also avoid using the peels of vegetables that are waxed (e.g., cucumbers, winter squash, rutabaga).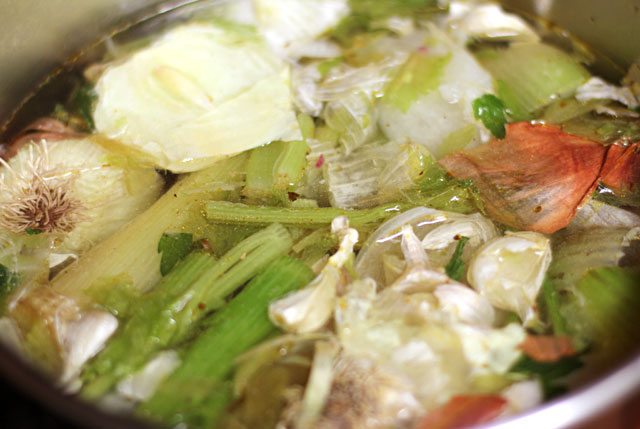 Then, whenever I roast a chicken I can save the carcass and add to it my bag of frozen vegetable trimmings, some water, and voila I'm all set to make delicious homemade stock. You can also save raw bones and use those. An example would be the backbone from a spatchcocked chicken or even the turkey neck from your Thanksgiving turkey. If you like, you can brown raw bones in a little oil over medium-high heat before adding the vegetables and water to deepen the flavor and color of the final stock.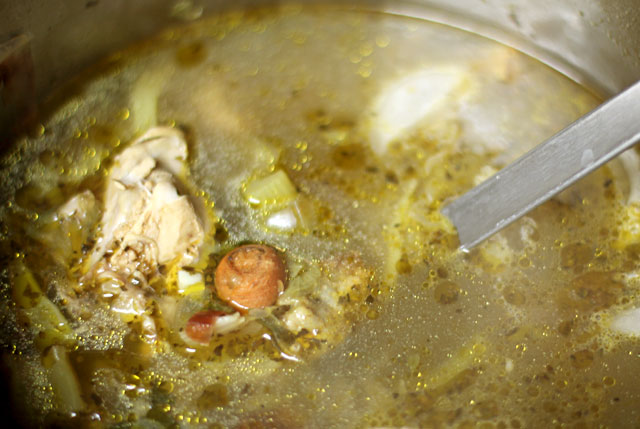 I don't usually add salt, either, so that later on when I'm using it in a recipe I know I'm starting with a "clean slate" so to speak, as far as salt goes. And I think it goes without saying, but after they've been cooked with the chicken, the vegetables are no longer appropriate for composting. I just put all of the solids I strain out into the trash which is where the chicken carcass would have gone anyway, but this way at least we get some delicious soup base out of it!
Stock vs Broth
What's the Diff???
Both use the fundamentals of water, vegetables, and spices but while broth is made using only the meat for flavoring, stocks are made with bones. Stocks are richer, darker, and more viscous than broth. Because they are made with bones, stocks have a deeper flavor and a higher mineral content than broth and so they are my preference. I use stock in things like chicken tortilla soup. Either can be used for chicken and dumplings. You may prefer to use broth over stock if you want a light color, though, as you might for an egg drop soup.
Print
Homemade Chicken Stock
1

chicken carcass (or

2

–

3

chicken backbones or 1 turkey neck)

4 cups

vegetable trimmings

4 quarts

water
Optional spices: 1 bay leaf, 1/2 teaspoon black pepper, 1/2 teaspoon thyme, extra garlic cloves, 1 teaspoon salt (or more), 2-3 parsley sprigs

2 cups

ice cubes (

2

big handfuls)
Instructions
Put everything except ice in a large pot or in a pressure cooker.
If using a pot: Cover and bring to boil over high heat. Turn heat to medium-low and keep at a strong simmer for one hour, partially covered.
If using a pressure cooker: Seal the lid, bring up to pressure over high heat. Cook for 10 minutes at 15psi, turn off heat and release pressure.
Cool quickly by adding about two cups of ice cubes. Strain through a sieve or fine colander into pint or quart-size containers. Refrigerate until cool.
(Once cool, you may remove some or all of the chicken fat that has set on top for a low-fat stock.)
Cover and freeze up to 3 months, or refrigerate up to one week.
I really prefer doing this in a pressure cooker for the obvious time-saving factor, plus it gives me a good reason to use an oft-neglected kitchen instrument.