Homemade GardenBurgers Recipe
My homemade GardenBurger recipe is extremely close to the original GardenBurger, which I was powerless over as a vegetarian teenager. I don't even know if that original burger is still made. I couldn't find them recently when I was really craving one. So I made my own.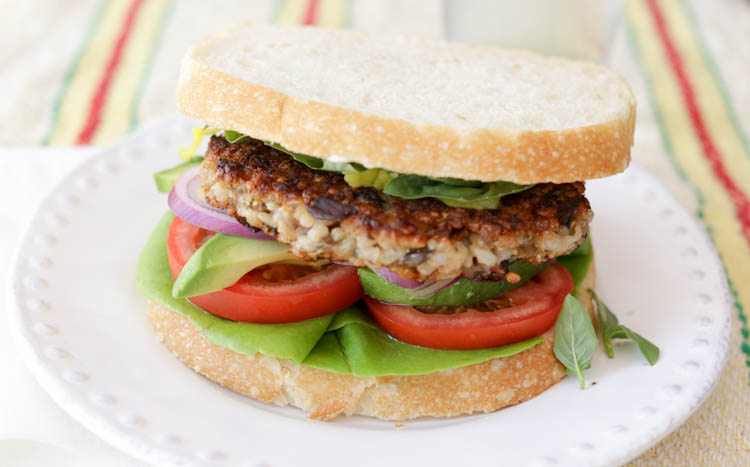 My dad used to make a really good sandwich with them, adding mayonnaise and fresh basil leaves along with the standard lettuce/onion/tomato. So good! And at Crown and Anchor pub in Austin, I have spent many nights (and days) drinking beer and eating their veggie burger which is a GardenBurger, deep fried so it's super crunchy outside and also kind of tastes like French fries, which is a plus.
The basis of the GardenBurger is (was?) rice, mushrooms, and cheese. My version uses all those things, too! I have tried to make all my veggie burgers (my first and most popular veggie burger recipe; my black bean quinoa burger) without egg so that they are more easily suited for vegans. But a homemade GardenBurger recipe needs the cheese to help hold them together. If you are vegan, use a shredded "cheez" instead.
(Testing notes: Originally I tried to make these with cooked brown lentils instead of rice to get more protein, but I couldn't get them to hold together very well. Someday I will try using half rice and half lentils and maybe get the best of both worlds? If you're an experimenter and decide to try it, please let me know how it goes!)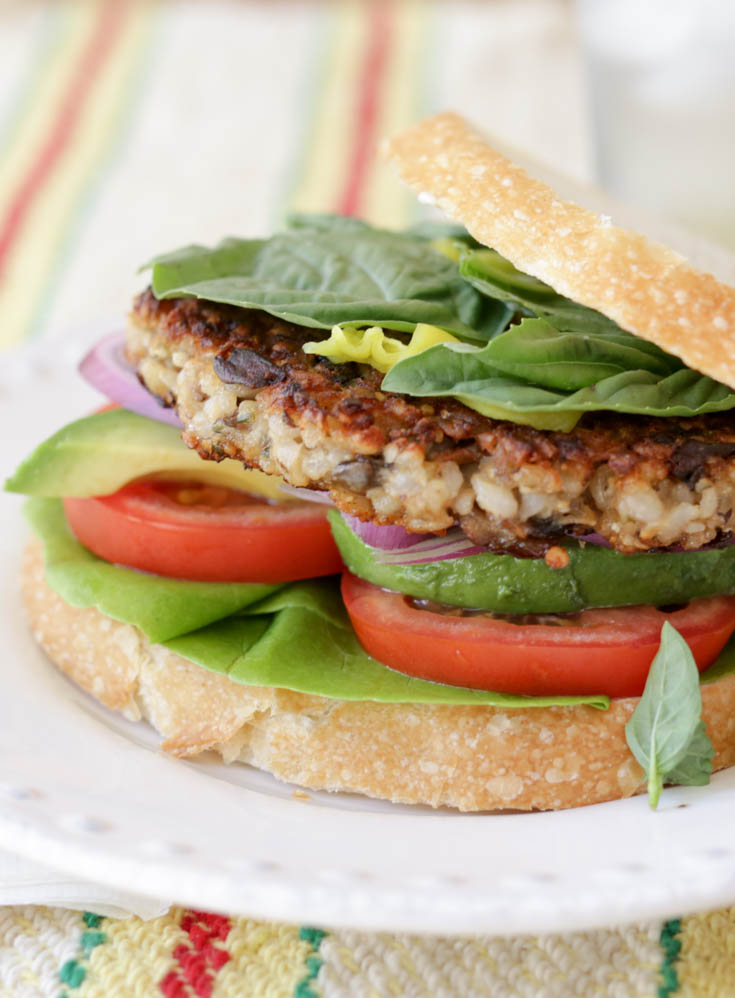 Print
Homemade GardenBurgers Recipe
2 cups cooked short grain brown rice (1 cup raw cooked with 2 cups water for 45 minutes)
8 ounces button mushrooms
1/2 cup finely chopped onion
1 tablespoon butter
1 clove garlic, minced
1 teaspoon salt
1/4 teaspoon pepper
1/2 cup instant or rolled oats
4 ounces cheese, grated (about 1 cup)
Instructions
Cook the rice if you don't have any already made.
Meanwhile, clean the mushrooms with a damp cloth and finely chop the mushrooms and onion. You should get about 3 cups of minced mushrooms.
Heat the butter in a large skillet over medium high heat. Add mushrooms and onion and cover. Cook about 1 minutes or until the mushrooms have started to release their liquid. Add the garlic and salt and cook, stirring, another 2-3 minutes until the mushrooms have reduced to about half their original volume.
Transfer mixture to a large bowl and add oatmeal and rice.
Stir in the cheese. It may melt a little, that's okay.
Let mixture cool to room temperature then shape into burgers. Chill on waxed paper to firm up.
Griddle them with some butter or oil (more makes them better!) until crisp outside and warm throughout. Make a sandwich of some sort!
Nutrition
Serving Size:

1

Calories:

300

Fat:

13

Carbohydrates:

29

Protein:

17