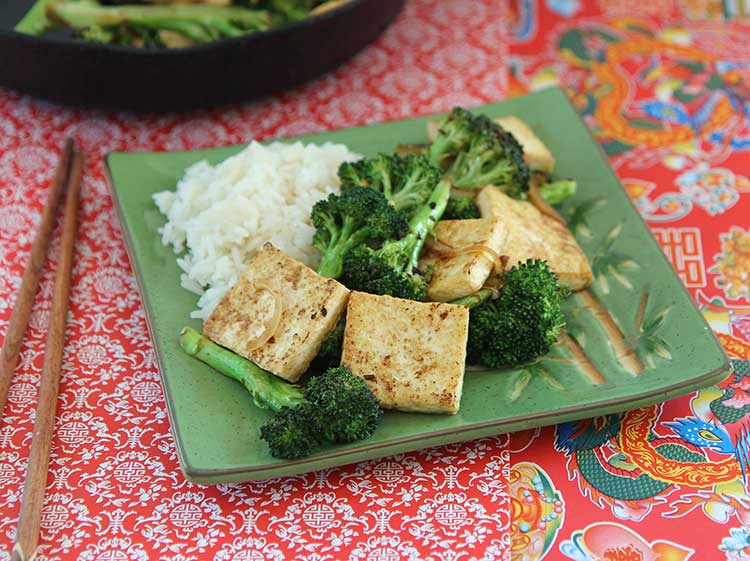 I am not sure if I am still allowed to call this stir fry since I don't use a wok and since I don't really stir it the WHOLE time, because I get busy and forget about it usually. But, you know what? Who cares. The end result is the same (I think) and it is tasty. Plus, I do get third-degree burns a lot of times from the tofu so that should count for something. Who knew healthy food could be so dangerous?!
Sometimes I serve this with rice or sometimes I put it in a tortilla with cheese and salsa for some of that fancy fusion shit they're always talking about on Top Chef.
You can use any vegetables you want. Literally, I can not think of one vegetable that wouldn't work and be awesome as long as you cut it up into a size appropriate to its density: more dense = smaller pieces, less dense = larger pieces. It's all relative and shit, but use your best judgment. Probably nothing bigger than a square inch.
And you want to try to have all your vegetables at room temperature before starting to cook. Cold vegetables will cool the skillet (or wok) down considerably and you won't get as much charred goodness.
And you've probably heard this before, but get all your stuff chopped up before you start cooking because it goes fast and there's no pausing it. Anyways, on to the "recipe"!
How To Stir Fry Video
Tofu Broccoli Stir Fry Recipe
Print
Tofu Stir Fry
Tofu and vegetable stirfry is a quick healthy weeknight meal
Author:
Prep Time:

10 mins

Cook Time:

10 mins

Total Time:

20 minutes

Yield:

2

-4

1

x
8

–

16

ounces firm tofu (not silken)

2 tablespoons

high-heat oil like peanut or canola

3 cups

or more chopped vegetables
Dense: carrots, potatoes, beets, sweet potatoes, winter squash
Medium: onion, summer squash, broccoli, celery, green beans
Soft: greens, spinach, asparagus

2

cloves garlic, minced

2 teaspoons

soy sauce, plus more for serving
pinch or

two

red pepper flakes if you like
Instructions
Slice the tofu into 1/3- 1/2 inch thick slices and press between clean tea towels for at least 5 minutes, up to 30 minutes.
Heat your oil over high for a minute until it shimmers.
Put in your tofu in a single layer and step the hell off. It will get you. If you have a splatter screen, now is the time to use it.
Fry on high for 3-4 minutes until you can see the crispy brownness start to creep up the sides of your tofu slices. Flip carefully and cook another 3 minutes until the other side is golden. Remove from skillet to drain on a paper towel.
Throw in your hard vegetables and stir for 2 minutes. Push to the side.
Add medium vegetables and stir another 2-3 minutes until they are almost done.
Add the softies. Stir it around.
Add your tofu, garlic and soy sauce.
Toss quickly for another 2 minutes until everything is done. The End!
Serve with spring rolls for a major treat, dudes!