HHH00 – Interview with Christopher Sharpe
My very first podcast! So new that I called it Episode Zero! I'm interviewing my husband and business partner Christopher Sharpe, producer of both my channel and Yoga with Adriene.
He's the author of YouTube Black Book: How to Create a Channel, Build and Audience and Make Money on YouTube. He also runs a group for other YouTubers and video professionals called VidPros. Chris and I talk about how we met, how  and why we started HilahCooking, Yoga with Adriene, his cinematic style, and the best hangover breakfast in LA.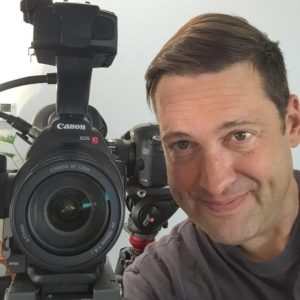 Show Notes
Follow Christopher Sharpe on his Website | Twitter | Instagram
You can listen to the episode and subscribe on iTunes or on Soundcloud here.  Please leave a review/rating to help others find the show, and if you have any suggestions about future guests feel free to let me know by leaving a comment on this page.
References:
Clips of Spider Babies starts at 40 seconds: