HHH021 Interview with Elise Strachan – My Cupcake Addiction
I had a really fun time with this interview with Elise Stachan of My Cupcake Addiction. She's one of the most talented cake decorators on YouTube and has the (way over-3-million) subscribers to prove it. Her first book Sweet! Celebrations was just released and it's a gorgeous, thoughtful, comprehensive, party and desserts book. We had a great time talking about cake decorating and baking; what we like about naked cakes; sugar taxes; crafting; and Ikea meatballs. At the end of the podcast, I answer a listener's question about the best way to cook chicken breast without drying it out.
You can listen to the episode below or on Soundcloud.
Follow Elise on Website | Twitter | Facebook | Instagram | YouTube
Show Notes: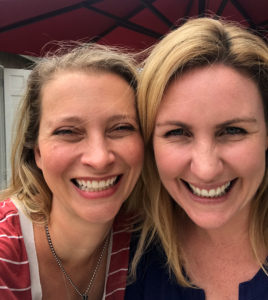 Flight attendant to Cupcake seller
Shooting videos at 2am
How to whip cream (video)
A balanced diet
Parenting advice from Elise's mom
"Edible scrapbooking"
Most versatile cake decorating ingredient?
Fondant vs Play-Doh (video)
White chocolate
Ganache (video)
How to make truffles (from ganache)
Sweet Celebrations book
Ants en masse
Halloween in America
Best beginner decorating techniques
Naked cakes
Hidden sugars
Artificial sweeteners in baking
Dried banana stains
The Sweeter Side (crafting channel)
Popsicle cake (video)
Popsicle soap (video)
Ikea
Spaghetti and meatball cakepops! (video)
Chicken tricks! (Best way to cook chicken breast)