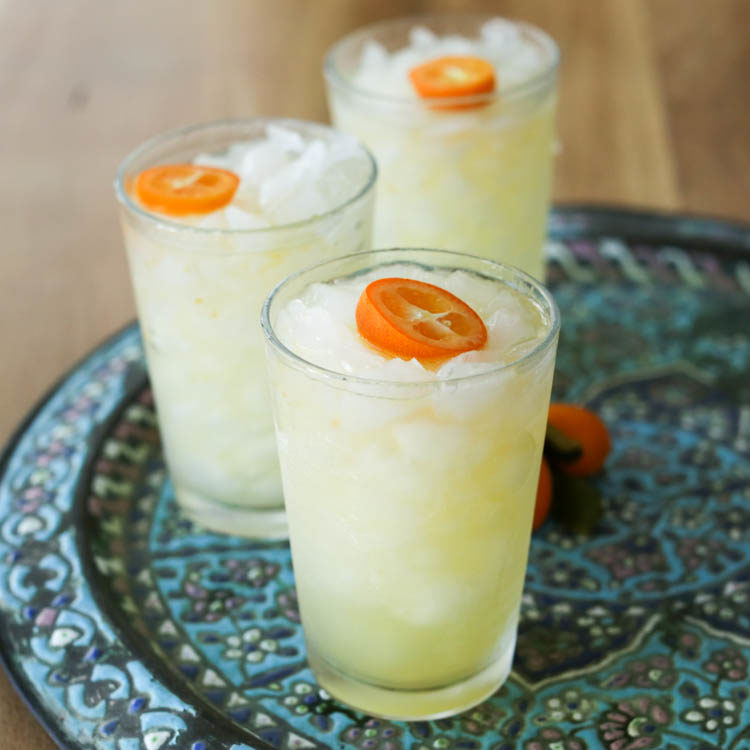 Still basking in the glow of kumquat season (and my everlasting love of tequila) I woke up Saturday morning on a mission to come up with a top-notch kumquat margarita recipe.
That was a long day.
But I was successful and here's what I did for one kumquat margarita:
Print
Kumquat Margarita
4 kumquats
ice
2 ounces silver tequila
3/4 ounce orange liqueur (I use Cointreau)
1/2 ounce lime juice
more ice, crushed if possible
Instructions
Cut the kumquats into quarters lengthwise and muddle in the bottom of a shaker. Muddle it well – 20-30 seconds to get the rinds really broken up.
Add ice cubes, tequila, orange and lime juice. Shake for 60 seconds.
Strain into a glass filled with crushed ice
Notes
To double the recipe:
8 kumquats
4 ounces tequila
1 1/2 ounces orange liqueur
1 ounce lime juice
If you like this margarita recipe, also check out my frozen mango margarita and spicy habanero margarita recipes!