Lentil Salad with Fresh Herbs
I call this "lentil tabouli" in my mind, but I know some purists out there would suck my eyeballs out for saying that out loud. Which is why I'm calling it lentil salad here . . . but secretly to myself I'm singing "lentil tabouli, lentil tabouuuuuliiiiiii" all day long. It's cause of all the herbs, y'all! The herbacious herbs in this lentil salad is what makes me think of tabouli and I can't apologize for it.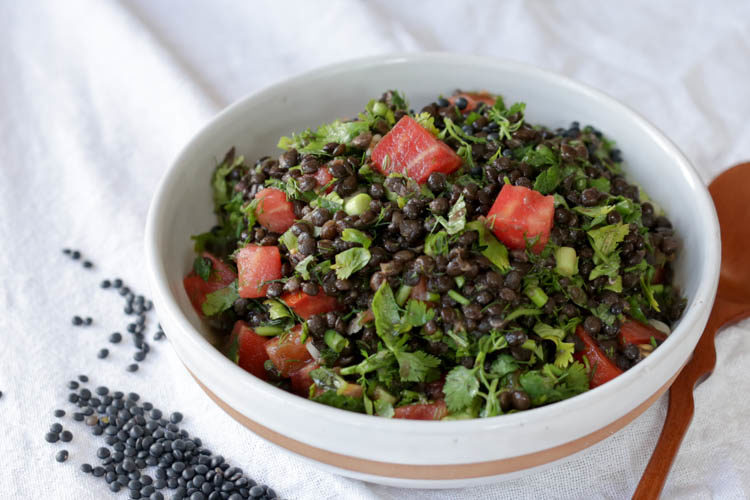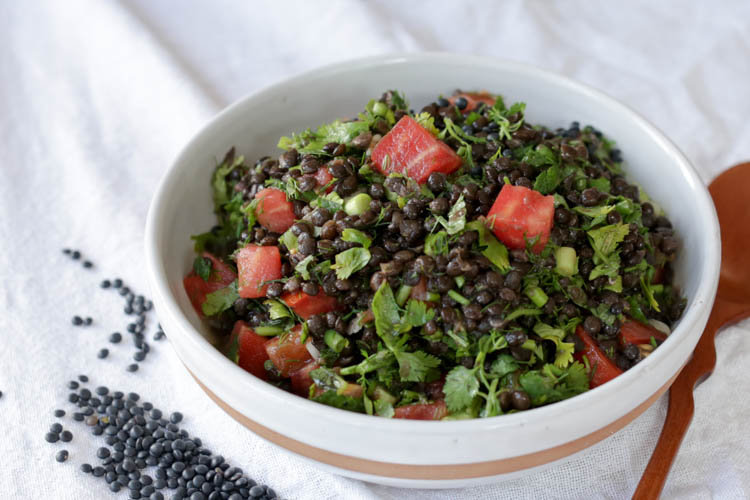 If you can find em, use French lentils (sometimes called black lentils or caviar lentils because they look like lil fish eggs). I get them in the bulk section of the store. Green or brown lentils work, too. Do not try this (or any lentil salad) with red lentils; they are way too soft and cook down into mush. The French lentils are my fave for salads because they stay a little chewy.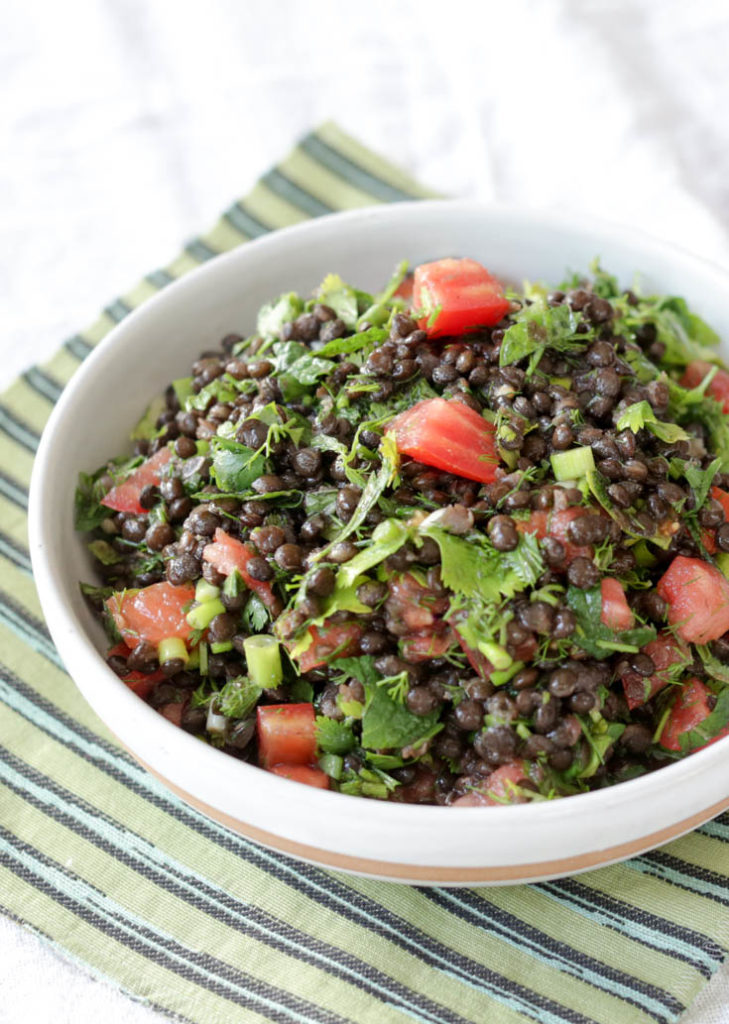 To cook your own dried lentils: combine 3/4 cup dried lentils with about 3 cups water (add salt if you want) cover and bring to boil over high heat. Simmer about 20 minutes until tender. This makes a little over 2 cups of lentils; use them all in the salad. When I'm cooking lentils for salad I like to leave them a little more al dente than I would for lentil soup or some other recipes. As they sit in your dressing or marinade they will soften more and absorb all the flavors.
Aaaandddd, if you want to add diced cucumber or toasted pine nuts or pumpkin seeds, be my guest!
Print
Lentil Salad with Fresh Herbs
2 cups cooked black or green lentils (1 can or see notes above for cooking lentils)
2 green onions, chopped
1/4 cup minced cilantro or parsley
2 tablespoons minced fresh mint
2 tablespoons minced fresh dill (or more mint)
1 clove garlic, minced
2 tablespoons olive oil
1 tablespoon lemon juice
1/4 teaspoon salt and pepper
1 tomato, diced
Instructions
Drain the lentils well and mix with herbs, oil and lemon.
Add salt and pepper and taste for seasoning.
Add tomato last and mix gently in.
Keeps refrigerated up to 5 days.
Nutrition
Serving Size:

4

Calories:

131

Fat:

7

Carbohydrates:

13

Protein:

5