Rissole Potatoes (like at the Palace Cafe!)
Rissole Potatoes video (scroll down for recipe)
Chris and I have been to New Orleans a few times together and we always have at least one meal at the Palace Cafe. They have the best rissole potatoes I've ever had.
Traditionally, they are new potatoes peeled bare, parboiled, then crisped in butter. At the Palace Cafe, they just strip a little belt off of each potato, so you get some crispy skin, too. And of course the lazy bones in me loves that there's that much less peeling to do. Whether you choose to peel completely or not, rissole potatoes are a simply elegant side dish perfect served along with a steak or a lamb chop.
You might also like these smashed roasted potatoes with bacon, mustard and thyme.
Subscribe to my YouTube channel to get notified of new videos.
Rissole potatoes recipe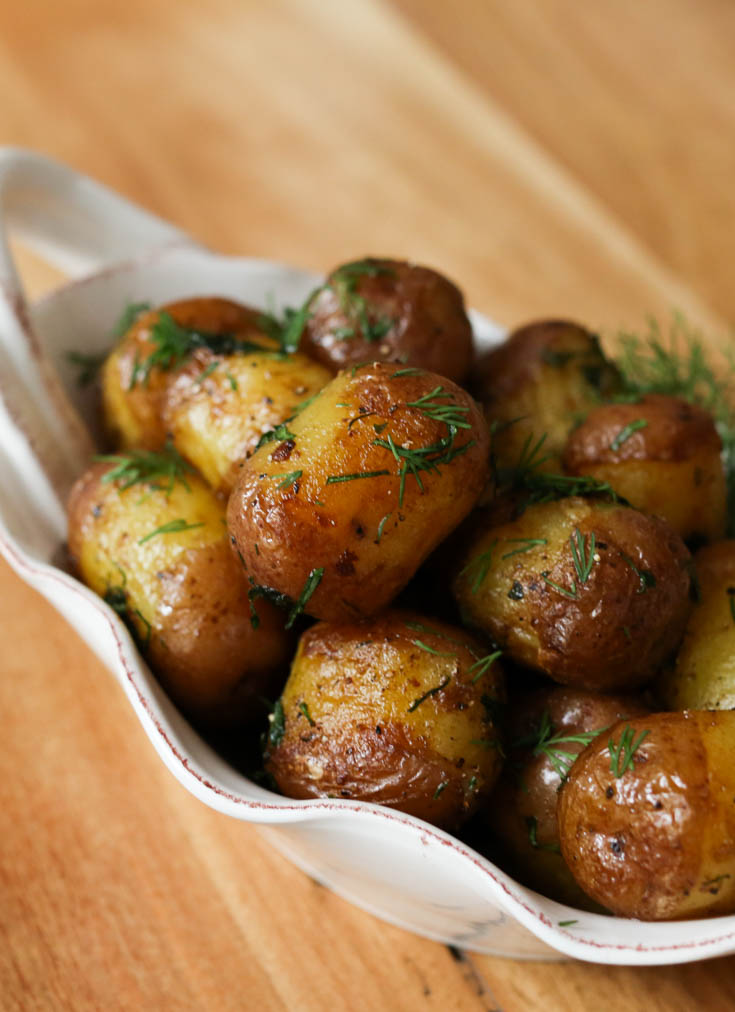 Print
Rissole Potatoes (like at the Palace Cafe!)
1

pound small new red potatoes

3 tablespoons

butter

1/2 teaspoon

salt

1/2 teaspoon

black pepper

2 tablespoons

fresh minced herbs
Instructions
Peel a strip from around the center of each potato, like you're taking off its "belt".
Place partially peeled potatoes into a pot and cover with water. Put over high heat and cover with a lid. Boil for 8 minutes until almost tender. Drain.
Back into the pot, add the butter over medium heat. Add potatoes and swirl the pan to coat in butter. Cook for about 8-10 minutes, swirling occasionally until all sides are browned.
Sprinkle with salt, pepper and herbs.