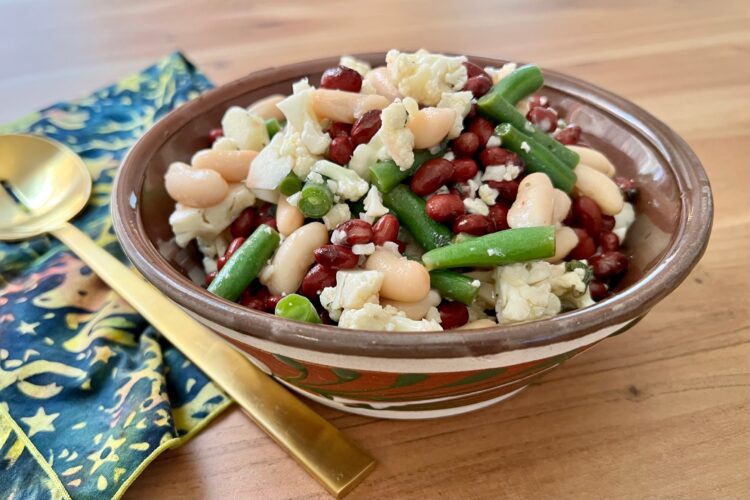 Everything I love to eat was invented by someone's grandma. Three bean salad is a good example of "old lady food" but you know what, old lady food is yummy and this three bean salad recipe is a good one.
I have an undying devotion to bean salads. They're wonderful. Make them on a day when you have a smidgen of energy and feast in the laziest way possible the rest of the week. This three bean salad recipe is the best for summer picnics and hot, sweltering evenings. Marinated red beans and white beans are good for your tummy (so much fiber!) and green beans and cauliflower add vitamin C and delightful crunch. Wait. Cauliflower?! Yes. Believe.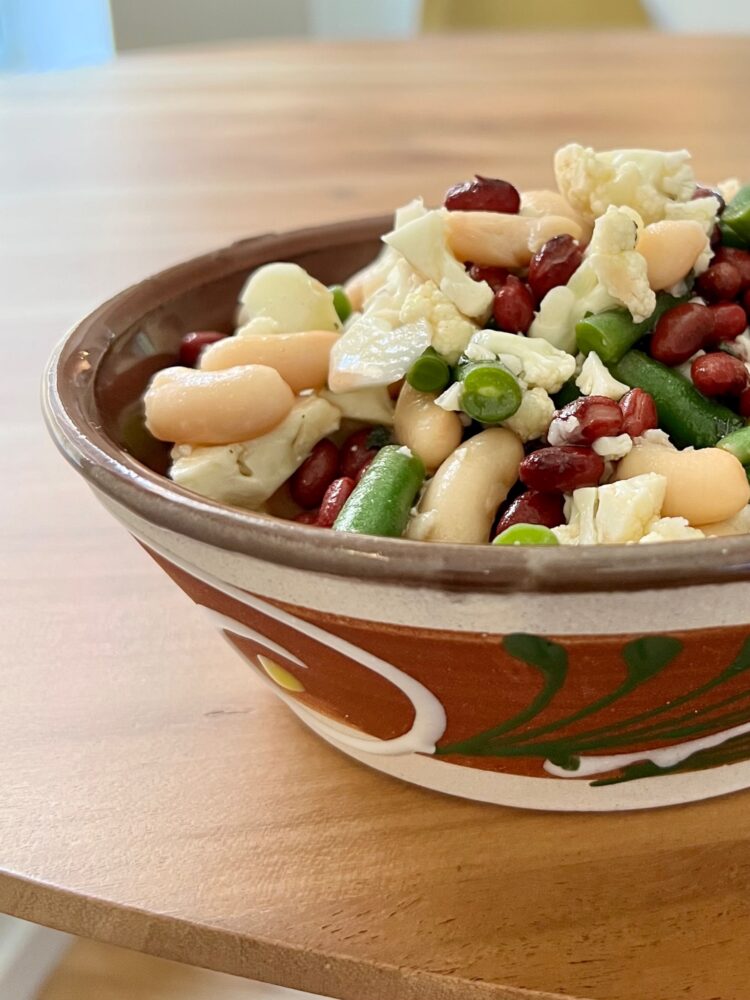 I use Domingo Rojo beans from Rancho Gordo for my red beans because they are the finest red beans I've ever eaten. They stay perfectly intact until you bite into them and they pop open their creamy insides. They absorb the vinaigrette dressing beautifully and I'm telling you, I just can't say enough nice things about these beans! But use any red beans you got; kidney beans are great. For the white, I usually do a cannellini bean but chickpeas are a good choice, too. And for the green, blanch some fresh if you got em, but if you don't, just thaw some frozen green beans in a colander and call it a day.
My three bean salad dressing is on the tart side, that is to say it's definitely not sweet. I've always thought canned three bean salad was waaayyyy too sweet. This one has a bite to it from the vinegar and garlic and hoo boy, you will be surprised at how delicious the oregano is in here.
A three bean salad makes a wonderful accompaniment to rich barbecue, or creamy pasta salads. I'll often just serve a cup of it on top of a bowl of salad greens, add some avocado or cheese, and call it lunch. No one is ever disappointed.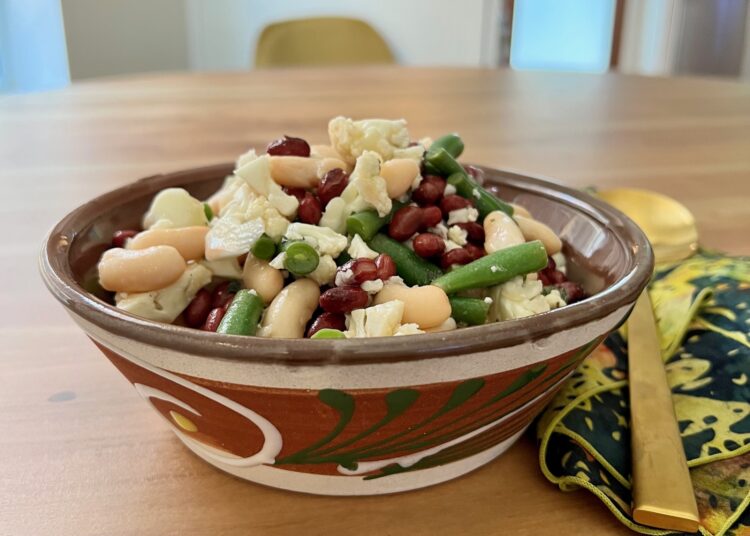 Try these other bean salad recipes:
Kidney Bean Salad – a sweet-tart salad more similar to an old-school 3-bean salad
Gigante Bean Salad – fantastically giant beans combined with sweet apples and spicy jalapeños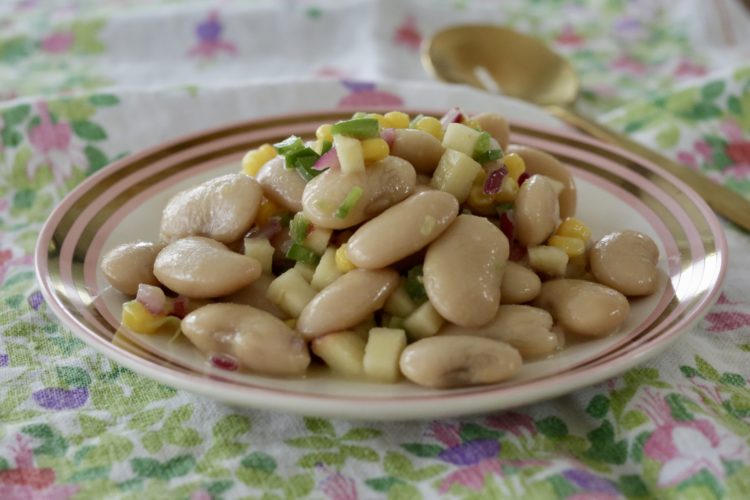 Print
Three Bean Salad Recipe
1 1/2 cups cooked, drained red beans (1–15 ounce can)
1 1/2 cups cooked, drained white beans or chickpeas (1–15 ounce can)
1/2 pound fresh green beans, cut into 1/2-inch lengths (or 8 ounces frozen, thawed)
1/2 pound fresh cauliflower, coarsely chopped around 1/2-inch pieces
Dressing:
3 T olive oil
3 T apple cider vinegar
1 small clove garlic, minced
1/2 teaspoon dried oregano, crumbled
1/2 teaspoon salt
Instructions
Combine drained cooked beans, green beans and cauliflower in a large bowl. Pour dressing ingredients over and mix thoroughly but gently so the beans don't break up too much. Allow to marinate at least one hour. Will keep refrigerated five days.