HHH022 Interview with Laura Vitale
Laura Vitale is the chef of Laura in the Kitchen, one of the top channels on YouTube, and has hosted two seasons of her television show Simply Laura on Cooking Channel. In this interview with Laura, we catch up and talk about what it was like for her moving to New Jersey from Naples as a kid; her best tips for meal prepping and make-ahead meals; and what foods everyone should try making at least once. We also go deep into the subject of stocks versus broths. Lots of great cooking tips in this podcast!
Show Notes: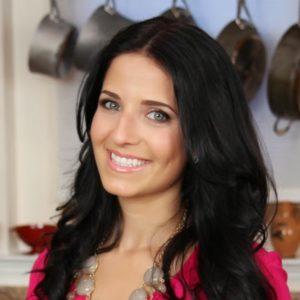 You can listen to the episode and subscribe on iTunes or on Soundcloud here.  Please leave a review/rating to help others find the show, and if you have any suggestions about future guests feel free to let me know by leaving a comment on this page or tweet me @hilahcooking!
Follow Laura on Website | Twitter | Facebook | Instagram | YouTube