HHH07 Interview with Adriene Mishler | Yoga with Adriene
Adriene Mishler is the fantastic yogi and teacher of Yoga with Adriene. We've been friends for about 10 years and my husband Chris is her production partner for the yoga channel. We also made this "Prenatal Yoga" video series together when I was pregnant with my son. In this episode, we talk about how acting and yoga interconnect; breaking the habit of apologizing; travel tips; and the biggest misconception about yoga. 
Follow Adriene on YouTube | Membership | Facebook |Instagram | Twitter
You can listen to the episode  below or on Soundcloud.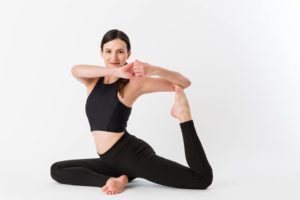 Show Notes
St. Edward's University, Austin TX
Being the "baby"
Auditioning
The "beginner's mindset"
Travel and personal growth
Being alone on Valentine's Day
Packing tips (take a Kindle!)
Dark Sky weather app
Satyagraha – "truth force"
Cussing is good for you! (article)
The actor's language
Watch Adriene and me cook together!