Pace Picante sauce was a staple in my house growing up. Remember those "Get a rope" commercials? Ahaha. Those were the days. The days when Pace was a decent salsa. Then something happened, I don't know, I guess I was around eight, and my parents quit buying Pace because they "changed the formula". Well, that settled it in my mind, too, and I have not had Pace Picante sauce since.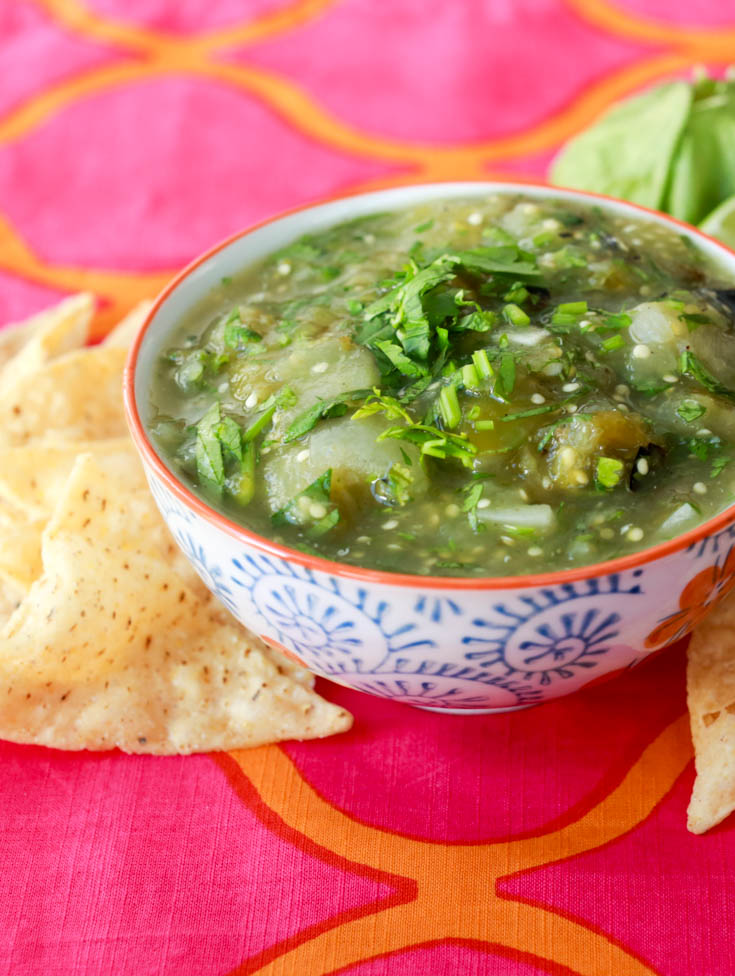 But my parents tell a funny story about when my little brother was actually little, like maybe three years old, they had some friends over and of course, had chips and Pace Picante sauce out. And little baby brother, I imagine, was hanging out in his drawers trying to talk to the grownups — not old enough yet to realize that grownups do NOT just "hang out" in their drawers — but he's trying to act mature so he's also helping himself to the chips and the picante sauce.
But it's too hot for him. And he starts crying. And my mom gives him some water or something I'm sure, and all the grownups think it's hilarious, I'm sure. And he stops crying. But then he eats some more chips and picante sauce. And it's too hot again. And he starts crying again. And my mom laughs and gets him some more water again and so on and so on.
It took him several tries to learn that it was the Pace Picante that was making his mouth burn. Pretty. Fucking. Cute.
Which brings us all the way around to my absolute favorite, best salsa verde recipe. Use a serrano pepper for a hot sauce; a jalapeño for a milder sauce. If you like spice and you can find them, manzano peppers are incredible; they are hot, but also very fruity. Habaneros are a fine substitute, but if you go that route, I think it tastes better after a 24-hour time-out in the fridge. If you use manzano peppers, you will probably eat all the salsa within the first 24 hours. Just sayin'.
Blend this salsa verde up into a smooth puree and then use it to make my chicken enchilada casserole, too!
Salsa Verde Recipe Video – scroll down for recipe card
Salsa Verde Recipe
Print
Salsa Verde
Author:
Prep Time:

8 mins

Total Time:

8 minutes

Yield:

2 cups

1

x
5

–

6

Tomatillos (about

12 ounces

)

1

hot chile (serrano, jalapeño, manzano or habanero chile)

1/2 cup

minced onion

2

cloves garlic

1/4 cup

cilantro, minced

1 tablespoon

lime juice, or to taste
Instructions
Peel the husks from the tomatillos and rinse off the sticky sap.
Put them and the pepper on a cookie sheet and stick under the broiler for about 5 minutes or until they're blistered, blackened, and softened.
Remove the stem (and seeds for a milder salsa) from the pepper.
Put everything into the blender and puree. Be CAREFUL when blending hot liquids. Place a dish towel over the lid and hold it down firmly. The heat causes a pressure build-up that can pop the lid off the blender and spray salsa all over you and your kitchen.
If you prefer to use a molcajete, grind the onion and garlic with salt while the tomatillos cook. Then add chile and tomatillos a few at a time and grind until a rough salsa forms. Mince cilantro and add with lime juice.
Notes
This keeps refrigerated for about 4 weeks.
You can also use a small mango instead of the tomatillos for a sweet salsa. It's muy excelente over fish. (But don't roast the mango, obvs.)