HHH025 Interview with Laurel Kinney Personal Stylist
Laurel Kinney is the brainiac stylist behind my gorgeous wardrobe in all my promo photos and the photos in my Learn to Cook book. She's a supportive friend, a creative and successful entrepreneur, and she's hilarious. So basically the whole package!  In this interview with Laurel Kinney, we learn what is a personal stylist and wardrobe consultant — with business tips!  — and how science proves that clothing affects your behavior. We discuss the merits of capsule wardrobes, athleisure wear, and how buying white pants might make you more mindful overall.
Follow Laurel at Website | Newsletter | Facebook | Twitter | Instagram | Pinterest
You can listen to the episode below or on Soundcloud.
Show Notes: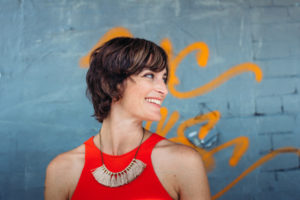 Missionary's Downfall
Lobster, Waffles, Spanakopita videos
Business tip #1 (fake it til you make it)
What IS "personal style"?
Crazy Train
Ideas for your old band t-shirts
Business tip #2 (choose your clients)
Embodiment research
Benefits of a capsule wardrobe
What's a neutral?
How to start a capsule wardrobe
Sit up straight
Business tip #3 (focus and persistence)
Business tip #4 (build relationships)
Vacation wardrobe packing tips
Skinny jeans are a new classic
Most stylish horror characters
Business tip #5 (taking client feedback)
Our Spanakopita Video