Episode 11 Hilah's Texas Kitchen: Kolache!
(I know everyone says "kolaches" but I think it's really "kolache" in the plural and just "kolach" in the singular? And I am a stickler for grammar, although I say "kolaches" all the time. Do you know the truth? Let me know!)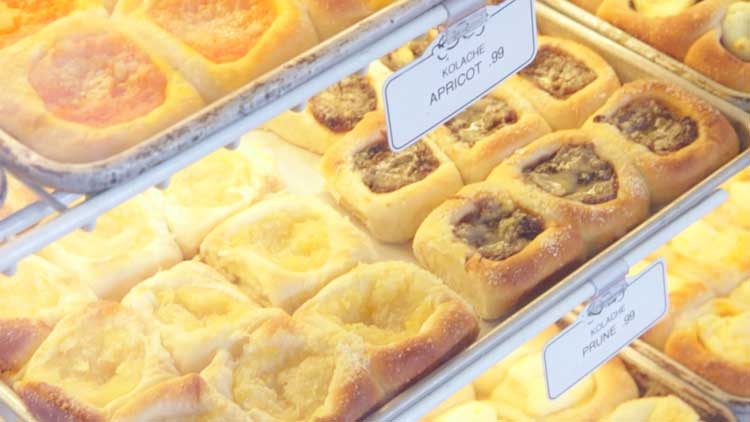 At any rate, if you've never driven down I-35 between Austin and Waco, you might not know about the tiny town of West, an old Czech settlement that is famous for their kolache bakeries. The Czech Stop and adjoining Little Czech Bakery are right off the highway and if you go just a couple blocks east of the highway down Main Street, you'll come to the Village Bakery. Every Labor Day weekend, West holds West Fest — a prime example of small town Texas fairs. There's carnival rides and games, many polka bands, costume folk dance teams, Czech history displays, kolache, corndogs, sausage sticks, and of course PIVO!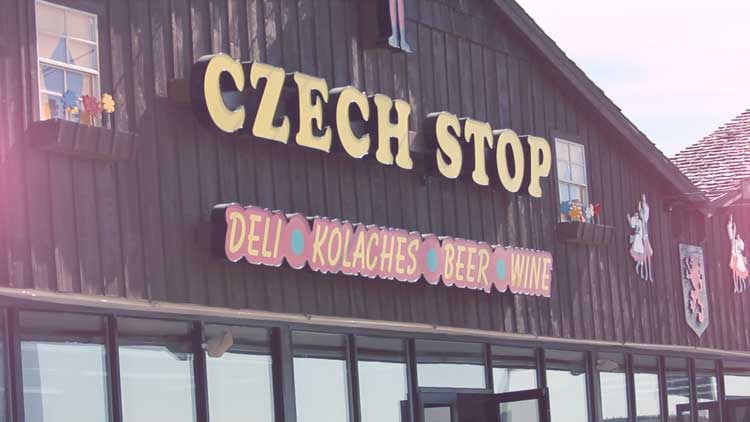 West was in the news over the summer when a fertilizer plant on the north side of town exploded. Many firefighters and first responders were killed. The plant was near schools and homes, which were severely damaged by the heat and shock of the explosion. During the days immediately following, the Czech Stop and Bakery supplied food and coffee for rescue workers around the clock. The citizens of West came together to shelter their family, friends, and co-workers and nearby towns opened their schools for the children. A town like West is hard to find these days — tiny, tenacious, and gracious. We had a lovely day there at the bakery and in the town. If you're ever on I-35, be sure to stop in! Get some kolaches or bread, have a beer at the bar, poke around the antique store, give West a little love.
I promise it will love you right back.
Kolache Recipe
Print
Kolache
Author:
Prep Time:

2 hours

Cook Time:

15 mins

Total Time:

2 hours 15 minutes

Yield:

2

4

1

x
1/2 cup

whole milk

1/2 cup

water

2

packages active dry yeast (

1/2 ounce

total)

3/4 cup

soft butter

1/2 cup

sugar

1 teaspoon

salt

4

egg yolks

4 1/2 cups

sifted all-purpose flour

2 tablespoons

butter, melted
Filling:

12 ounces

dried apricots (or other dried fruit)
about

2 cups

water

2 tablespoons

sugar (or more, to taste)

1/4 teaspoon

grated nutmeg
Instructions
Scald milk by heating in a small pot over medium-low heat for a couple minutes, stirring, until steam rises and tiny bubbles for around the edges. Remove from heat.
Add water and allow to cool to lukewarm (95-105ºF)
Stir in yeast to dissolve and set aside.
Cream butter, sugar, and salt together until smooth and fluffy.
Mix in egg yolks.
Add in the yeast-milk mixture and half the flour.
Beat on medium speed for 5 minutes.
Add the rest of the flour to form a firm dough.
Cover and let rise until doubled.
Meanwhile, make the filling: Chop apricots and combine in a pot with water to cover them and sugar. Simmer 10 minutes until softened. Mash to form a chunky puree. Cool.
Once dough has risen, punch down and knead by hand on a floured surface for a couple of minutes. Divide into 24 balls.
Arrange balls 1 inch apart on a parchment-lined baking sheet. Brush with melted butter and cover. Let rise 45 minutes.
Preheat oven to 350F.
Press holes in the dough balls to fit a large spoonful of apricot filling and fill each with a couple tablespoons of apricot.
Bake 12-15 minutes until golden brown. Serve warm
Makes 24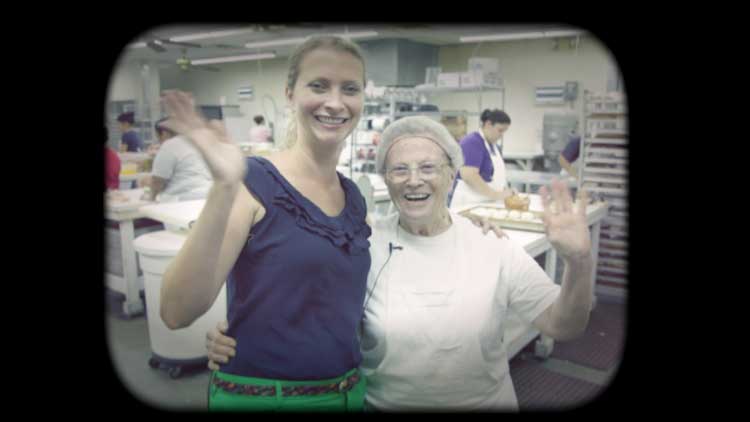 Previously on Hilah's Texas Kitchen:
East Texas Oyster Nachos
Breakfast Tacos/Migas
German Soft Pretzel Recipe
San Antonio Puffy Tacos
Chicken Fried Steak at Ranch 616
Classic German Chocolate Cake
Port A Shrimp Boil
Grapefruit Sorbet in "The Valley"
Goat farm and Goat Cheese Salad
Lockhart BBQ Beef Ribs