Here's a basic tartar sauce recipe for your fried catfish, grilled fish, crab cakes, tuna cakes, or birthday cakes! Just kidding about the birthday cakes, I think. But totally not judging if you're into trying that.
Tartar sauce (or tartare sauce if you're in the UK) has been around a long time and likely originated from the Tatars that occupied Ukraine and Russia way back when. Sounds like I might have made that up, but I read about it on the internet so it's very likely completely true. I guess in France it was traditional with Steak Tartare which is raw ground steak mixed with egg yolk and herbs and I'm having a hard time right now not feeling a little ill imagining all that cholesterol. I'm curious as to when it became standard condiment for fried fish. I'd wager the British had a hand to play in that game.
Feel free to add cayenne pepper for more heat, or cilantro and lime juice for a Mexican-style tartar sauce. If you want to get extra fancy, try making tartar sauce with homemade aioli instead of regular mayo. If you've never tried making aioli, it's worth a shot. Pretty easy and very satisfying. See this video and aioli recipe.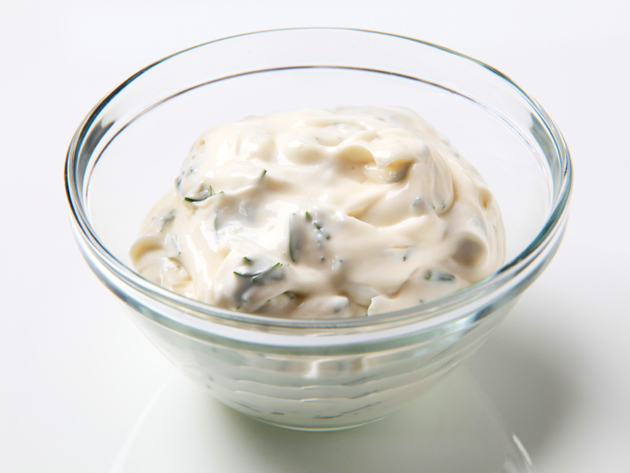 Print
Tartar Sauce
1/4 cup

mayonnaise

2 tablespoons

lemon juice

1 tablespoon

minced dill pickle

1 teaspoon

minced capers

2 tablespoons

minced parsley

1/4 teaspoon

cayenne or black pepper
Instructions
Mix it all together and stick it in the fridge. It'll keep a couple days.
Notes
Try using sweet pickles instead of dill for a different taste.
If you are out of lemon juice, use a tablespoon of pickle or caper juice instead.