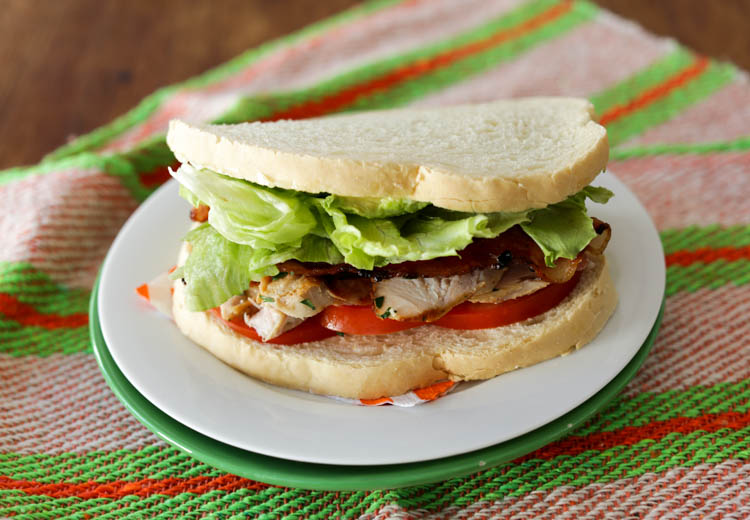 It seems a little silly or unnecessary to share a recipe for a sandwich, but this turkey BLT with avocado is a special sandwich. This is the sandwich that my darling grandmother Hornsby would make every Thanksgiving, the day after Thanksgiving, with our leftover roast turkey. She really didn't cook much — I remember gingerbread muffins and cinnamon toast, tuna salad, cornbread dressing and this sandwich — so she was pretty proud of the things she did make.
The only important thing to remember about this turkey sandwich is to buy the ingredients when you do your Thanksgiving shopping: You'll need avocado, bacon, white bread, mayonnaise, lettuce and tomato. And leftover turkey of course, but that's not hard to come by the day after Thanksgiving. Sometimes, she'd put cranberry sauce on them, too, and that's good if you have some. Sometimes, she'd make tiny sandwiches on leftover dinner rolls but we rarely had leftover dinner rolls.
To make them just right, be sure to completely cover the bread with mayonnaise, cook your bacon really crisp, salt and pepper the tomato slices, and have perfectly ripe avocados. Watch the video for more tips.
Watch the video on YouTube for more Thanksgiving leftover recipes!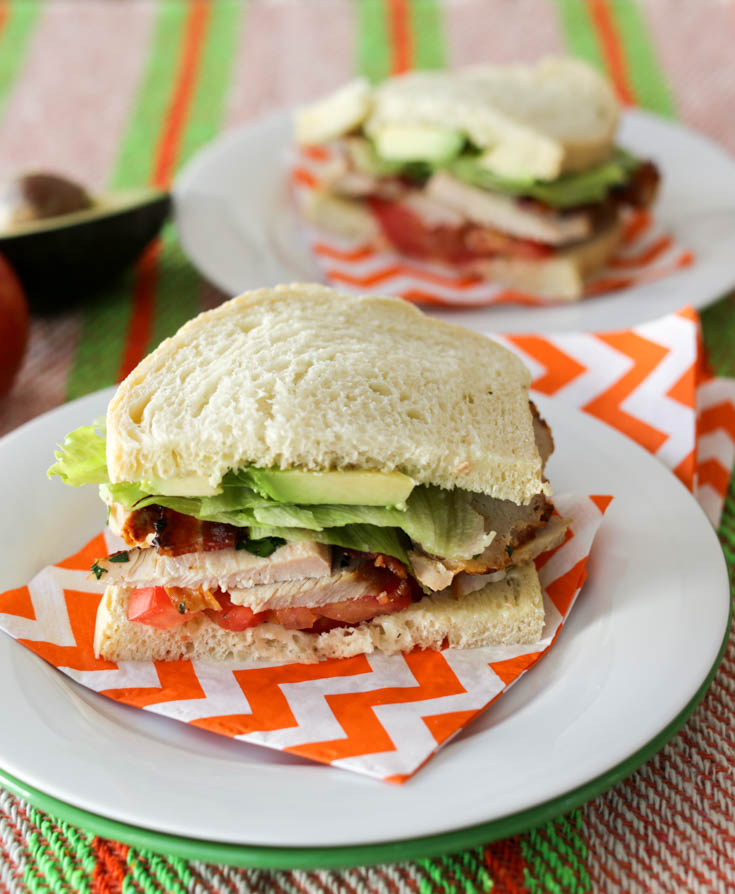 Turkey BLT with Avocado Recipe
Print
Turkey BLT
2

slices bacon

2

slices white bread

1 tablespoon

mayonnaise

2

–

4

slices turkey

1/4

avocado

2

slices tomato
ice berg letttuce
Opt: cranberry sauce
Instructions
Cook the bacon: place in a cold skillet and turn onto medium heat. Once fat has rendered and bacon is beginning to look opaque, turn frequently until it's as crisp as you like (I like extra crispy!) Drain and cool.
Spread bread with mayo. Smear avocado on one slice of bread and put tomato slices on the other. Salt and pepper the tomato. Top with turkey, bacon and lettuce. Smash together with avocado slice. Eat.