These quick pickled red onions — cebollas curtidos — are a simple little Mexican condiment often seen on picadillo or other meaty tacos (chunky beef tacos anyone?). They're also very complimentary to fried foods like fish and chips or as an accent on a cheese plate. Hell, even stick some in a microwaveable burrito. Really class the joint up.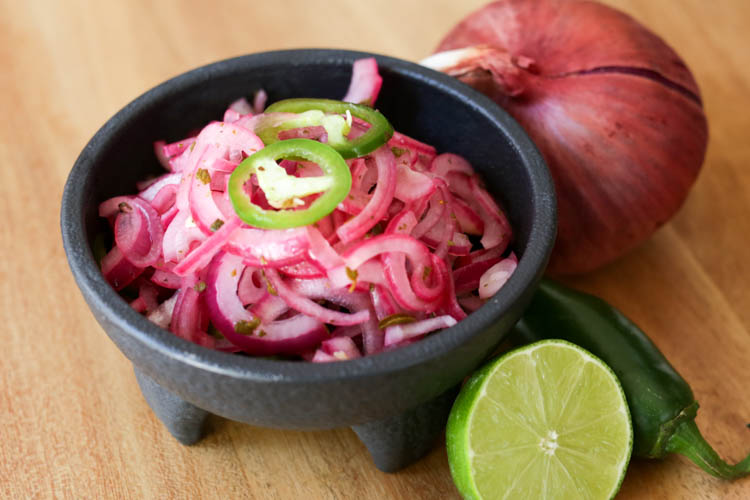 I make them for tacos, mostly, so I use lime juice and vinegar with some serrano chiles and dried oregano. Depending on your menu, you may want to omit the oregano or chile and/or add a little sugar. You may also want to replace the serrano with a habanero for more heat.
Side Note: I've been using the onions from these spicy pickled beets to top tacos lately, since I am enamored with these beets and have made a batch of them every week for a month now!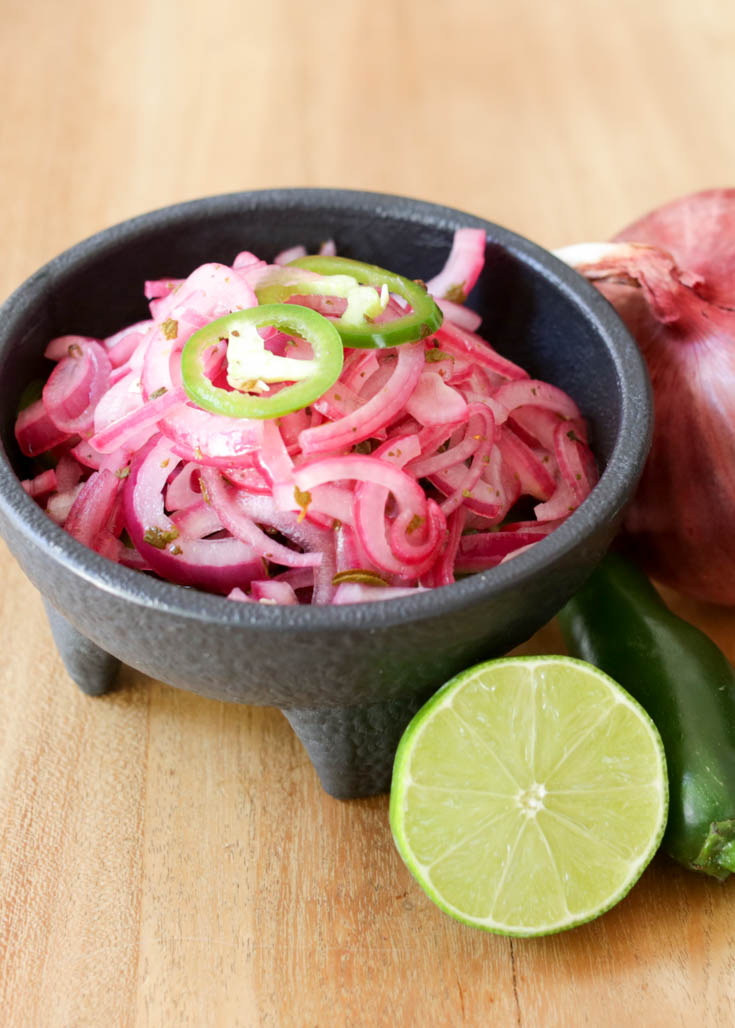 Print
Pickled Red Onions
1 small red onion
1 jalapeño or serrano chile
2 tablespoons lime juice
1 tablespoon apple cider vinegar or rice vinegar
1/2 teaspoon salt
1/4 teaspoon dried oregano
Instructions
Cut the onion from stem to root and peel each half. Cut crosswise into thin slices, making a bunch of half-circles.
Mix with remaining ingredients and let sit at room temperature for at least 30 minutes.
If keeping longer than a couple hours, refrigerate. Best eaten within 48 hours but it's safe for a few days.
Nutrition
Serving Size:

1/4 cup

Calories:

5