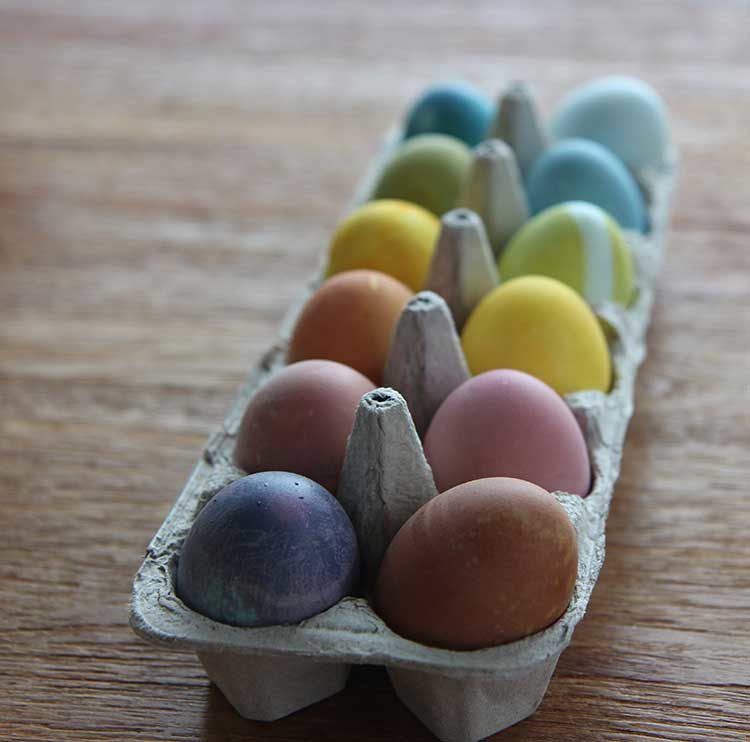 As you may have guessed, I'm not a religious person. I don't go to church, I don't read the bible, I don't believe in an afterlife (though I like the idea of reincarnation) and frankly I don't believe in God (even though it still makes me a little uncomfortable to admit that in public).
Growing up, we went to church — Episcopal — maybe once a month plus Christmas and Easter. I went to bible study; I was confirmed; I got a tiny silver cross to prove it. One summer, around age 10, our church sponsored me and some other kids to go to a week-long summer camp. We made name tags and went swimming (I broke my nose diving into the pool) and even had a co-ed dance on the last night. The entire time I felt a little uneasy, though, especially at the twice-daily prayer sessions — like a fraud. I admitted to my camp counselor that I sometimes doubted the existence of God and her response was the best I could have hoped for. She quoted a verse about blind faith … wish I could remember exactly … but basically she let me off the hook and I went back to making tie-dye t-shirts in the craft room. Phew.
ALL THAT ASIDE I still love the traditions and the feasts that go along with the holidays. We always said grace before Easter luncheon at Grandmother Hornsby's house where she would serve honey-baked ham and canned asparagus and jello salad and crescent rolls, also from a can. But beyond the church service and the grace, there was never any mention of Jesus or God or bible study or heaven or hell. I take that back, Daddy sure said "goddammit" a lot. 😉 So, in case you ever wondered what an atheist eats at Easter, here you go.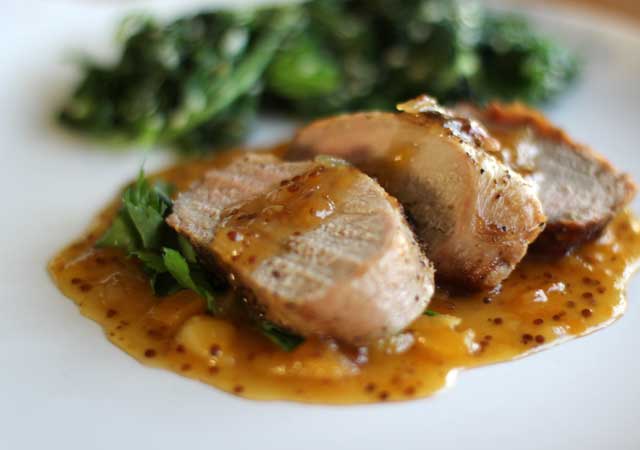 Pork Tenderloin with Apricot Sauce – Ham was what we always ate at Easter in my family, but Chris isn't a big ham-fan and hams are most fun when they are huge and honey-glazed anyway and what are two adults and a baby supposed to do with all that ham?!? Instead I'll roast a reasonably sized two-pound pork tenderloin.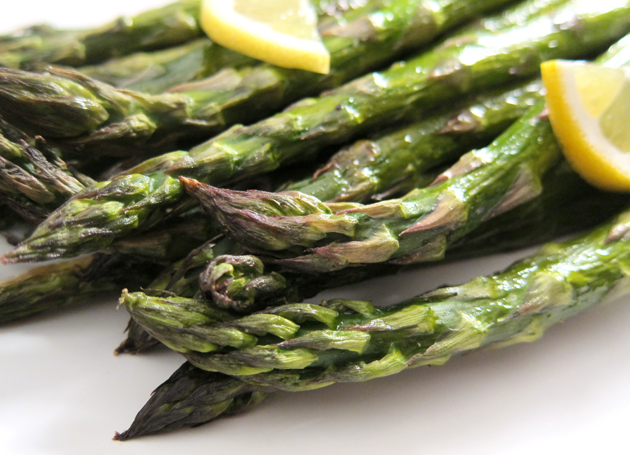 Roasted Asparagus with Chili Oil and Lemon – Grandmother Hornsby always served asparagus at Easter … from a can. I remember liking it. But that's been a long time. This year I'm doing roasted asparagus because it's my favorite way to cook asparagus AND, bonus, you can actually roast the asparagus in the oven at the same time as the pork tenderloin is cooking. At 425ºF they both take about 20 minutes. Easy peasy!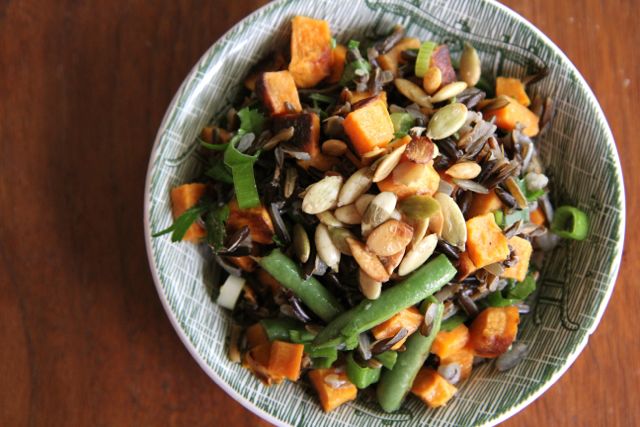 Wild Rice Salad – Wild rice has always seemed wildly exciting and exotic to me. And it kind of is, if by exotic you mean expensive. But this wild rice salad doesn't require too much wild rice and it can be made the day before. Combine chewy wild rice with diced sweet potatoes and green beans in a simple citrus vinaigrette and you have a recipe for delicious.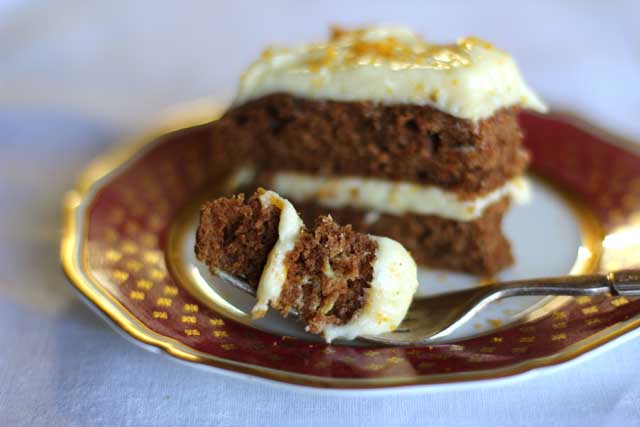 Carrot Cake – All holidays must have dessert and carrot cake is the perfect Easter dessert. This is my favorite carrot cake recipe with a maple-orange cream cheese frosting. It's amazing.
We'll hide some plastic eggs for Flint and see how quickly he loses interest. I'll boil a few eggs to make jalapeño deviled eggs for tradition's sake. If you're boiling and dying eggs, too, check out this tutorial for easy-peel hardboiled eggs (surefire method!) and this one for natural Easter egg dyes. Or click here for more Easter season ramblings.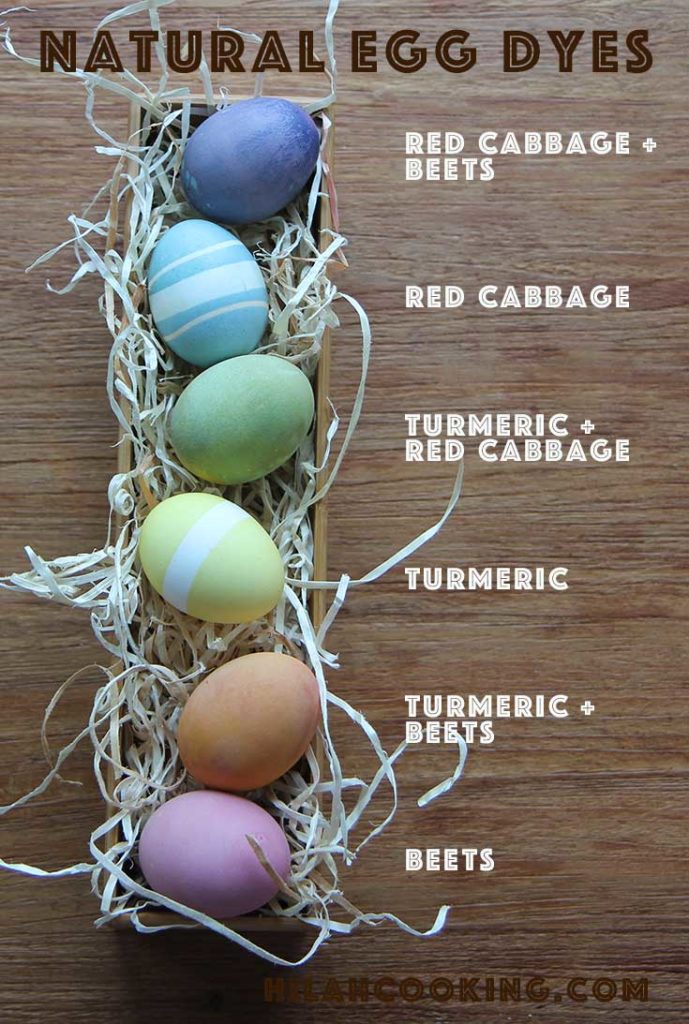 What's on your Easter menu?