5 Meals to Cook This Week #5
Week 5! Still alive! (How much longer can I rhyme these?! Stay tuned to find out!) This week I was really craving crunchy things, evidently. We've got crunchy fried tacos (which you can make a big batch of and freeze half for later) crispy fried tofu, eggplant parm sandwiches on crusty bread, and taco salad in baked tortilla bowls! Plus soft shredded beef tacos because they're good and they make a ton so you can use the meat later on your taco salad. Win-win-win.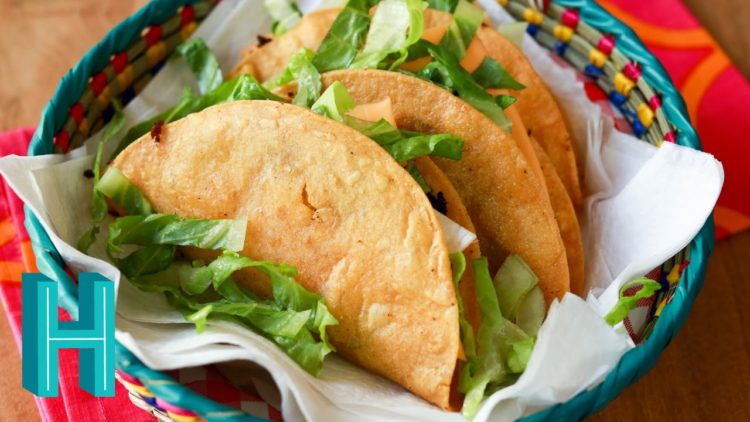 If you haven't made these yet, do it now! They are a little time-consuming, but very fun to make and if you have kids, put them to work on the assembly line. Two things I love about these fried tacos (besides  them being delicious) are 1) you can freeze them! Make a bunch extra and freeze for quick tacos later and 2) you can use ground turkey or beef and you only need half a pound to make 8 tacos so they are budget-friendly. There aren't really any vegetables in these, so I do suggest adding a salad like this wedge salad (use Ranch dressing to better complement the Tex-Mex tacos).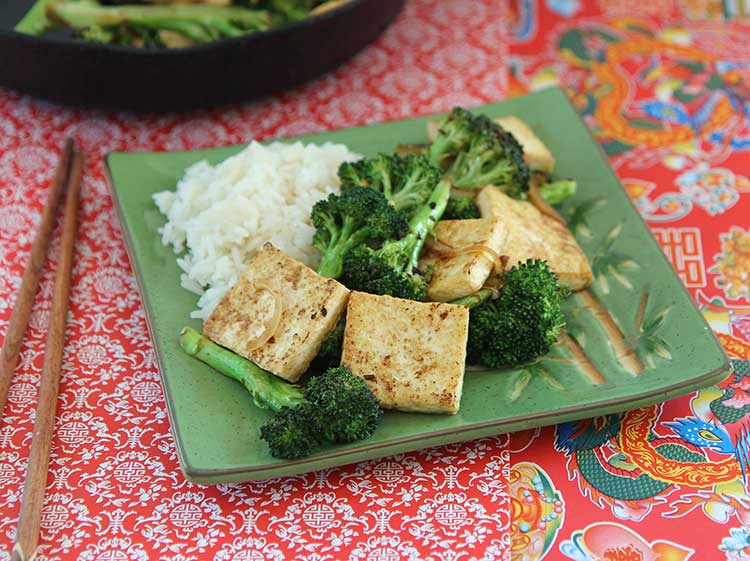 Don't stop reading just 'cause you saw the word tofu. BUT. If you haven't had fried tofu like this . . . I really hope you try it. It's crunchy outside and soft inside and soaks up all the soy sauce and garlic and whatnot and it's really very good. If you really don't like it, you can use diced chicken or whole shrimp. The point here is really that stir fries of all kinds ought to be in everyone's regular rotations. They are fast, they can be very healthy, and they're a mix of things so everyone can have fun picking out the things they don't like.  Serve with plain white rice or quinoa.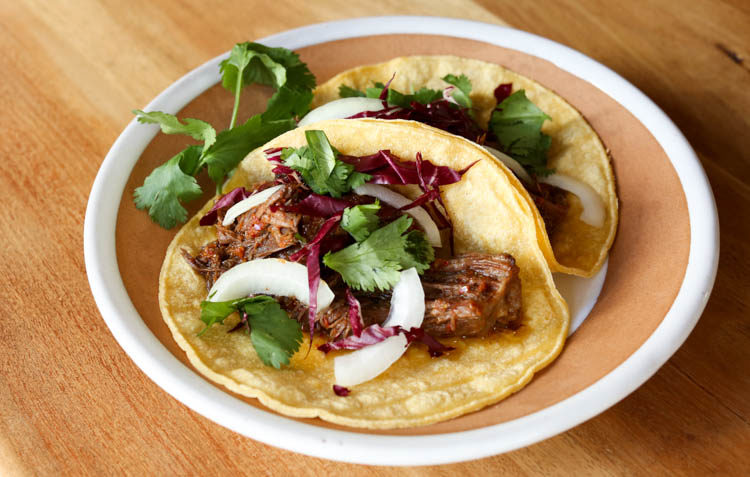 These remind me of the barbacoa at Chipotle, but probably better? It's been a few years since I ate there. The point is, they are super good and really easy. Put it together the night before and then toss it in the ol' crock in the A.M. for a dinner that's ready (to be shreddy!) when you are. Serve with strawberry kale salad since strawberries are in season for a while longer!
Use leftover shredded beef for taco salad later in the week!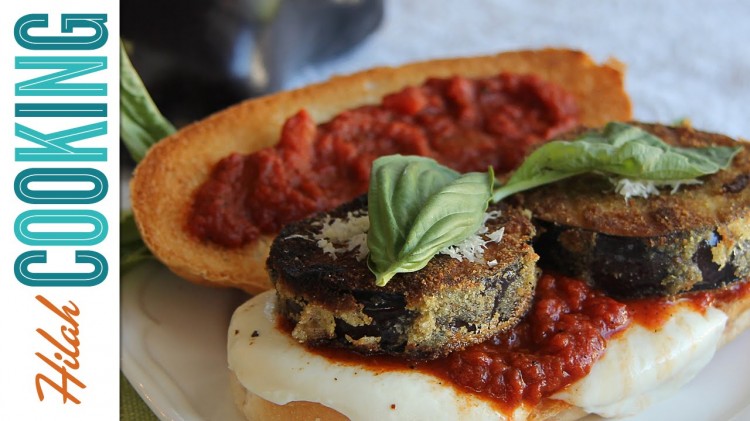 There's something nice about eating a sandwich for dinner, isn't there? It's casual, it's messy, but it's fun and pretty quick. These eggplant parm sandwiches are just the trick! They are vegetarian but they are certainly not "rabbit food". Crispy on the outside and creamy on the inside fried eggplant slices with fresh mozzarella, basil leaves and marinara. I want this right now! If you don't want to do bread, serve the eggplant, sauce and cheese over pasta.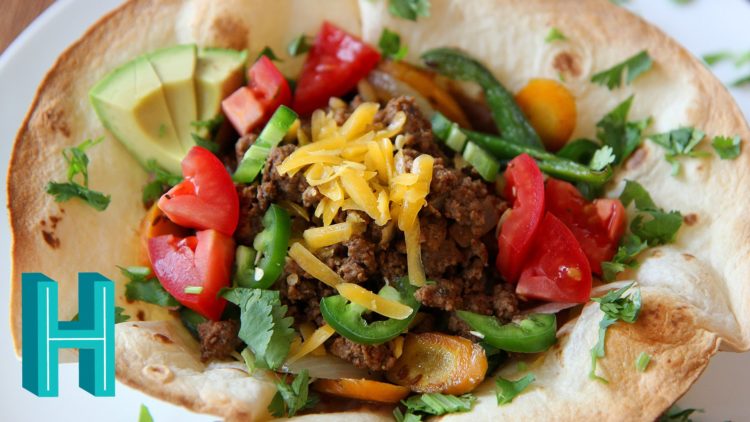 This is a fun Friday night meal because it's a little hands-on and a lot easy. Just bake some shells and let everyone fill and top them as they like. And you already have leftover shredded beef! So all you need to do is chop up some vegetables while the shells bake and maybe heat up a can o'beans. Hot sauce, sour cream, whatever. Or get busy and make this jalapeño Ranch dressing which is my new fave. And! You can even skip the tortilla bowl thing and just put all your stuff out with a bag o'chips. Even easier. And just like that, like magic, you've used up all your leftover meat and slowly wilting salad vegetables by the end of the week!
Snack!
Greek yogurt French onion dip! French onion is one of my favorite dips and this homemade version is really wonderful. Dip celery sticks, pita chips, or use it instead of mayo for your brown bag sandwich.