5 Meals to Cook This Week #3
Week three! This week, we've got crispy, fried things; creamy, hot things; super fast things; super flexible things; and one thing you might think is weird but I hope you try anyway. 🙂 It has bacon!
For more options check out meal plan #1 and meal plan #2 from previous weeks.
Want to get notification of "5 Meals to Cook this Week" sent to your email every Thursday? Sign up Here!
5 Meals to Cook this Week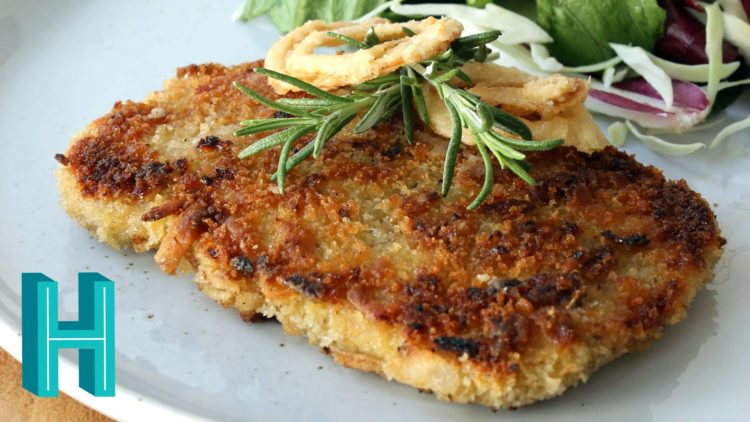 There's a lovely little secret in these fried pork chops . . . and it's fried onions. So you could call these twice-fried pork chops? And you could serve them with twice-baked potatoes? Even better, twice-baked sweet potatoes made with sour cream and a lil brown sugar! Saute or roast cabbage as your vegetable with the chops. And if you don't do pork, use boneless chicken breast instead!
Shred remaining raw cabbage later in the week for fajita topping.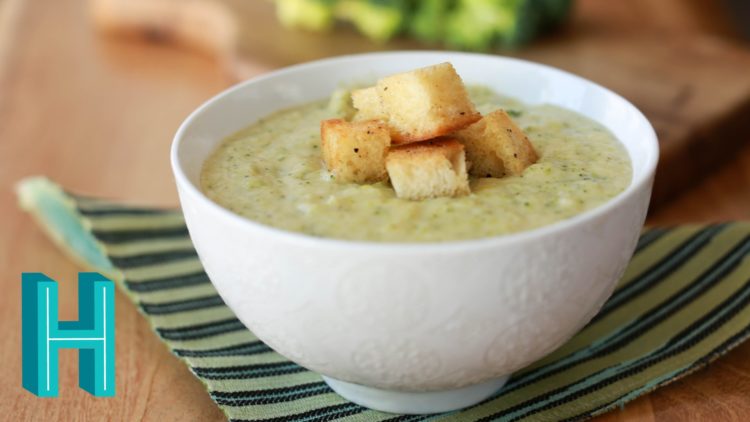 Broccoli Cheese Soup with Croutons
For ya Meatless Mondaze, try this rich, creamy (although still pretty low-cal and gluten-free) broccoli cheese soup! Did I mention it's ready in 20 minutes? And it uses the entire head of broccoli so you don't waste the stems? Serve it with a green salad and some hearty toast (spread that toast with avocado if you got no qualms about fat grams).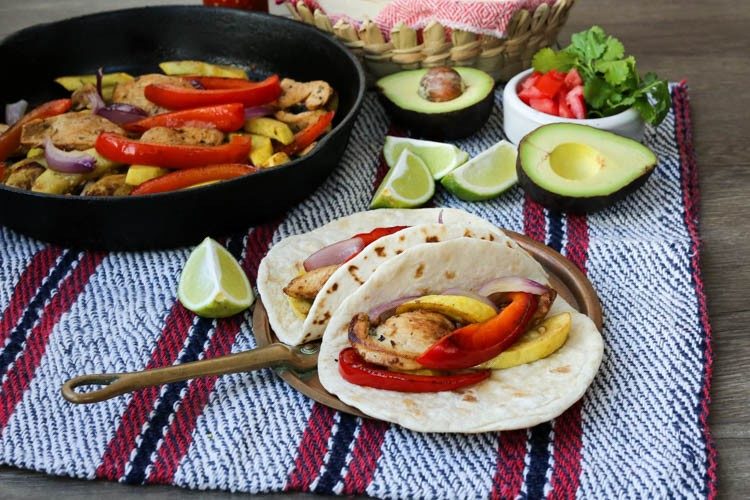 Another super quick one! Make it quicker by mixing up the marinade the night before, add the chicken in the morning before you go to work and let it sit in the fridge all day. Then you just slice some peppers, onions and summer squash and saute it all up! I love adding squash to my fajitas because it saves me from needing to make a separate vegetable. Serve with fluffy Mexican rice.
Turn leftover rice, chicken and vegetables into Mexican-themed fried rice another day for lunch!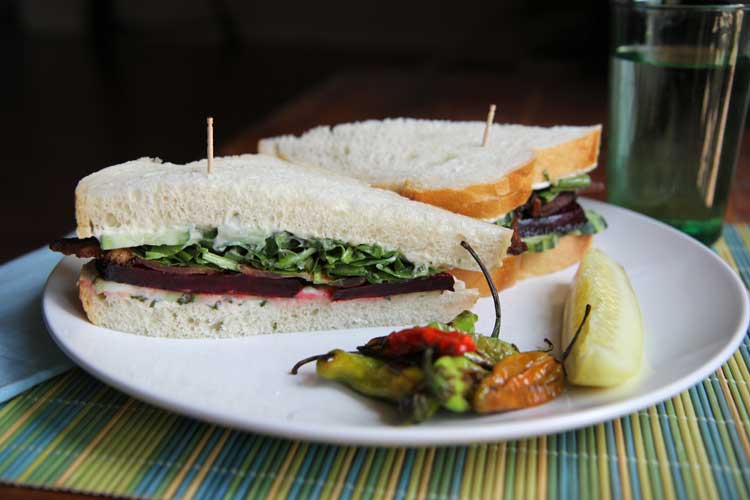 Truly, y'all, this is one recipe I am still SO proud of. I picked up the ingredients at the farmers' market, took em home and came up with this sassy little number. If you think your family won't do beets, try them anyway. Worst case, the picky kid gets a regular BLT instead. Bacon, cucumber, basil mayo, greens, and beets. It's a gorgeous combination of flavors. Best of all, you don't have to boil or roast the beets; they get sliced and seared in just a few minutes. Serve with this spicy corn salad (make it less spicy if you got kids to feed and use frozen corn kernels if fresh corn is too pricey).
Use remaining basil in this pasta primavera: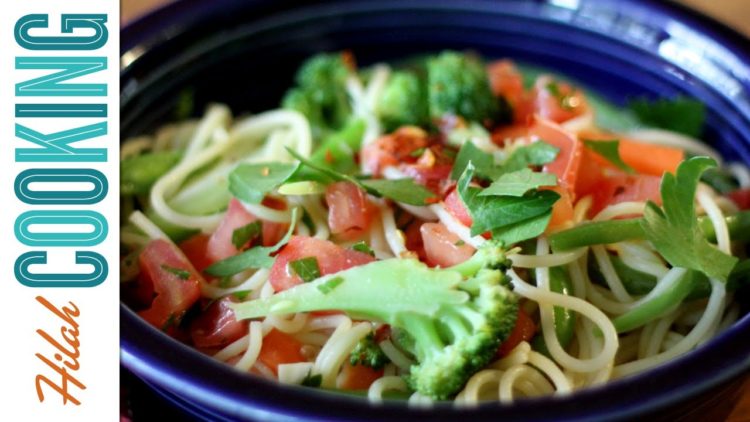 Pasta Primavera
This trick to this baby is to be sure to buy a couple tomatoes at the store. That's it. The rest is just whatever pasta you have, whatever vegetables you have (broccoli, carrots, summer squash, peas, green beans are all good) and some fresh herbs. If you made the sandwiches yesterday, you'll have basil left over, which is perfect in this! If your family says they need protein in this, add cooked shrimp because it's delicious with all the garlic and olive oil.
Leftover corn salad? Add it to the pasta! You probably won't regret it. 😉
Snack!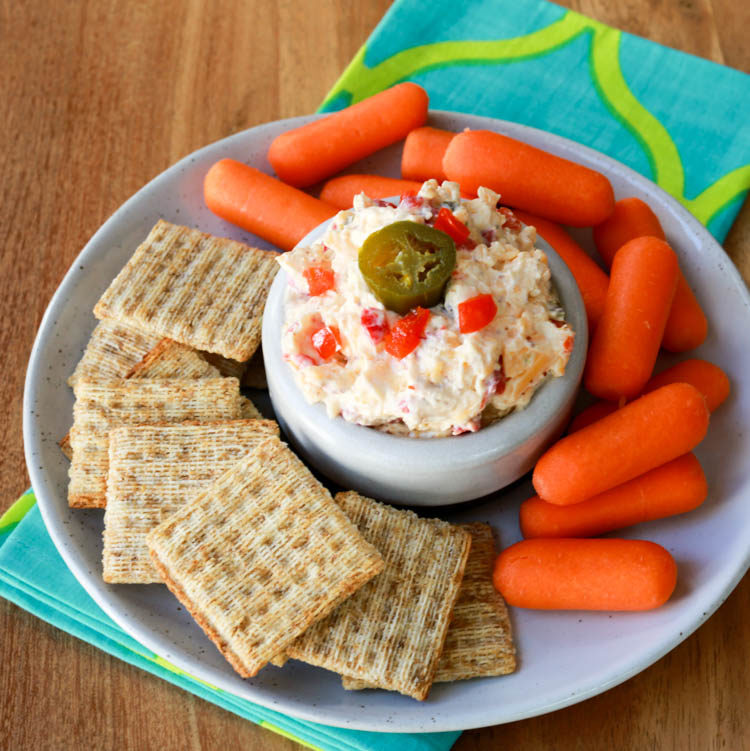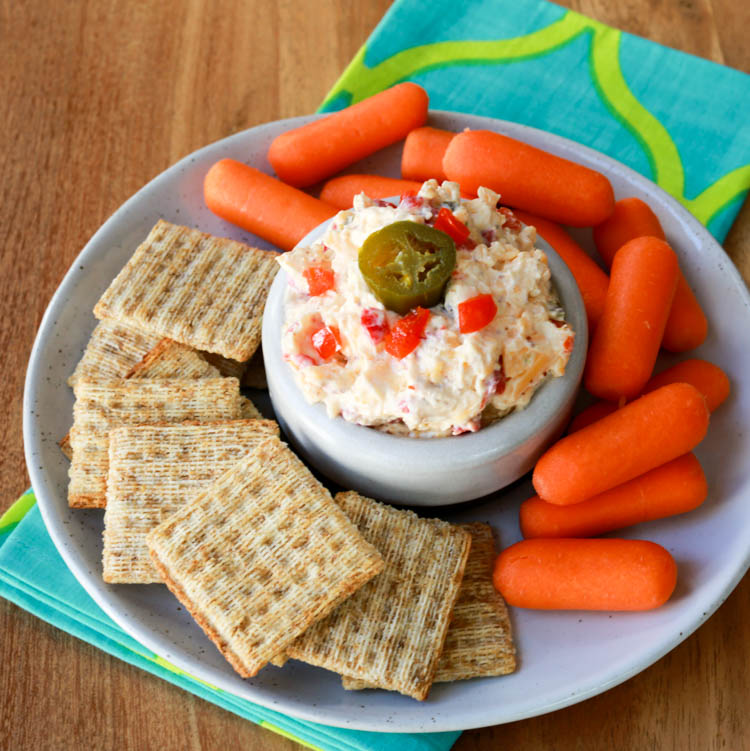 Pimento cheese is one of my FAVORITE snacks to keep in the fridge. I love it on celery sticks, carrots, crackers, toast, grilled cheese, quesadillas, and scrambled eggs??? Yes!!!