5 Meals to Cook this Week #2
Oh my GOSH! Y'all, I was supremely happy to see how much all of you appreciated the premier 5 meals to cook this week post, which made it extra fun for me to plan this week's post. If you tried it last week, let me know how you liked the recipes. If you didn't, give it a shot this week with my suggested meal plan, week two!
Want to get notification of "5 Meals to Cook this Week" sent to your email every Thursday? Sign up Here!
5 Meals to Cook this Week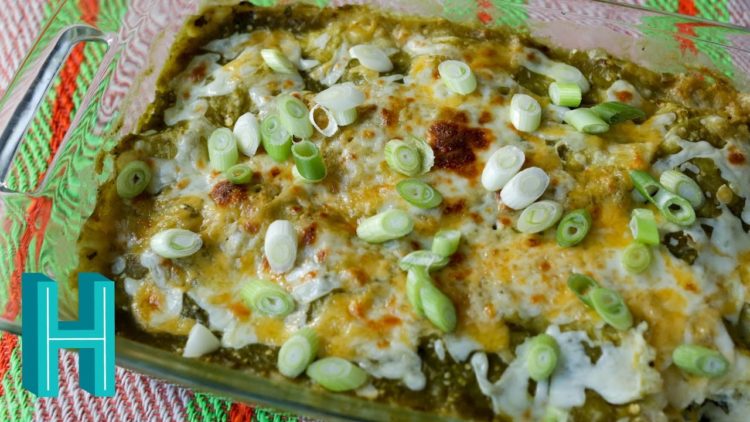 Sometimes the weekend wants a day-long cook-fest and sometimes the weekend wants a super easy, throw-it-together casserole that's ready in 20 minutes. This recipe can be either! If you're feeling it, go ahead and roast a chicken or poach some chicken breast and make your own salsa verde. If you're not, use a rotisserie chicken and a bottle of green salsa. I add baby spinach to make it a meal-in-a-casserole but if you have other greens, beans, or summer squash sitting around in your fridge, now is the time to use them.
Use the leftover chicken to make chicken pot pie quesadillas for your snack (or lunch) this week!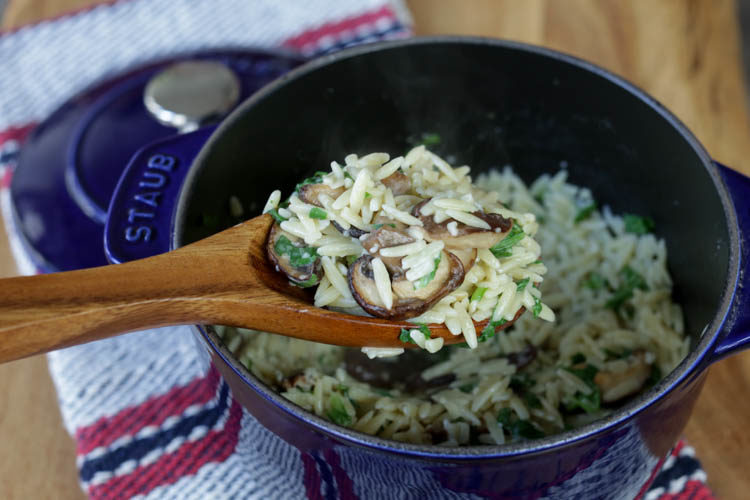 This is another fast meal that's highly flexible (and vegetarian for Meatless Monday). Try cream cheese or goat cheese; use fancy shiitake mushrooms or sturdy little button mushrooms; add arugula, kale or spinach. Add a green salad or just serve it on its own; it's reminiscent of risotto. Leftovers heat up well, but are also pretty damn good eaten cold. If you want a salad, this homemade salad dressing is delightful and keeps for a couple weeks.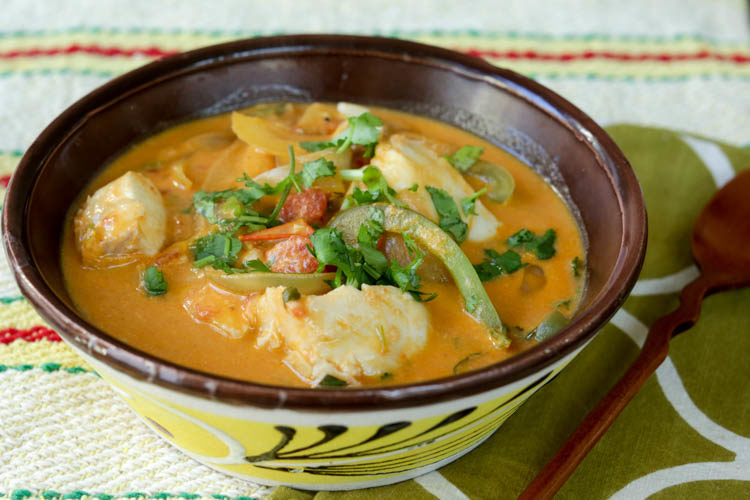 Moqueca – Brazilian Seafood Soup
Fish is a great choice for weeknight meals because it cooks so fast. This Brazilian soup is one of the fastest! Coconut milk, any white fish or shrimp, onions, peppers and tomatoes simmer together for just about 15 minutes and voila! Serve it on its own or cook some rice to go underneath. If you have a little more time, make pao de queijo (cheese bread) to go with it. I guarantee if you have young kids to feed, they will LOVE cheese bread. (Remember cheese bread dough can be made a day ahead of time, too!)
Serve leftover rice with ground beef curry. You'll use the extra cilantro and canned or fresh tomatoes to make the curry, too. Overlapping ingredients keep us from wasting food!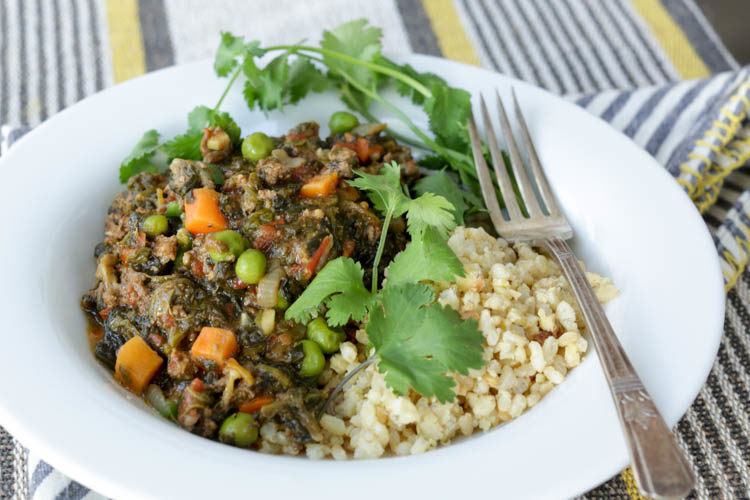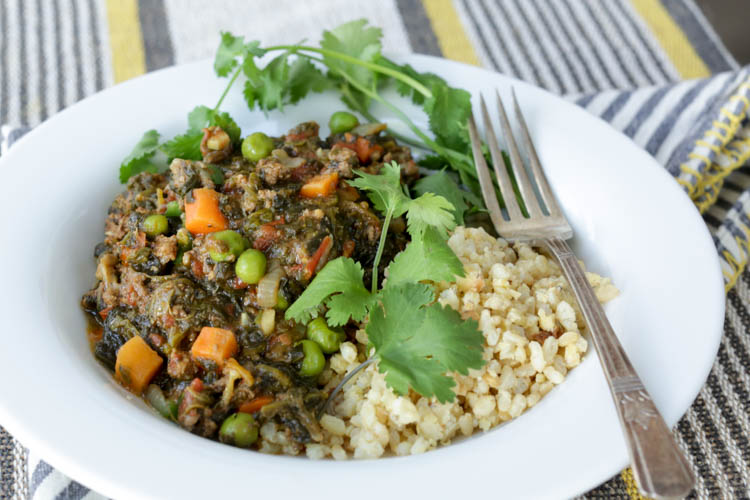 Another super fast meal, with the added benefit of being cheap! A half-pound of ground beef is stretched to serve four people by adding frozen spinach, peas and carrots. If you have any leftover mushrooms from the orzo, add them, too!
Serve with leftover rice from moqueca night or serve with toast, spiced home fries, or cauliflower "rice".
*Either buy just the half-pound of meat that you need for this recipe, or buy a whole pound and use the other half to make a simple beef taco filling and serve with: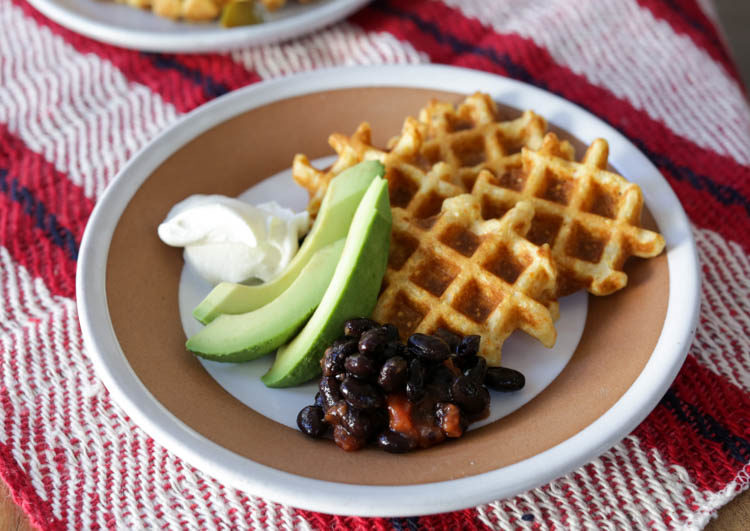 I love savory waffles for dinner, topped with any assortment of things. Like the flatbread pizza from last week, these are another meal that the kids can get involved with. Save yourself time in the evening by mixing up the waffle batter the night before and refrigerating. Then set up a "waffle bar" with toppings like black beans (home-cooked or canned), guacamole, sour cream, pico de gallo, and if you want, a little taco meat made from the half-pound of ground beef that you didn't use in the curry.
Chicken Pot Pie quesadillas! These are SO fun. Leftover chicken, cream cheese, frozen mixed vegetables (you still have some left after making the ground beef curry) in a crispy, hot flour tortilla. I call them a snack but they are great for a really fast, lazy lunch or dinner, too. (Add a salad to make them a more complete meal.)
Use the chicken leftover from making enchilada casserole. Any other vegetables you have left at the end of the week — bell peppers, mushrooms, baby greens, black beans — will find a welcome home inside these, too.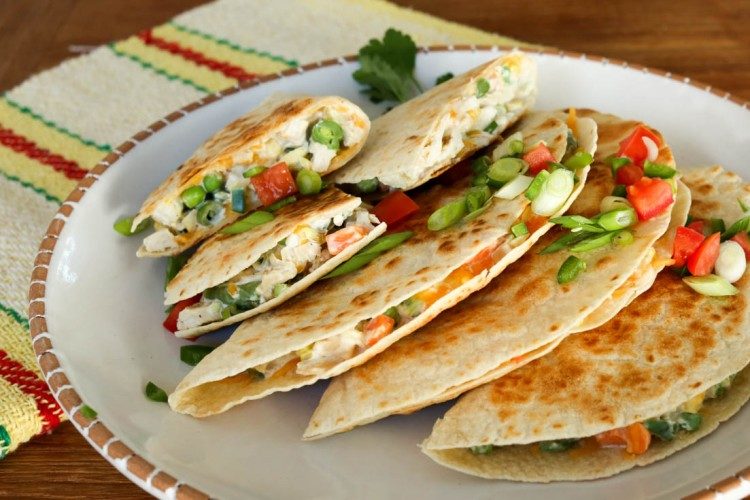 Want to get notification of "5 Meals to Cook this Week" sent to your email every Thursday? Sign up Here!