5 Meals to Make this Week #9
Week nine! Have a good time!
The fun never ends around here! Phew. We had a great July 4th weekend with friends visiting, very nice meals at very nice restaurants, popcorn with our neighbors while we watched fireworks and enough pink wine to give us each a hangover for days.
I'm also going to NYC in three days to appear on a TV show! I'll let you know more about that in the newsletter when I can (sign up here if you like). But in the meantime, we gotta eat! Here's 5 meals to make this week that are mostly healthy and mostly easy.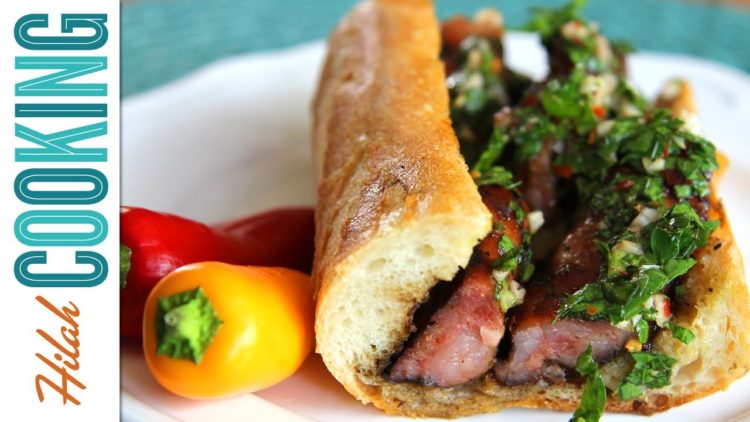 These grilled sausage sandwiches with fresh chimichurri salsa are greater than the sum of their parts. If you have your grill out this weekend, cook the sausages on that (toast the bread, too) but if that's too much work, cook the sausages inside. They'll still be delicious. Serve with easy roasted cabbage with cumin seeds.
Save 1/8 of the head of cabbage to make the slaw for these vegetarian tacos: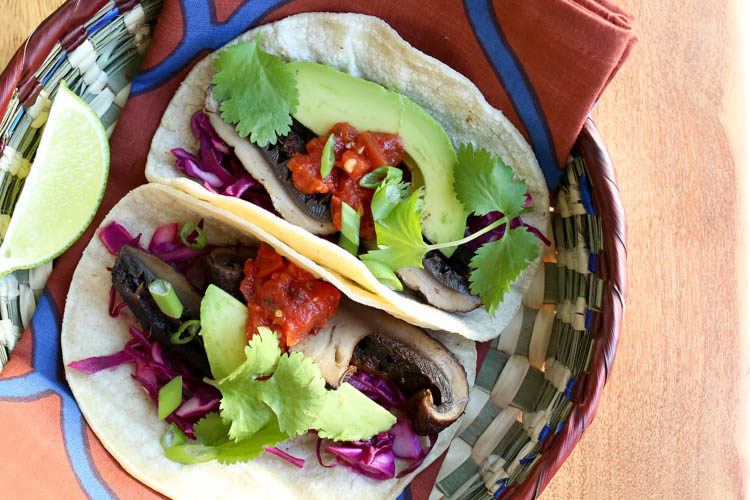 With or without the simple chipotle salsa on top, these light, vegan tacos are just the thing for a cleanse. I mean, the cleanse lasts literally one meal, but still. You will feel pretty fresh after eating these! Smoky seared portobello mushrooms sliced up and served on corn tortillas with avocado, slaw and salsa. Buy a jar of chunky salsa for a shortcut (though my chipotle salsa is easy as hell and can be made ahead of time).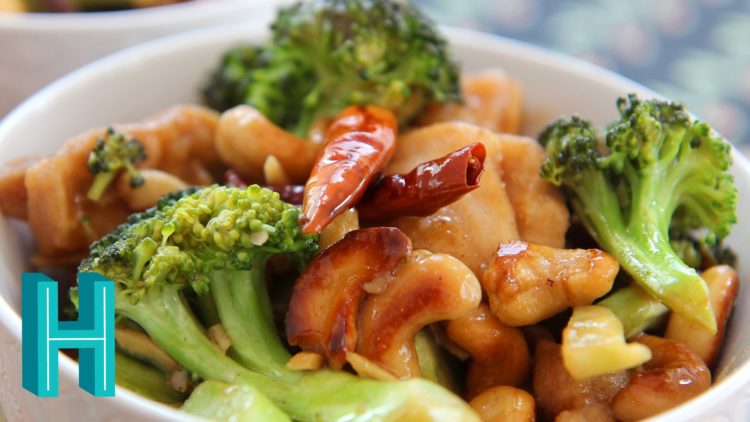 Thanks to a reader for reminding me again of this yummy lil number! Chicken chunks are lightly coated in cornstarch to get a thin, crisp crust; then add broccoli, cashews and some seasonings and voila! You're done. If you want to serve with rice, start the rice before you start chopping up other ingredients. Cooking white rice takes about 15 minutes to cook which is plenty of time to prep the stir fry. Once the rice is cooked, turn off heat but leave it covered and it will stay hot and fluffy until the stir fry is done!
For a vegetarian option, try tofu broccoli stir fry.
Cook extra rice and refrigerate it for chorizo fried rice later in the week!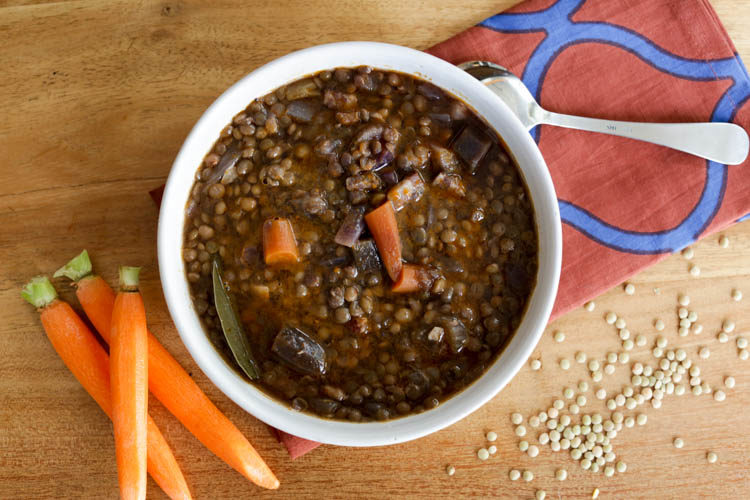 I love a good bowl o' beans . . . or lentils in this case. Besides beans and lentils being super-duper-pooper healthy, you can make them a day or several days in advance and they only get better. For more oomph in your dinner, add some homemade jalapeño cornbread or do like one of the commenters said to do and add a couple of cubed potatoes! This recipe also freezes well if you'd like to portion it out for lunches later this month!
Garnish this with remaining chimichurri sauce from the choripanes!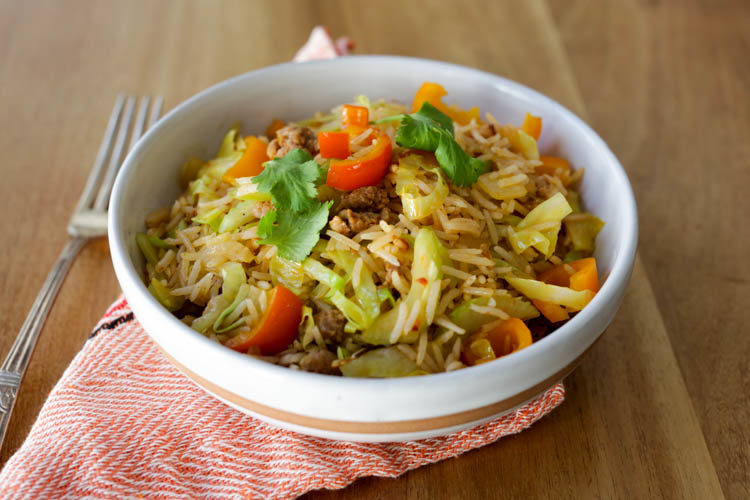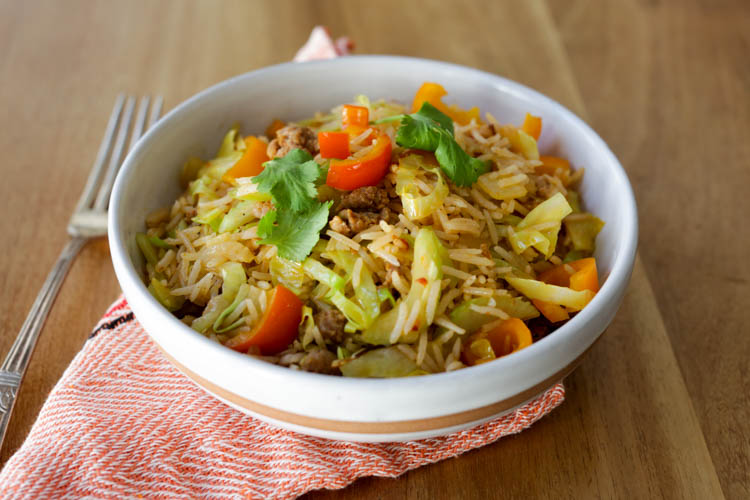 I say chorizo, you say "any ol' leftovers I can find in my fridge on Friday". Use the leftover rice from the chicken stir fry, and add peppers, celery, cabbage — really any vegetables you have lying around. I added some Mexican chorizo and a fried egg for protein. You can totally swap the chorizo for some deli ham or just omit it. As long as you have a hot skillet and a colorful assortment of finely chopped vegetables, your fried rice will be a hit. It's easy and fast enough, too, that you could conceivably make two different batches to try out some new flavors.
Snack!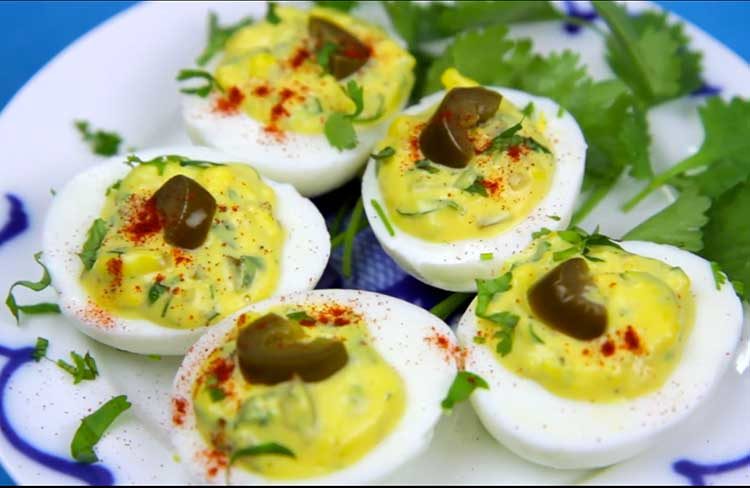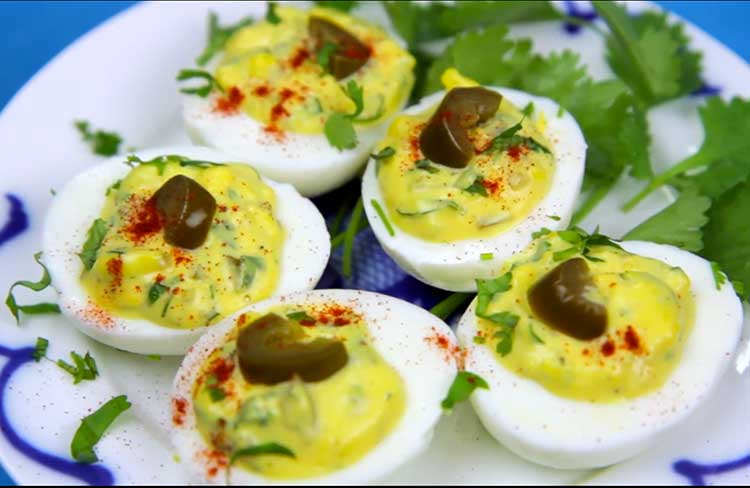 I know it seems abso-damn-lutely INSANE to make deviled eggs for home consumption. After all, they are usually the thing you sweat through making just to take over to other people's houses. But that doesn't make any sense when you really think about it because you're putting all this effort into something and you might only get to eat one? Hardly fair! I'm making myself some deviled eggs this week and you deserve it, too. Follow these instructions for easy-peel hard boiled eggs for the easiest egg time you'll ever have 😉