How to Eat More Vegetables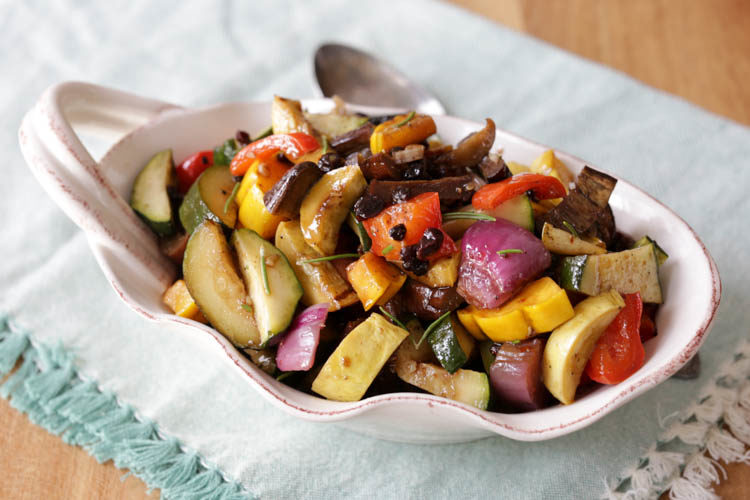 Five servings of fruits and vegetables a day is kind of a lot, once you factor in all the servings of whole grain bread and oatmeal and pasta and eggs and cheese and meat (and donuts?) that we are also supposed to eat every day. The pressure is immense!!
And unfortunately, a serving of vegetables means more than a pickle next to your turkey sandwich; it means more than the onion and cilantro sprinkled upon your carnitas taco. It means a half a cup! And if you really love pickles and onions and cilantro, I guess you could get your quota that way, but here are four tried-and-true, simple ways to incorporate more vegetables into your daily meals without thinking too much about it.
Over the last couple of years, I have made it a habit to keep all these foods in my fridge at all times to make it easier to meet our fiber goals. After all, fiber is the original (and probably the only actually proven) super food!
How to Eat More Vegetables
Kale
Though it's no longer the "it" vegetable, kale is still one of the healthiest (and cheapest) vegetables around. To prep it for easier, quicker consumption, massage it ahead of time.
Remove the stems, coarsely chop the leaves and swish them around in a bowl of water to clean. Pat dry with a clean kitchen towel and place in a large bowl. For one bunch of kale, sprinkle with 1/2 teaspoon of salt and rub it all around, scrunching and massaging until the kale is wilted. Then drizzle with just a few drops of olive oil and rub it around again. I store my pre-massaged kale in a covered container where it happily sits all week until I throw it away, uneaten.
I'm kidding! We always eat it!  For breakfast, scramble an egg, add a wad of massaged kale at the end and wrap it all in a tortilla with hot sauce; add avocado if you have some. For lunch, add a squeeze of lemon juice, some toasted nuts and dried cherries or cranberries, maybe some crumbled feta for a restaurant-worthy kale salad (or use it in this strawberry kale salad). For dinner, toss a couple handfuls of massaged kale in with a hot pot of just-cooked quinoa or brown rice, cover and let it wilt a little bit, then stir and serve.
Marinated Salads
One of my very best tricks to eat more vegetables is to keep at least one (often more) marinated salads in the fridge at all times. My Spicy Broccoli Salad with chipotle dressing is great with Mexican and Tex-Mex menus. Bean and Quinoa Salad is a high-protein choice for quick packed lunches. Caponata Salad combines eggplant, squash, peppers in a tangy vinaigrette and matches well with any meat, or put it on hearty toast with fried egg for breakfast. The Carrot Salad on page 208 of my Learn to Cook book also holds up well for several days (without the arugula, or add it just before serving) and goes with just about anything.
The "trick" here is that, as with everything, if it's good and readily available, humans will eat it 😉
Make-ahead Soups
Pureed vegetable soups are another fantastic thing to keep on hand. My friend Mel's silky zucchini soup, or my Broccoli cheese soup both keep well for several days and can be added to a meal as a first course, or what Mel and I like to do is to heat up a cup of soup for breakfast. Soup for breakfast??? Yes. In fact, soup for breakfast is pretty common outside of the US. Try it and feel like a real cosmopolitan.
Green Salads
Like the kale trick, but even easier. Get a large container with a lid. Place a clean cotton napkin (or paper napkin) in the bottom. Wash several leaves of lettuce (Romaine lasts the longest but any kind will do) and shake dry. Tear into pieces and place into the container. Cover. Refrigerate. Voila. you just made your own "pre-washed, bagged salad" except with no crummy plastic bag to dump into the ocean later.
Washed lettuce will stay fresh and crisp for 4-5 days — as long as you remember to put the cloth in the bottom! It absorbs excess water so the leaves don't get waterlogged and squishy. (More information on how to keep produce fresh in this post.)
Then check out my fresh, orangey homemade salad dressing recipe and salad-tossing tips to get you eating salads on the reg, to keep you reg 😉