5 Meals to Make this Week #15
Week fifteen! Let's start (school) again!
Back to school!!! Admittedly it's been over a decade since I went back to school, but Chef Baby started preschool and many of our friends' kids are going back to elementary school this week. And back to school often means longer days for kids and parents, I think? Seems like it would but again, it's been a long time and preschool isn't the same as "real school" so maybe I don't know what I'm talking about. Anyway, there's basically no time that a quick meal idea isn't welcome, so let's celebrate with some of them plus a packed lunch idea.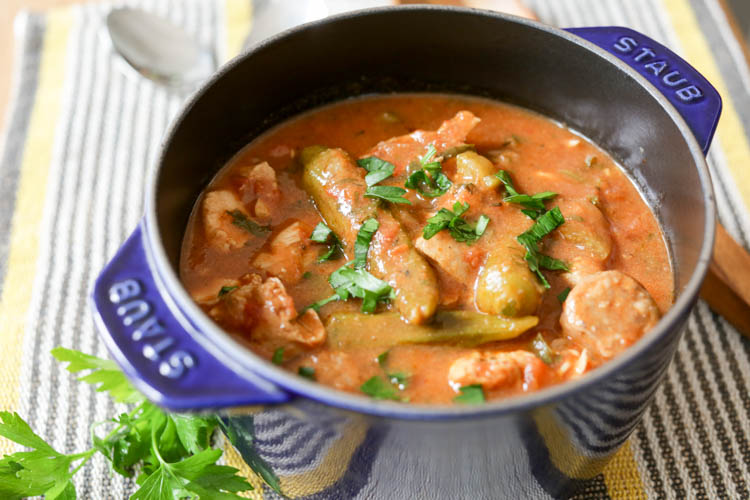 Quick Chicken and Sausage Gumbo
An old recipe I recently made again and I'm glad I did! This is a fast, cheater's gumbo that's ready in about 40 minutes. Serve with rice or cornbread if you like or just eat as a stew and then you only have one pot to wash. Leftovers reheat great!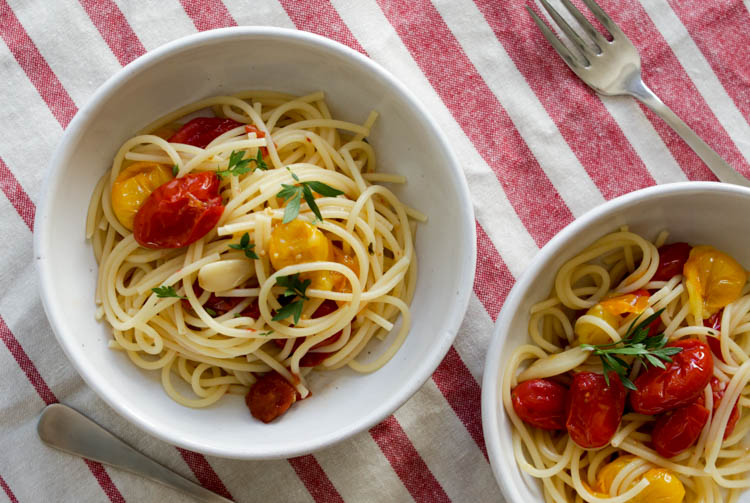 THIS. This is something you should make post-haste! Toss some cherry tomatoes (any color) onto a baking pan with olive oil, garlic and herbs and stick em in the oven for a bit while you boil spaghetti. Mix everything together — all the tomatoes and their juice and all the olive oil and garlic — add some Parmesan if you're feeling sassy. Slurp it up.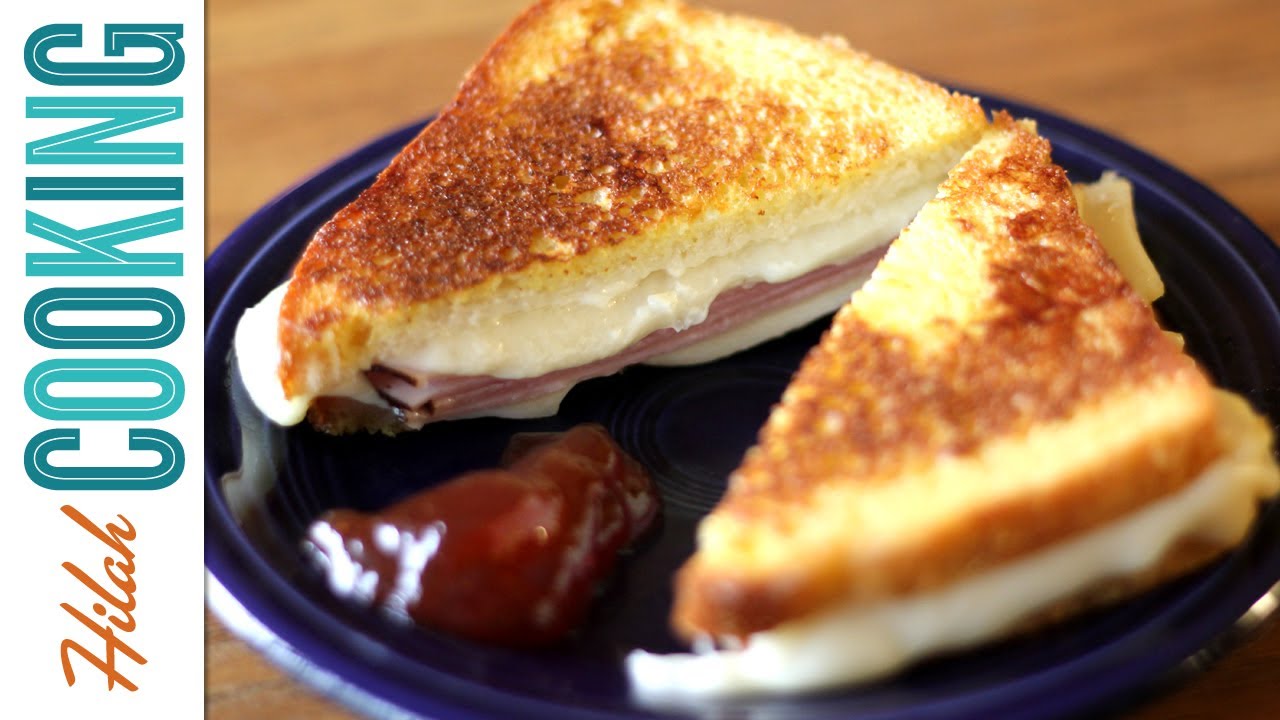 Monte Cristo Sandwiches and Salad
Who says a Monte Cristo is only for brunch?! Make them for dinner with a lil side salad and get all your food groups on a plate in about 15 minutes. This barely-two-ingredient cucumber and orange salad would be nice; a wedge salad is a little more work but maybe that's what you like!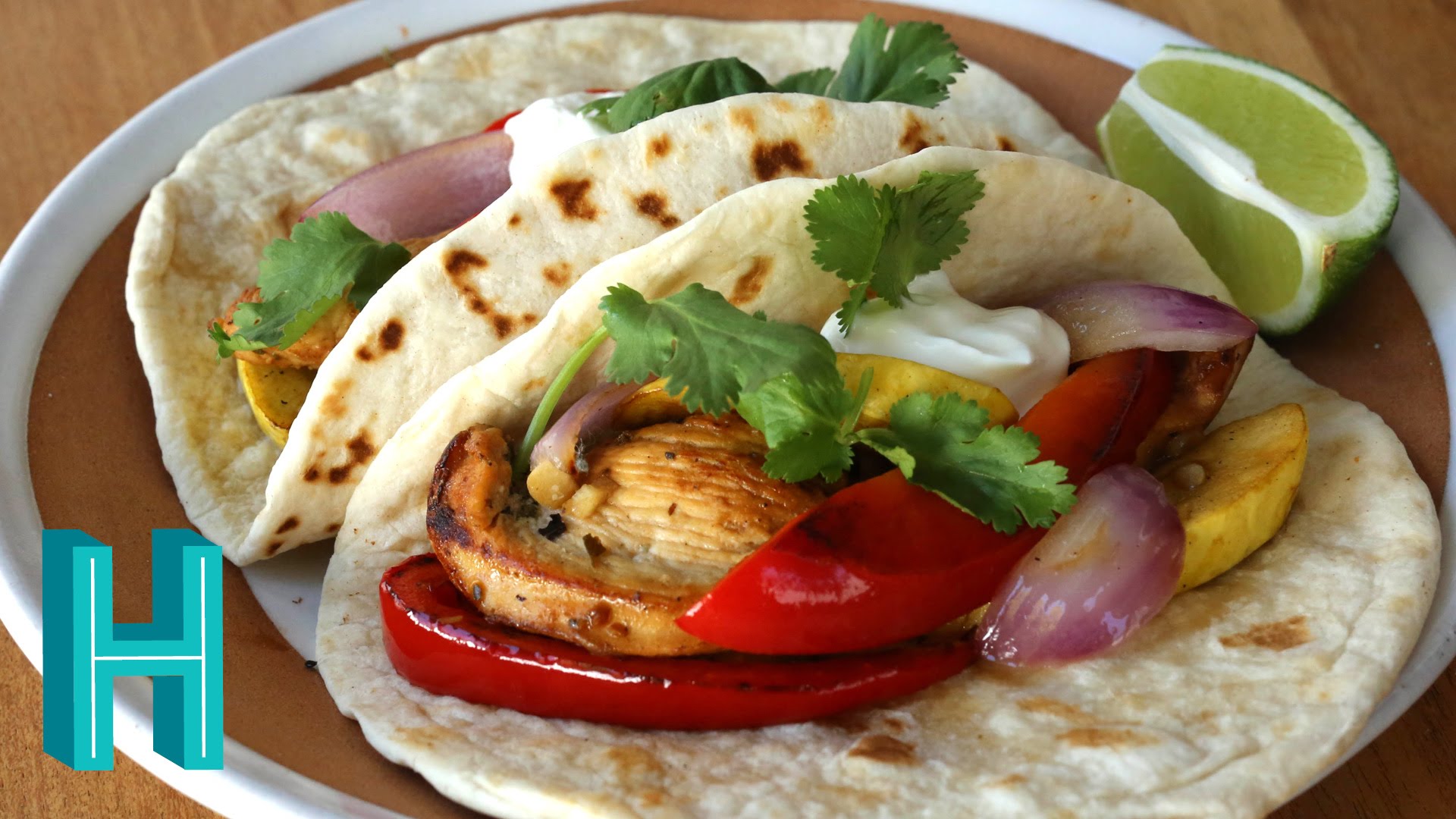 I like to add some summer squash or zucchini to my skillet fajitas so that I get all my vegetables and meat in one skillet. Bell peppers and onions, squash, chicken, a simple marinade and voila. Oh plus tortillas and salsa. Then voila. Maybe sour cream or guacamole. And then, finally, fín. That's all you'll ever need in life.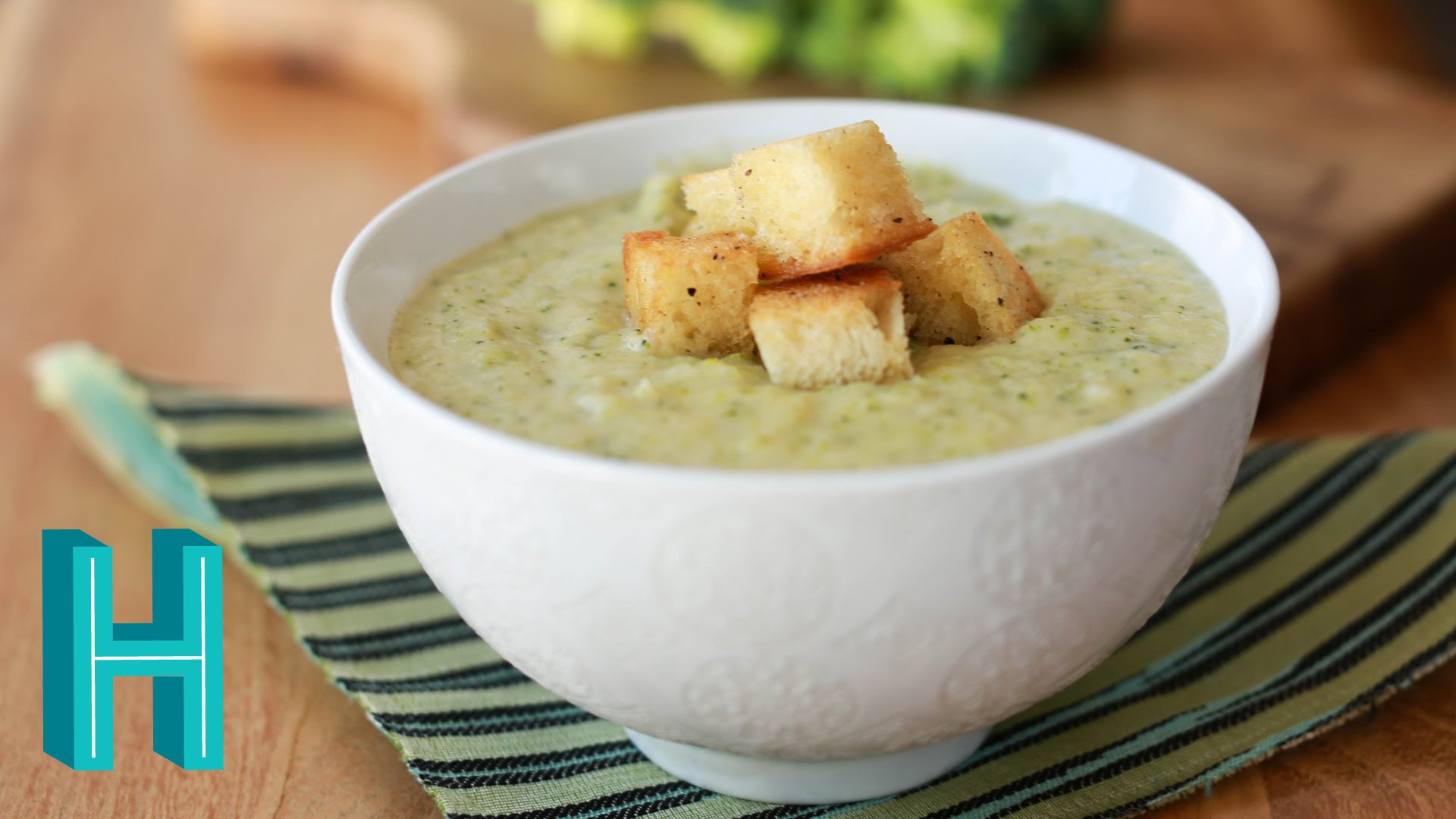 Use up those gnarly broccoli stems in the fridge, or buy some fresh, to make this easy creamy soup! It's thickened with potatoes instead of flour so it's gluten-free (if you care) as well as being extra fast because you don't have to make a roux. If you have any stale bread lounging about, turn it into croutons to go on top. Because nothing says "I love you" like dinner made from scraps.
Lunch!
Make a giganto bowl of this and eat it for lunch a few days this week. It's easy and healthy and pretty and cool since it's still so gawdang hawt. Add some beans (kidney or black are my fave with this) or a boiled egg or leftover chicken fajitas for more protein.