5 Meals to Make this Week #8
Week eight; let's get straight!
The last three weeks have been kind of a blur — especially when I try to remember what I've eaten. Chris was in Nicaragua for a week; my mom and grandma were visiting; Chris got back; we went to VidCon; my brother and sister-in-law are staying with us today; then we have some of our besties coming for the weekend.
It's been FUN but it's so hard to stick to your normal eating routine when you're out of town or have house guests. So this week, on our short, erratic breaks between guests, I'm trying extra hard to make food that fits our "ideal diet" to make up for all the pizza and burgers and cheeselogs we've been eating (and will be eating more of soon).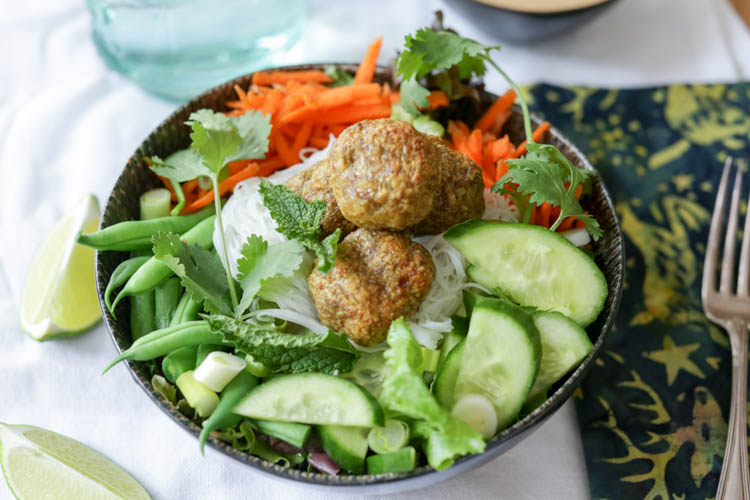 I put this recipe out last week and barely even told anyone about it! But it's so good! And healthy! Tiny beef and coconut meatballs, cold rice noodles, crispy salad, fresh herbs, peanut sauce . . . what could go wrong?! Honestly, I can't think of one thing. If you're strict paleo, just omit the rice noodles. For the rest of us, they make a cool balance to the hot meatballs.
Save some cucumbers and cilantro for topping shrimp tacos later this week!
Use the rest of the fresh herbs (mint &/or basil) in minestrone tomorrow!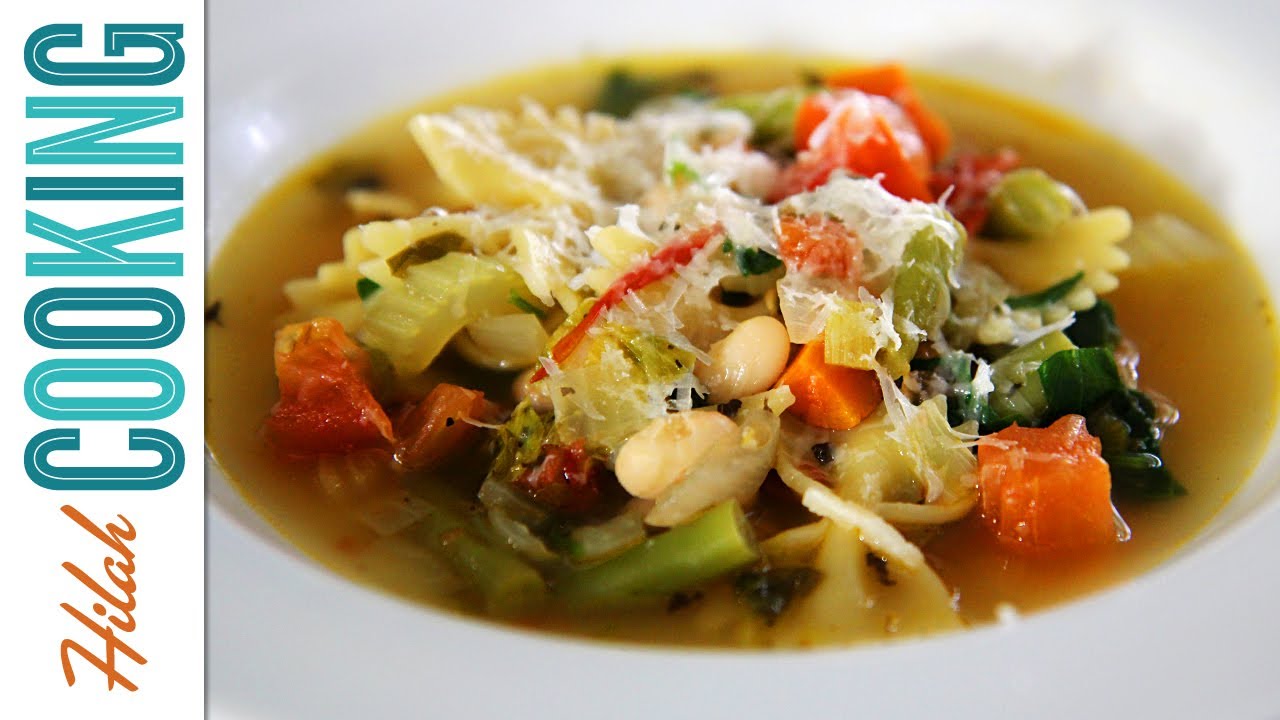 Soups are almost always a healthy choice. As long as your soup doesn't have a ton of cream or butter or thickeners like flour, it's probably pretty damn healthy. I like soups because they can handle almost any leftover veg you want to toss in; they reheat well for lunch; and it's like you're including part of your water quotient with your meal! Minestrone has vegetables, pasta, beans and Parmesan cheese for a vitamin and protein-packed dinner.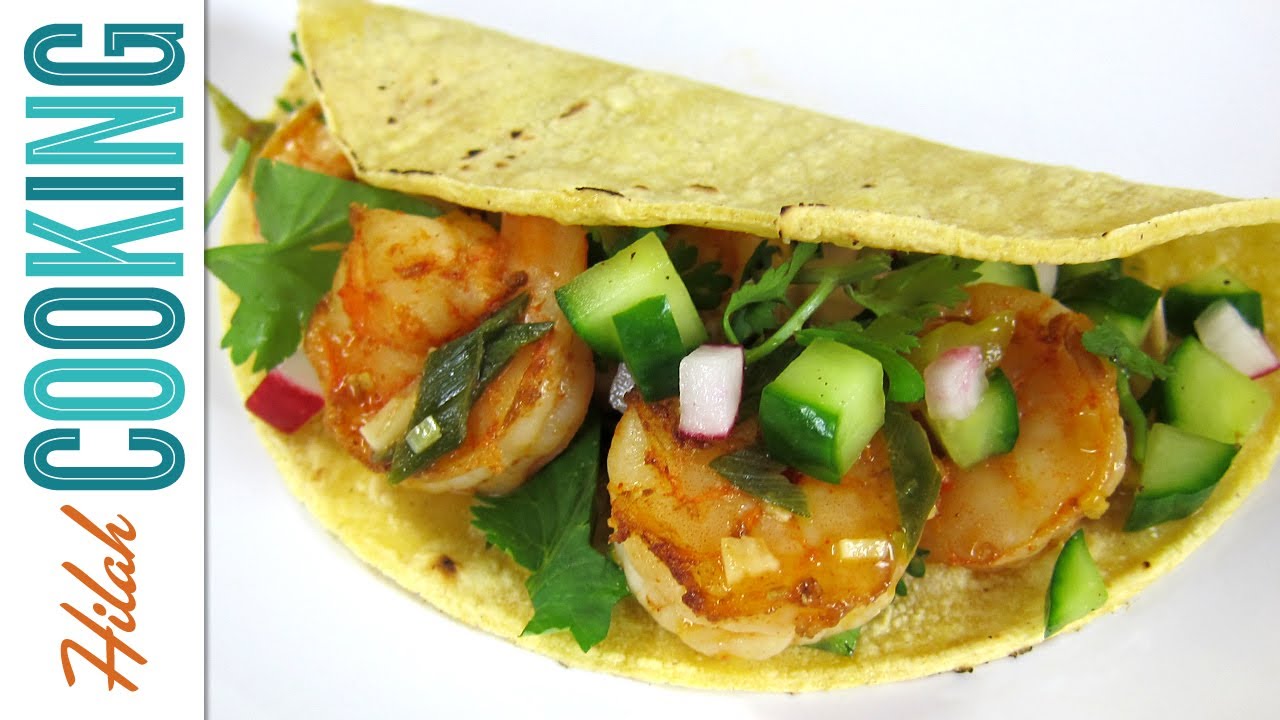 Shrimp Tacos with Spicy Broccoli Salad
I still make these habanero-orange shrimp tacos on the reg. For Chef Baby, I just pull a few seared shrimp from the pan before adding all the sauce stuff. That boy loves shrimp. Once he ate 10 shrimp in one sitting! Anyway, these are great and fast and healthy and you should make them. You should also make the spicy broccoli salad to go with them! It's also delicious and easy and it keeps well in the fridge a few days so you can pull it out and have a side dish ready to go with anything. (It also makes a great lunch all on its own.)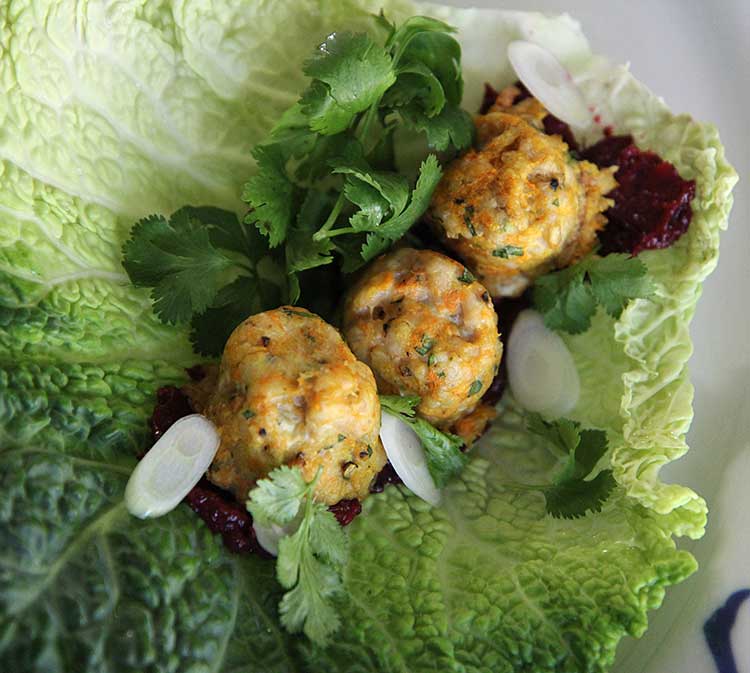 These are one of the most popular recipes on my site. Simple baked turkey meatballs with ground turkey, grated carrots and Parmesan cheese. The cheese keeps them tender and juicy even if you use a super lean ground turkey. Serve these with the standard pasta + marinara sauce or for a lower-cal choice, do turkey meatball lettuce wraps like this! I use Napa or Savoy cabbage leaves for my "lettuce" wraps because they hold together better and they are more nutritionally dense than most lettuce. Add a little chutney or some leftover peanut sauce from the beef satay meatballs night. Top with diced green onion, more grated carrot, and fresh jalapeños for heat.
Or do these BBQ-style: brush with some jarred barbecue sauce after baking, then broil for a second to toast. Serve with mashed potatoes and this quick coleslaw (use diced oranges for the kumquats if they aren't in season).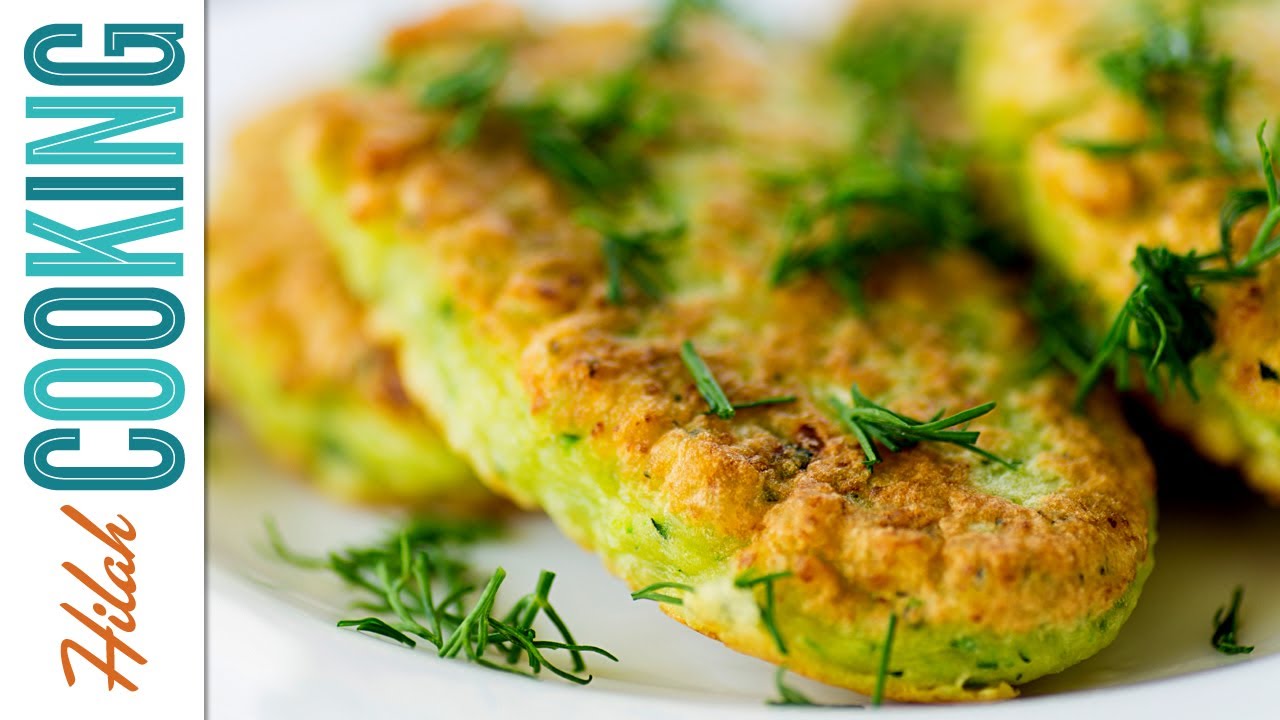 Zucchini Pancakes (with sides)
Nothing like a pancake, at all, really unless you count the shape. These are zucchini fritters, more accurately, but I grew up calling them pancakes so pancakes it is! Grated zucchini, egg, cheese, a little flour and seasonings = super fast and healthy vegetarian dinner. I could eat these all day long with nary a side dish or condiment. But if you want more on your plate, these would be great with Rainbow Quinoa Salad and/or Spicy Blackeyed Pea Salad (both of these keep several days in the fridge so they can do double-duty as a packed lunch!)
Snack!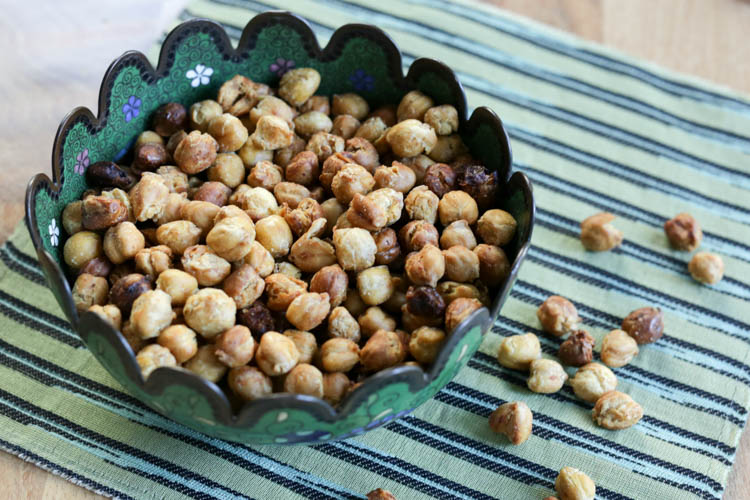 Seems like these were everywhere a couple of years ago and now I don't know where they went! Did people tire of crunchy, savory, high-protein snacks all of a sudden? Well, I still like these and it doesn't hurt that they are super duper easy as long as you have a couple hours when you'll be home putzing around the house and you can check on them once in a awhile. They stay super crisp in a tight-lidded jar for a couple of months. I hope you like them so much that they don't last that long, though.